| Hit the Trail |
Good Tourists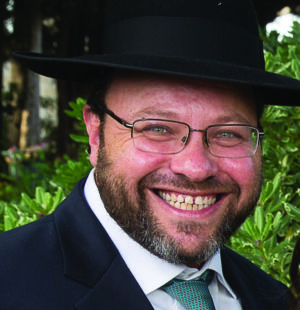 | January 30, 2019
It's yeshivah week. You're off with your family. It's been a while. How can you put this time to the best use? As a rabbi, tour guide, and professional vacationer (at least with other people's families — mine don't really see me that much during vacation time, the old shoemaker's kids going barefoot thing), let me give you a few tips.
In tour guide school they spent an inordinate amount of time teaching us students how to be good tour guides. They covered everything from geology to botany, wildlife, ancient history, archaeology, architecture, and even other religions. We also learned how to present information, plan itineraries, find the bathrooms, figure out the fun activies, and determine where the good restaurants are. (I didn't really need them to teach me that.)
Sadly, though, one worthwhile subject they didn't really cover was teaching your clients how to be good tourists. You could be the world's best tour guide, but if your customers don't know how to be good tourists, they'll have a hard time getting the maximum experience they deserve. There aren't really any bad tourists. But not all of them are good.
So what does it take to be a good tourist in Israel? It boils down to three basic tips.
Realize you are in Israel now. The first thing to understand is that you're no longer in America. I usually say "baruch Hashem" after that sentence. And you should too. Don't let all the English signs here fool you. Actually, the signs are pretty much a dead giveaway, since for some reason they can't seem to spell properly. They have some obsession with the letter Q —they just love to stick it randomly into the names of cities here. (Where is "Petah Tiqwa"?)

A not-good tourist will consistently start sentences with "But in America we have [fill in the blank]." You came here to experience your country. Think of it like your home. Here, you're actually coming to visit your own house and your own country, and therefore you may feel you can compare it to your place back in the States. But that will just take away from the experience of appreciating your real home.
You're better off thinking of it as your vacation time-share. There you wouldn't focus on the amenities that are missing. You would just take in the vacation. I know it's easy to complain about the things at home that you can't find here. But if you want to be a good tourist and get the most out of your stay… don't.
Take advantage of the holiness. A second thing you should do as a good tourist is to give yourself a spiritual experience. People go to France to taste the wine and sit in cafés, or to Italy to eat pasta or see museums. Israel is the Holy Land. So try to get holy here. Seeing the countryside, the historic sites, the people — even the fun activities, be they jeeping, rafting, rappelling, or scuba diving — all can and should be opportunities to appreciate this special land that Hashem promised us. Taste the country, the Jewish food, the wines. Make brachos and experience the fruits that Hashem has blessed more than any other in the world. All brachos we make are meant to conjure up the land of Israel. Now you are tasting them. That should be awesome as well. Totally, divinely awesome.
Remember you're among family. The last tip to being a good tourist is to come here with the right attitude. Israelis are culturally different from you, with differing priorities, backgrounds, values, and expectations. They can be frustrating at times, ridiculous, rude, and perhaps even seem aggressive. They did serve in the army…. most of them… so you could have a Jewish country to visit (see, it even rubbed off on me). So naturally they won't treat you the same way the polite 75-year-old retiree in Walmart does when he thanks you for shopping there and gives you a little smiley sticker as he double-bags your purchases.
But there's something else that differentiates Israelis from the Walmart guy. Israelis are actually your brothers and sisters. We're all mishpachah. And although they may cut you off in the parking lot, any one of them would give their life for you. Each one of them truly cares about your health, your family, and your children, and will daven for you, celebrate with you — and lo aleinu, in times of tragedy, mourn with you. Family members aren't always so polite to one another. Actually, they're usually more polite to people outside the family — which is why the non-Jews who come to Israel never really complain. So however rudely Israelis might treat you, understand that it's a sign they will always be there for you.
What's the worst thing that can happen with bad tourists? I don't need to tell you horror stories. The Torah does, in parshas Shelach. Now if I asked you what Hashem commanded Moshe to tell the 12 appointed men to do in the land, I'm sure most of you would say to spy out the land. However, if one looks at the pesukim, not once is the word l'ragel (to spy) used to describe their mission. In fact, the commandment was for them to tour or pass through the land (the Hebrew word in fact is latur). They were meant to go for a pleasant trip. See all the sights, the big cities, the people, the fruits, and the land. All that fun information should have gotten them excited about the land and the great miracles that would take place there. Their job was to be "good tourists."
Sadly, though, the men did not bring along a great tour guide. So they missed out on these three important tips. Instead of realizing they were in Eretz Yisrael, they wanted to compare it to that super place they had in the desert where they would sing G-d Bless Amer— I mean, the wilderness. They missed the first tip.
They also seemingly forgot to take advantage of the holiness of the land. No longer would life be about Moshe's great shiurim in the desert or the glory of Hashem in the Mishkan. Their new job would be to find spirituality in everyday life — in the fields, in their work, on their trips, in their future falafel stands.
Finally, they forgot they would be bringing family. They saw this country as a place inhabited by a more powerful people they would never be able to overcome. They forgot these interlopers would only stay here until we returned to the land promised to our forefathers… to our family. They forgot the power that a united family has to bring down the Divine assistance necessary to reclaim our land. They forgot that you can never walk away from a family homestead.
Hashem gave us the antidote after that bad tourist fiasco by giving us the mitzvah of tzitzis. We wear them so we won't "tour after our hearts and our eyes," which we tend to stray after.
Even life outside Israel challenges us to be "good tourists." We can keep our eye on the Heavenly ball, and remember we are here to maximize our experience in This World: to connect to the essence of our souls and our existence, to lift ourselves up higher each day, and to rejoice in our family and in the world that will connect us to eternity.
Or we can be not-such-good tourists. We can stray after negativity, quick fixes, meaningless and frivolous sparks — the pursuit of things we know will never make us happy, even though the rest of the world seems to be on a nonstop marathon chasing them.
Our tzitzis remind us that we are covered: There are 613 mitzvos that give us direction — the "Tour'ah," if you will. It is the ultimate guidebook for a meaningful existence… a road map back home.
It's yeshivah week, when many have time off and vacation with their families. Some of you may be here in Eretz Yisrael; others, not yet as lucky. But wherever you are, and in general, in life: Be good tourists. Take it from a tour guide and rabbi, you'll have a much better time. —
Originally featured in Mishpacha, Issue 746. Rabbi Schwartz, a former outreach professional, rosh kollel, and rav in New York, Iowa, Virginia, and Seattle, moved to Eretz Yisrael in 2010 where he is the rav of the Young Israel of Karmiel and a professional tour guide. His column will appear once a month.
>