| Full 'n Free |
 Good-For-You Barbecue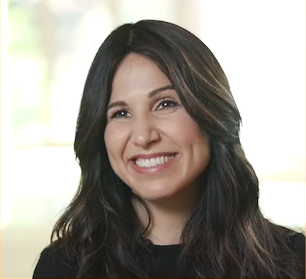 | June 19, 2019
 Taking better care of ourselves doesn't mean avoiding enjoyable pastimes and food experiences

 Good-For-You Barbecue 
Think of summer food, and the image and aroma of the crisp, smoky edges of a tender, juicy steak come to your mind. Barbecues are fun. They bring us outdoors and can be a really healthy meal, especially once you know how to minimize some easy-to-avoid health concerns. Most of us have heard that the smoke and char from grilling has been linked to carcinogenic effects.
While these carcinogens are not harmful in very small quantities, you can avoid Flame Flare-ups by making a few small adjustments. Avoid pressing the meat when you cook it, because pressing releases more juices. Clean the grill and replace the charcoal after every use to remove residual fat and meat drippings. Leaner cuts of meat and poultry drip less. You can even grill foods on a cedar plank, which adds flavor and prevents the smoke from rising back up into the meat. Another great tip is to marinate your meat in a lemon or vinegar-based marinade, since doing so reduces the formation of carcinogens. Burning the meat or poultry is the biggest issue, so try to limit overdone steaks and chicken, as well as charred foods like marshmallows burned over the grill. And to all you grill-mark die-hards out there, take heart — there are no health risks involved in grilling fruits and vegetables. Add fiber and healthy carbs to your meal by grilling zucchini, onions, mushrooms, peppers, or asparagus.
Grilled sweet potato slices or a prebaked sweet potato seared on the grill are great ideas for a healthy starch. You can even grill avocados, which add healthy fats and fiber to your meal. For a healthier barbecue, stick to real, unprocessed meats. Hotdogs, sausages, and other processed meats usually contain flavor enhancers and chemical preservatives.
Although they are inexpensive and popular, try to either crowd them out, or opt for a brand that is nitrate free and made without antibiotics and growth hormones. Kohl Foods and Grow and Behold are my favorite kosher brands and are both available online. As for the standard barbecue with the meats and sides slathered with teriyaki and duck sauce, realize that these sugary sauces will spike your blood sugar and increase your appetite, and then leave you with an unpleasant slump not long after. Seasoning meat with salt, pepper, and spice rubs is a great way to add flavor.
You can also upgrade the taste by marinating meats in oil and vinegar or wine-based dressings, like a balsamic vinaigrette. Or use brands made with better ingredients, like the barbecue sauce in the Rorie Recommended section this week.

Consider flavored water instead of soda to avoid that same blood sugar spike. Finally, for optimal satiation and hormonal balance, make your barbecue a macro meal. Combine your protein with a healthy fat, fiber, and starch — like guacamole, a fresh vegetable platter, grilled veggies, and sweet potatoes. Quinoa salads, tossed salads, and even corn on the cob are better sides that will help build a barbecue you will love — and that will love you back. Taking better care of ourselves doesn't mean avoiding enjoyable pastimes and food experiences. It means learning how to tweak and upgrade them so you can enjoy them in the moment, while still enjoying the benefits of feeling full, free, and fabulous.
Here's to soaking up every minute of summer sunshine!
Rorie
WELLBEE'S HONEY SWEETENED BBQ SAUCE 
Wellbee's gets a lot of credit for their groundbreaking products that are always made with real, wholesome ingredients.
The brand was developed for people with autoimmune diseases, but their products are perfect for anyone looking for better-for-you options of lots of your favorite foods. Wellbee's founder Rachel Weisz is the author of A Taste of Wellness, a cookbook that of ers wonderful recipes and alternatives for those on the Specific Carbohydrate Diet and anyone looking for healthier recipes that use all-natural ingredients. Like all their products, Wellbee's Honey-Sweetened BBQ Sauce really hits the spot without delivering a sugar load or chemicals.
Based on 100 percent pure tomato puree and sweetened with raw honey and pineapple juice, this sweet and savory sauce gets its kick from ground mustard seed, hickory smoke, and spices.
(Originally featured in FamilyTable, Issue 649)
Click below to see Full n' Free Recipe
Oops! We could not locate your form.
>