| Family Room |
Get to Know Your Niches | February 22, 2022
Successful storage in every nook and cranny around your home
Whether you live in a spacious home or a modest apartment, you have gold mines of storage in the nooks and crannies around your home that I'll bet you've never noticed. Find those unnoticed spaces in your home right here along with a range of ideas of how to make use of them, from  the most quirky to classy.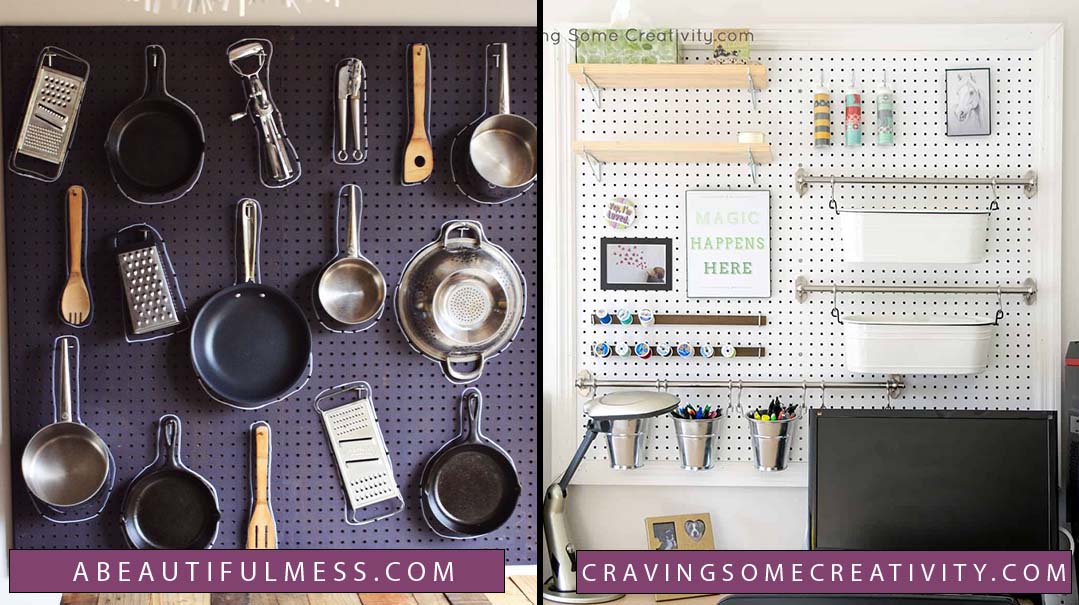 On the Wall
Kitchen on the wall: Who said pots need to be stored in a drawer? If you're short on space in the kitchen, consider a heavy-duty pegboard. This could be a wise solution for studio apartments or starter apartments for young couples.
Office on the wall: Okay, I hear, you don't exactly want pots as an accent wall in your kitchen. (Maybe if we call it "farmhouse" or "eclectic," it can pass?) But as a makeshift office or homework desk, it's a lifesaver. All you need is a table and a pegboard for your supplies, and you're set.
Front hall on the wall: Don't have enough horizontal wall space? Go vertical! The slimmest amount of space can hold vertical hooks. The Ikea Tjusig makes a great catchall by the front door even when there's no front hall. If you limit each family member to two to three items on these hooks, this small space can work wonders.
Accessories on the wall: Same goes for the vertical space inside closet doors. Organize your girls' overwhelming supply of hair accessories by fastening ribbons to the inside of their closet door and clipping the hair stuff onto them. Or create a dumping ground for knapsacks and kids' treasures (i.e., junk) in this often un-utilized space.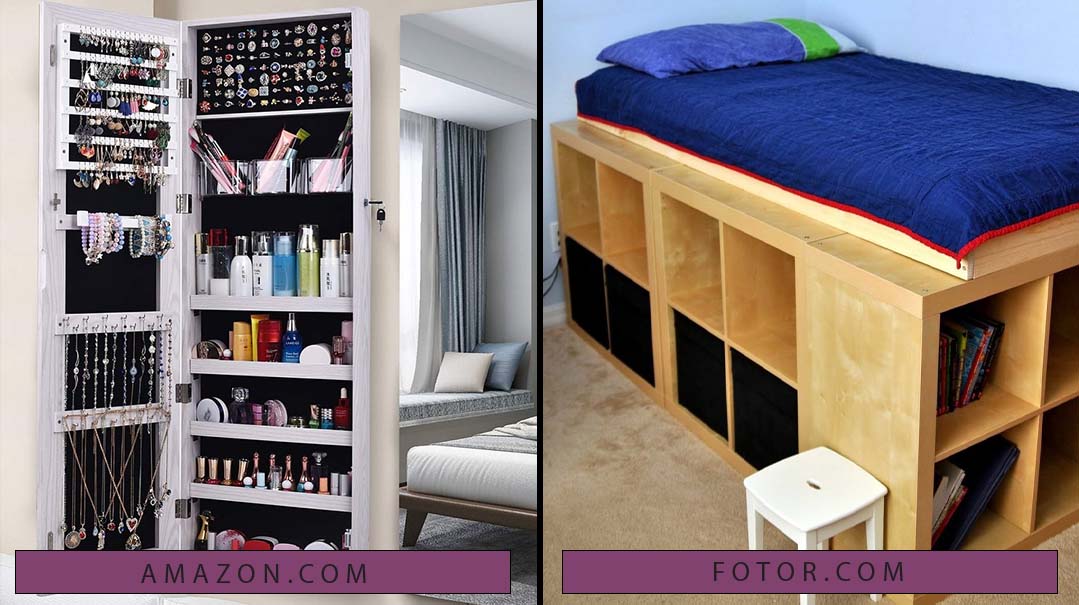 In the Wall
Jewelry in the wall: Do you have jewelry dumped on the dresser and necklaces tangled together in your jewelry box? If you can spare only four inches of depth in your bedroom, that's all you need to create a generous jewelry or accessory closet. Professionally carve out from the drywall to fit this closet in or build around it to make it appear built in.
Pantry in the wall: Still hoping for that full-size pantry? Every inch is significant. A standard can or bottle is only two to four inches deep. Did you know that the depth of five inches is enough to design a substantial one-can-deep pantry?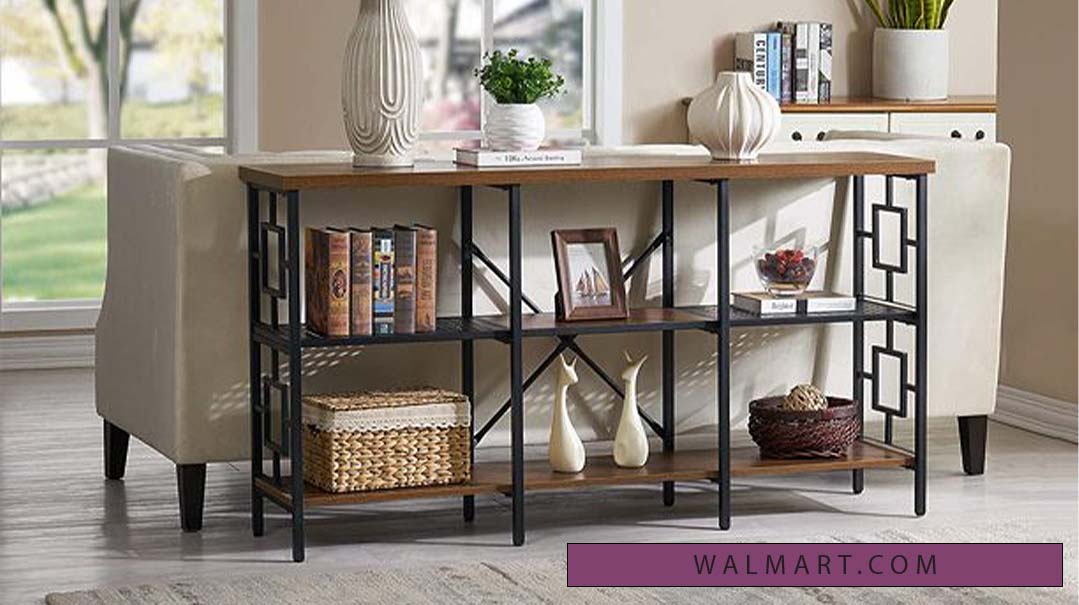 Around Your Furniture
Couch: Need more storage in your living room, but your husband stole all the available spots for his seforim? Frame your couch with slim storage units to contain the items frequently used in the living room. Add a few deep baskets, and this could work well for toys that are often played with in this room.
Bed: Enjoy working from bed? With virtual backgrounds, you still can! Hide your office in the headboard of your bed. Just don't forget to change out of your pajama shirt before you start your Zoom meeting!
Platform: Not enough storage space in your bedroom? No more heavy mattress raising. Instead, raise your bed onto a platform and benefit from practical pullouts underneath!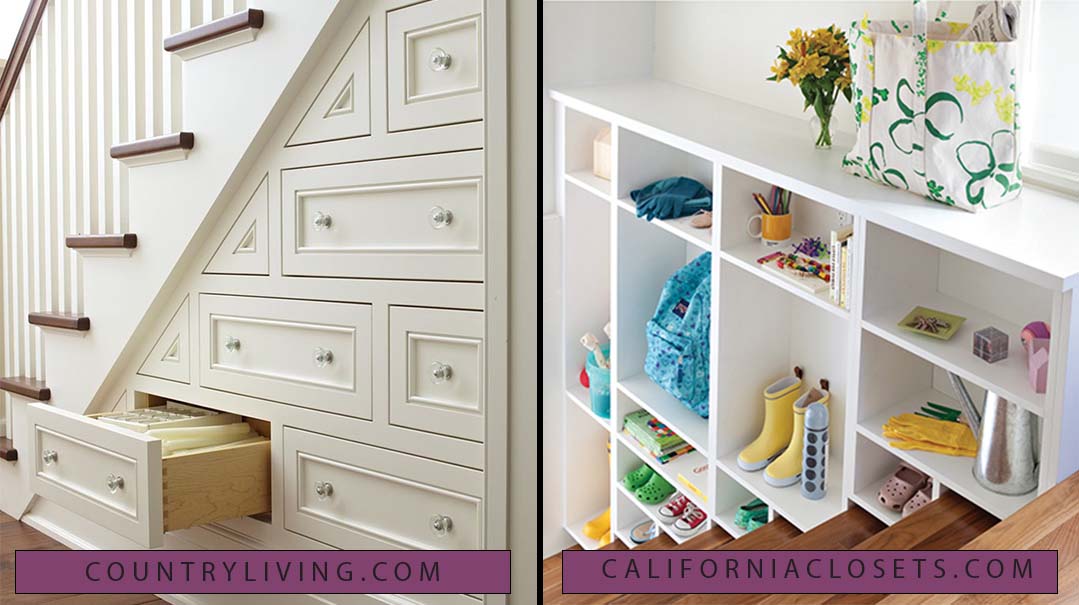 Stairs
Under the stairs: Don't let this space be underestimated. The space under the stairs can be used both as living space and as excellent storage space. When used as a reading nook or an office, feel free to use the entire depth. If you're using it for storage purposes, it's wise to pass on the extra depth that the steps provide and build standard-depth drawers and shelves to create a more user-friendly space.
Inside the stairs: Ever wonder what's inside your stairs? Nothing! Design your stairs to make use of this newfound niche and hide the pairs of shoes that live there, instead of tripping over them.
On the stairs: Let's face it, our stairs are the biggest clutter-
catcher of all. Instead of fighting it, embrace it — with storage niches designed straight onto the stairs. Each family member can have their own cubby for items on the way up, or it can be an official "launch and land" area for items needed on the way out.
High Up
Over the door: Look up and you'll find some great ideas, like the perfect out-of-toddlers'-reach spot to store your older kids' Playmobil and Lego masterpieces or a cranny to store your emergency toilet paper stash. And what Jewish home doesn't need an extra shelf for the less-read books in the house?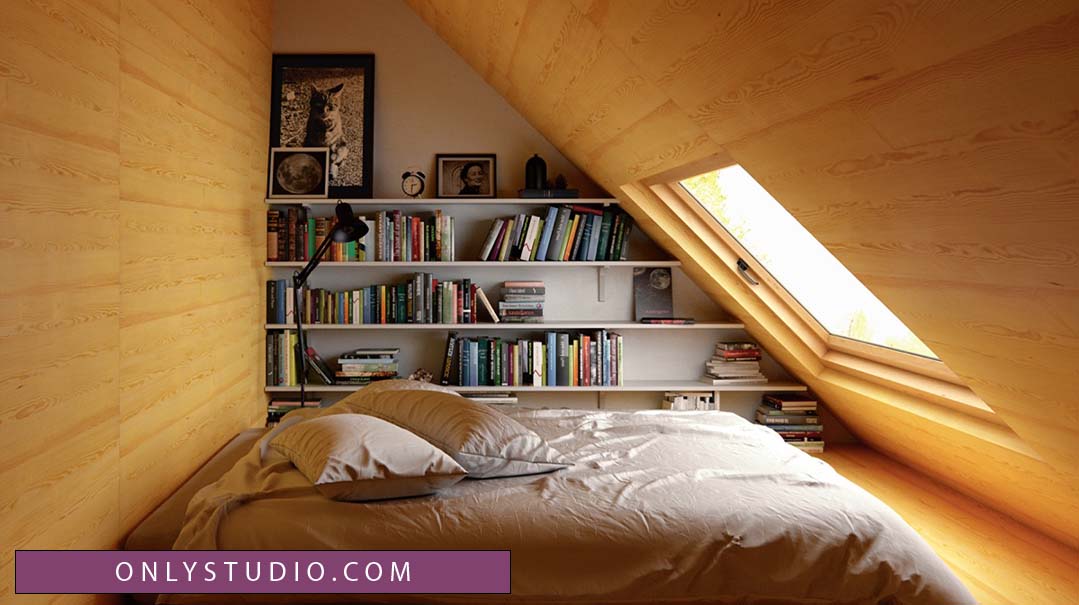 Attic
Anyone who claims their attic is dysfunctional never hired a designer. An attic can be used for anything from a bedroom to a playroom to an office. If planned correctly, you can utilize the area under the slanted ceiling for beds, a reading nook, a dresser, a desk, or even a sink. Don't bother raising the ceiling — turn your slanted ceiling into a design feature with wooden beams, wallpaper, or lighting.
So, did you find some new space here? Enjoy your newfound niches, and we'd love to see your pictures of how you made the most of them!
Yael Wiesner, author of "How Does SHE Manage?" (Feldheim), works as an interior designer and professional organizer around Israel. She has transformed thousands of busy households into beautiful and thriving environments. Find out more about Yael's services and online workshops at www.yaelwiesner.com.
(Originally featured in Family Room, Issue 25)
Oops! We could not locate your form.
>