| Family Room |
From the Ground Up
| June 15, 2021
Change up your landscape, from large to small scale projects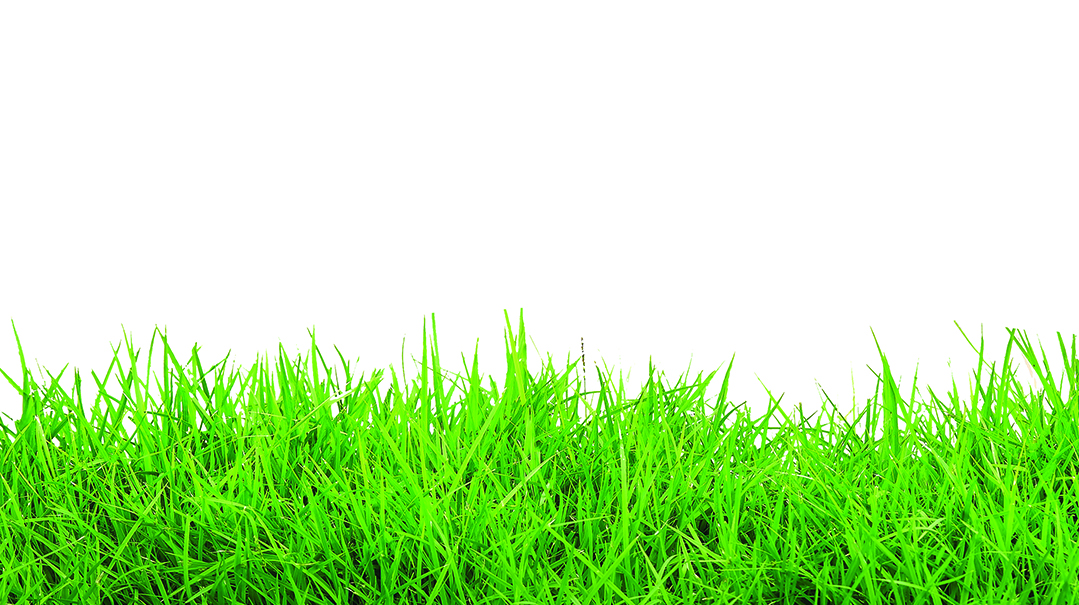 The interest in landscaping has exploded recently like the weeds in your backyard. For some, the mere mention of the word garden is enough to elicit a cringe, while for others, it creates a surge of energy. If you're in the latter group, and maybe even if you're in the former, read on to learn how to create a solid game plan that works with all budgets and in all spaces.
Step 1: Research
The first thing you need to do is research what you like and what makes you happy. This is really simple and easy to do, but it's important not to skip this step.
Take a walk around your neighborhood and see what gardens you like, taking pictures as you go, or drive around neighborhoods that have beautiful homes that are located within an hour radius of your home. You want to go to areas that have the same natural environment that you live in. See what catches your eye, take pictures, and write down the address if you want to refer back to it.
Important note: Don't start your search by going online. You may get your heart set on something that's totally not applicable to your area and climate, and you'll have a hard time getting that first image out of your head.
Step 2: Organize
Once you've completed step one, sit down and look through all your pictures. I would suggest creating two folders on your phone, one called "Like" and the other called "Love." Divide your pictures between these two folders. This will help you clarify what type of garden speaks to you.
Step 3: Budget
At this point, you should figure out how much you're looking to invest. Is it a couple hundred dollars, or do you want to do something major and structural, like adding stairs, a driveway, or a retaining wall? I generally put budget at step three because this way your sourcing creativity isn't constrained. There are often ways to achieve elements of the style you like within, regardless of budget.
Let's split this off into two parts: 1) cheap and cheerful; and 2) major and permanent. In this article, we'll deal with the cheap and cheerful aspect of landscaping. (Although my firm focuses primarily on high-end residential and estate homes, we also do a lot of consulting for real estate agents and custom home builders who want to do something minimal to entice potential buyers into buying a house. So I have experience with both types of approaches.)
Here are a few ideas that you can apply easily with a minimal budget.
Create a Focal Point
I always like to start at the door and work my way down. Here are a couple of tips:
* Create symmetry by placing a pair of planters by the door or at the foot of the steps. You can get planters that are already filled with flowers for around $50–$70 at any major big box store such as Home Depot. At this price, the planter can be reused for other seasons. It's usually cheaper to purchase them prefilled with flowers, rather than filling them on your own. However, if purchasing from a big box store, make sure to get product that has arrived recently and is in bloom, because these stores are horrible at watering.
Note: When choosing planters and flowers, don't get overwhelmed and buy on impulse. Instead, stick to what you really like, which is what you discovered in Step 1: Research.
* Paint your door. Whatever you do, do not paint it taupe, white, or some other yawn-inducing color. Live a little and have some fun. This is something that you can definitely do yourself, but make sure to tarp the area properly. Personally, I'm a huge fan of blue painted doors, and I like Benjamin Moore's Van Deusen Blue HC-156.
* Get an oversized new doormat or outdoor area rug, especially if the patio area outside your door is old and needs major work, or if you didn't listen to me when I said to get a tarp when painting your door and you now have paint splatters to hide. See?
Create a Garden Theme
Let's say that your research has shown you that you want a very structured and formal garden, and you only want to plant white flowers. In this case, I would stick with a very limited planting list with no more than three varieties of plants, such as white hydrangeas, green boxwoods, and All Gold Japanese forest grass. Ensure that your planters tie in to these colors so that everything has a cohesive look.
Make Your Plantings Pop
This is easy to say but even easier to do. How?
* Make sure your garden beds are defined with a clean distinct edge. Not only does this help prevent weeds from entering, but it also visually defines the area.
* Heavily mulch your beds with black mulch, as this creates a beautiful clean surface that helps to retains moisture, as well as keeping the weeds out.
Following these steps will allow you to create a beautiful garden — no matter where you live and no matter how much you want to spend.
Happy planting!
Josh
Josh Salmon is the principal partner of Planter Decor, a premier landscape design/construction firm based in Toronto, Canada. Follow planterdecor to watch his highly entertaining and insightful stories and to view a sampling of his work.
(Originally featured in Family Room, Issue 017)
Oops! We could not locate your form.
>