| News In Depth |
Final Chapter, New Beginnings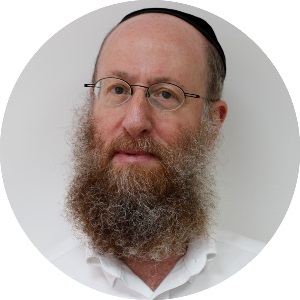 | November 24, 2020
As the American chapter of the book on Jonathan Pollard is coming to a close, a new, more hopeful sequel is about to be written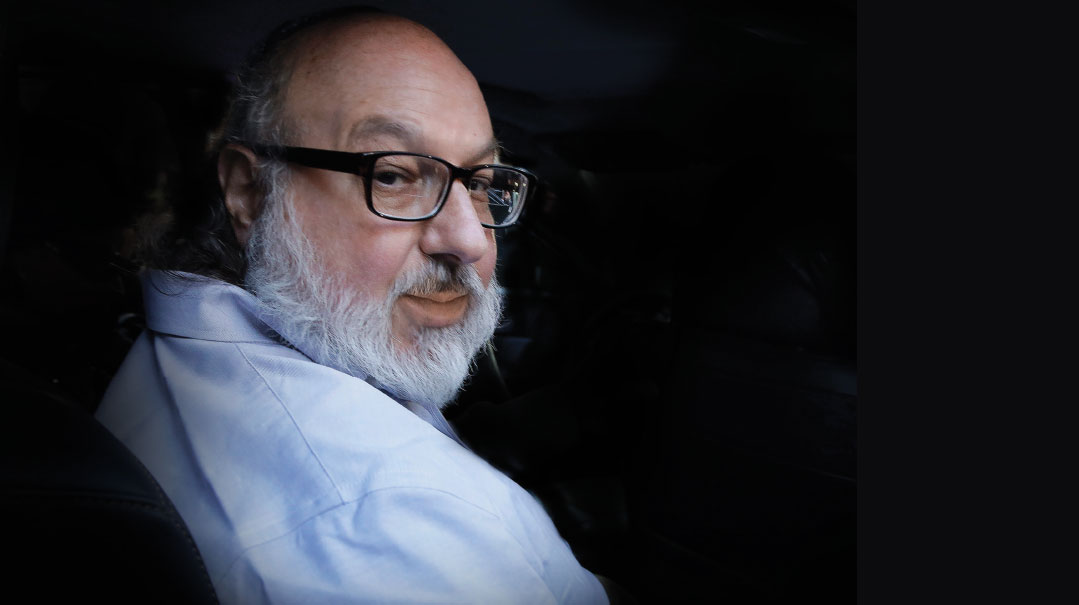 Photos: Flash90, AP Images, Reuters
When Jonathan Jay Pollard picked up the phone in his home last Friday afternoon to the voice of a US parole officer informing him that the government was lifting all of his parole restrictions, this joyous — and unexpected — news of his freedom was not his only cause for gratitude.
"When Jonathan called me to let me know, he said he was thankful that they called him early enough on Friday, and that everything was done over the phone," said his longtime confidant, Rabbi Pesach Lerner, who was the first to hear the good news after the Pollards and their lawyers. "Since he didn't have to come down to their office late that afternoon, he was able to avoid any possible chillul Shabbos."
The glad tidings also arrived in enough time that Pollard's wife, Esther, could perform one more crucial melachah before the onset of Shabbos.
"Esther had the zechus of cutting the GPS tracking device off Jonathan's wrist, under authorization, of course, from Jonathan's parole officer," Rabbi Lerner told Mishpacha.
That symbolic act was a fitting conclusion to a 35-year ordeal, which began in 1985 with the arrest of Pollard, then a 31-year old US naval intelligence officer, and his subsequent 1987 sentence to life in prison for conspiracy to deliver classified information to the State of Israel. The normal sentence for spying for a friendly country was two to seven years.
During his long incarceration, Pollard turned into a pawn in US-Israel relations, as successive US administrations often dangled Pollard's freedom as a "prize" for Israeli concessions at US-sponsored Israeli-Palestinian peace talks.
Pollard developed many serious health conditions during his years in prison — some of them spent in solitary confinement — which still require treatment to this day. Pollard was released from prison in November 2015, but his parole conditions the past five years turned into a different form of imprisonment. The parole board slapped draconian conditions on him, including the requirement to wear the wrist monitor that tracked his whereabouts; a strict 7 p.m. to 7 a.m. curfew; and a travel ban that essentially confined him to a small radius around the cramped studio apartment in which he and Esther resided in upper Manhattan.
That five-year parole period ended this past Friday. Following the parole board's decision to terminate parole and lift all restrictions, Pollard is now free to travel anywhere. He plans to take full advantage of the Israeli citizenship he was granted in 1995 and make aliyah, although that will have to wait a bit, as Esther is currently undergoing medical treatment at a New York hospital and must arrange identical treatment protocols in Israel.
"He has to take into account the medical considerations of his wife," Rabbi Lerner said. "He can't just go to Israel and say, here I am."
Israeli officials, including Health Minister Yuli Edelstein and Hadassah CEO Zev Rothstein, have offered to facilitate that transition. Prime Minister Netanyahu, who often went to bat for Pollard with US presidents, also expressed his gratitude and support, in subdued fashion, via Twitter, as part of an understanding that Israel is not going to politicize Pollard's release.
In the meantime, the Pollards will need every iota of that support and prayers for Esther Yocheved bas Raizel Bracha and Yehonatan ben Malka as they transition into their new lives.
Until the Last Minute
Before the final word came down on Friday, it was a nail-biter of a week for both the Pollards and their attorneys, Eliot Lauer and Jacques Semmelman, who have toiled pro bono on the Pollard case since 2000.
The lawyers issued a statement on Friday afternoon noting that they have communicated with both the US Department of Justice and the US Parole Commission over the past several months, "emphasizing that Mr. Pollard has had an exemplary record, both as a prisoner and as a parolee, and that there is every reason for confidence that he will be a model citizen after his parole restrictions are lifted."
It would have been far-fetched to presume that Jonathan Pollard could still be a security risk 35 years after his arrest, especially considering the spying episode lasted only a little more than a year.
Normally, a parole board will inform a parolee a few weeks in advance that his restrictions will be lifted, but there has never been anything normal about the Pollard case, and here too, Pollard, and his attorneys, were kept in the dark until the last minute.
While the waiting game of the last couple of weeks was excruciating, as far as the US is concerned, it appears as if their goal too was to let Pollard go with a minimum of publicity and fanfare. When the Pollards do arrive in Israel, don't expect the red-carpet treatment at Ben-Gurion Airport. The Pollards will arrive "home," as they call Israel, as surreptitiously as they slipped into New York five years ago when Pollard's prison sentence came to an end.
"We have to give them space to let them plan," said Rabbi Lerner. "They both have health issues they need to take care of, and when all the details are worked out, perhaps the klal will have a chance to welcome them."
Spying on Friends
Closing the Pollard case removes what became a major irritant in US-Israeli relations. Requests to free Pollard had become a topic of almost every meeting between an Israeli prime minister and American president since Pollard was sentenced.
It was also a troubling issue for American Jewry, with many saying heartfelt prayers for a man whose punishment did not fit the crime by any historical standards, but who were reticent to advocate for Pollard publicly for fear of raising the canard of "dual loyalty" and whose side US Jews were really on — America's or Israel's.
That's more a debate for op-ed pages, but suffice it to say that even though the US and Israel are strategic partners and cooperate globally, militarily, and in the intelligence spheres, friendly spying is a two-way street.
Foreign Policy's Elias Groll noted in a March 2015 article that while "less is known about American efforts to spy on Israel, it is all but certain that Washington gathers intelligence on its putative ally frequently and intensely — particularly with the White House concerned about a preemptive Israeli strike on Iran's nuclear facilities."
And in his 1990 book, By Way of Deception: The Making and Unmaking of a Mossad Officer, former Israeli spy Victor Ostrovsky noted that over the years, about two dozen Israeli agents were actively spying, recruiting, organizing, and carrying out covert activities, mainly in New York and Washington. Ostrovsky quoted former CIA director Richard Helms saying it wasn't uncommon for friendly nations to spy on each other.
"You do what you can," said Helms. "Getting caught is the sin."
Born in Galveston, Texas, to a Conservative Jewish family, Jonathan's father, Morris Pollard, moved the family to South Bend, Indiana, when Jonathan was seven to accept a position teaching microbiology at Notre Dame. (Morris died in 2011 at age 95, with US officials turning down entreaties from Pollard and many US Jewish leaders to let Jonathan out of prison for a day to attend his funeral.)
Jonathan developed his love for Israel two months before his bar mitzvah after Israel's miraculous victory in the June 1967 Six Day War. Four years later, he traveled to Israel to attend a summer science camp at the Weizmann Institute in Rechovot. Jonathan attended Stanford University and graduated with a bachelor's degree in political science. He then took two years of graduate level studies toward a master's degree at the Fletcher School of Law and Diplomacy at Tufts University.
The US Navy hired Pollard in September 1979 as an intelligence research specialist at its Operational Intelligence Office in Suitland, Maryland. He won promotions five times during his six-year stint.
The last promotion, in June 1984, brought him to the Navy's Anti-Terrorist Alert Center. He held clearances for access to confidential, secret, top secret, and sensitive classified information. It was there that Pollard asked for and obtained an introduction through an associate to Colonel Aviem "Avi" Sella, who became his initial Israeli "handler." At the time, Sella was a senior Israel Air Force intelligence officer studying at New York University.
Pollard was apparently motivated by the fact that he was privy to classified information that he knew would be of use to Israel, and that he felt the US was withholding from its Middle Eastern ally.
By the summer of 1984, after Pollard had met with Sella, he began gathering documents he had, and others he requested special access to, and delivered them in a briefcase to be photocopied by the Israelis. He would do this right before the weekend and made sure to have them back by Monday morning.
The plot thickened in November of that year. Pollard and his ex-wife Anne traveled to Paris to meet with Sella and two other Israeli intelligence operatives, Rafi Eitan and Yossi Yagur, a scientific attache at the Israeli consulate in New York City. The meetings lasted several days, included discussions of operational plans, compensation, and tasking Pollard to obtain more specific classified information.
The precise nature of what Pollard handed over to Israel is still classified, but the CIA damage assessment conducted on the Pollard case notes that Israel sought intelligence on Arab and Pakistani nuclear development plans; Arab exotic weaponry, including chemical weapons; Soviet aircraft; air defenses, air-to-air missiles, and air-to-surface missiles; and Arab orders-of-battle, deployments, and readiness.
After the trip to Paris, Pollard began delivering the documents to Yagur. Plans were also developed around this time for emergency procedures in the event the conspiracy was detected.
That's when the pace picked up. Using his courier card, which allowed Pollard to leave the office without being searched, he began upping his deliveries to three times a week.
Initially, Israel paid Pollard $1,500 a month and gave him a "raise" to $2,500 a month in the spring of 1985. Eitan and Yagur also deposited $30,000 in a foreign bank account for Pollard that was to be the first of ten annual payments. They also provided him with an alias and an Israeli passport under his alias.
However, Pollard's activities aroused suspicion. He was requesting documents outside his area of responsibility, which was North America and the Caribbean, and was taking them right before the weekend, which seemed unnecessary considering the office was soon to close until Monday morning.
On November 18, 1985, FBI agents stopped Pollard in the parking lot of his office building. While being interviewed by federal agents, Pollard called his wife, Anne, twice, using their code word "cactus" to let her know he was in trouble. Pollard also tried to notify Yagur and Irit Erb, a secretary at the Israeli embassy in Washington. Yagur told him to stall for time, while in the meantime, both he and Erb fled the country, leaving Pollard holding the bag.
As a last resort, on November 21, 1985, the Pollards sought asylum at Israel's embassy in Washington. After initially letting them in for 20 minutes, the Israel embassy kicked them out, into the waiting hands of FBI agents, who arrested them.
Initially, Israel feigned surprise over what it termed a rogue operation, offered its full cooperation with the US, and promised to return any stolen documents. Within a few months, Washington began losing patience with what it viewed as another Israeli "stall for time." Fearing a rift in relations with the US, Israel finally owned up to their responsibility, and admitted Pollard had been spying for them, with Shimon Peres, who was then serving as defense minister, handing back US documents that Pollard had provided to Israel. These documents still had Pollard's fingerprints on them, enabling the US to establish beyond a shadow of a doubt that Pollard had swiped them.
Even then, Pollard presumed he would get a light sentence, in line with sentences meted out for spying on behalf of a friendly country and based on a plea-bargain agreement he had signed. However, a still-classified brief signed by then US defense secretary Caspar Weinberger alleged that Pollard caused great harm to US national security and was influential in Judge Aubrey Robinson's decision to ignore the plea bargain and impose a life sentence.
Israel did make several attempts to arrange some form of spy swap over the years, but they all failed. In 1995, Israel took the further step of granting Pollard citizenship. The closest he came to gaining complete freedom via a presidential pardon or act of executive clemency was in 1998, 13 years after his arrest, when Prime Minister Netanyahu attended negotiations with the Palestinian Authority at the Wye Plantation in Maryland, agreeing, in essence, to swap sections of Hebron for Pollard. But as soon as President Bill Clinton's CIA chief George Tenet caught wind of the deal, he reportedly threatened to resign, and Clinton reneged.
The concept of "land for Pollard" arose again, most recently in 2014 when Secretary of State John Kerry, fearing that another one of his Middle East peace missions was on the verge of collapse, tried to persuade President Obama to pardon Pollard in return for unspecified Israeli concessions. That, too, failed, and no one could have been happier about that than Pollard himself — he always resented any attempt to trade him for concessions that would harm Israel's security.
Faith Behind Bars
Rabbi Pesach Lerner has been an earnest and untiring advocate for Pollard, logging tens of thousands of air miles over the years to visit Pollard during his nearly three decades in prison. During all those years, rabbanim from all streams of Torah Judaism have extended their support and prayers for Jonathan's well-being and freedom — and we at Mishpacha have been following the case every step of the way since the magazine's inception.
My own first article on Pollard was a news brief in our old Jewish Geography (JG) section. The piece, in May 2005 (Issue #56), reported on a pro-Pollard rally in Jerusalem attended by about 2,000 people and addressed by Rishon L'Tzion Rav Ovadiah Yosef ztz"l via a live telephone hookup.
"Everything Jonathan did was for the sake of G-d. Everyone who is in a position to help must do everything he can to do so," Rav Yosef told the crowd.
At the same rally, Azzam Azzam, an Israeli Druze who had just won his freedom from an Egyptian jail, where he spent seven years on spying charges, spoke with compassion.
"What I experienced in prison in Egypt was nothing at all compared to what Pollard must certainly have been undergoing over the past years. The Jewish People must not forget Pollard," Azzam Azzam said.
Almost a year later, we interviewed Rabbi Lerner following a pre-Pesach visit he paid to Pollard at the federal prison in Butner, North Carolina, where Rabbi Lerner shared insights into Pollard's character, despite his deprivation.
"His emunah could put us all to shame," Rabbi Lerner said at the time.
When I asked Rabbi Lerner in that interview what they discussed, he said the discussion turned to Chad Gadya, where it looks as if the world is in constant battle and turmoil, but in the end, everything has its rhyme and reason. "I told Jonathan then, that one day we'll see the end of your cheshbon, and you'll be out of here and on a plane to Eretz Yisrael."
Just four weeks later, Israel's Chief Rabbi Mordechai Eliyahu formally asked Jerusalem mayor Rabbi Uri Lupolianski to grant Jonathan Pollard the title of Honored Citizen of Jerusalem. Rav Eliyahu made his request in advance of the annual Jerusalem Day celebrations, marking Israel's recapture of Jerusalem during the 1967 Six Day War.
Perhaps our most pivotal story on Pollard was published in March 2007 (Issue #148), called "Storming the Heavens." This article went viral long before the era of the social media made the term famous. You can still find it online.
Toward the end of President George W. Bush's final term in office, Rav Yosef Shalom Elyashiv ztz"l and Rav Aharon Leib Steinman ztz"l signed a letter beseeching the president to release Pollard from prison. The letter was the product of intense, behind-the-scenes contacts, initiated by Rabbi Lerner, who was then executive vice president of the National Council of Young Israel. The letter was relayed to Jeremy Katz, special assistant to the president and liaison to the Jewish community.
That letter was an extension of an initiative that took off at the Agudath Israel of America convention a few months prior, in November 2006, when Rabbi Aryeh Zev Ginzberg of Kehillas Chofetz Chaim of Cedarhurst, who also visited Pollard in prison and wrote an article on his experience for the Jewish Observer, gave an impassioned speech at Seudah Shlishis to raise awareness of Pollard's plight.
A couple of months later, the Moetzes Gedolei HaTorah of Agudath Israel issued a kol korei, signed by the Nesius and 27 roshei yeshivah, dayanim, and rebbes, asking concerned Jews to do whatever they possibly could to help free Pollard. Simultaneously, a campaign was developed, asking people to call the White House switchboard between then and Pesach to pass on the message to President Bush.
Bush, who was in general averse to granting pardons, passed on the opportunity. So did President Obama, during his eight-year term. While we don't know exactly what role President Trump played, either directly, or indirectly in Pollard's release, we do know that Pollard's freedom ultimately came on Trump's watch. Chances are he will eventually get a share of the credit.
LET HIM GO or LOCK HIM UP
There have been countless players over the 35 years in which the Pollard saga unfolded and endured. Some of them were of great help and support, while others caused inestimable harm. Here are some of the main players on both sides.

LET HIM GO
Rav Mordechai Eliyahu ztz"l
Despite his advanced age, Rav Mordechai Eliyahu ztz"l, the former Rishon L'Tzion, would travel to the US once a year to visit the famous prisoner.
"His only agenda was Jonathan Pollard," Rabbi Lerner said. "He would spend one day in New York to rest after landing, and spend the next day flying back and forth to Raleigh-Durham so he could see Jonathan. I would always meet him there and pick him up at the airport."
During that period, Jonathan's wife, Esther, was living in Israel, and Rav Eliyahu's door was always open to her when she needed advice or chizuk, Rabbi Lerner says.
On one of his last visits, before he was niftar ten years ago, Rav Eliyahu wasn't feeling well. Rabbi Lerner paid a visit and recalls that the Rav was davening Minchah in his home. He waited patiently until Rav Eliyahu was done.
"I remember him looking at me and he said two words: 'Where's Jonathan?'
"That's how much he cared," Rabbi Lerner added.

Rabbi Pesach Lerner
Rabbi Lerner is sparing with his words and refuses to take any credit for himself, but I will take literary license as a journalist to attest to the fact that for the past 17 years, Rabbi Lerner was my one and only "go-to" source when I was seeking information about Jonathan's health and development in his case.
Aside from the tens of thousands of air miles he logged on his numerous visits to Pollard in prison, since his release on parole, Rabbi Lerner speaks to Jonathan anywhere from three to five times a day and drops by constantly to make sure his needs are taken care of. When I asked what Pollard's newfound freedom means to him after 30 years of self-sacrifice on his behalf, Rabbi Lerner says it's like a long battle won.
"He was given the harshest sentence of anyone who ever spied for an ally," Rabbi Lerner said. "He didn't give away any American secrets. He gave away information America was supposed to give to Israel by treaty and didn't. We're thrilled that it's over and that he is 'going home' [to Israel] to live a normal life."
Esther Pollard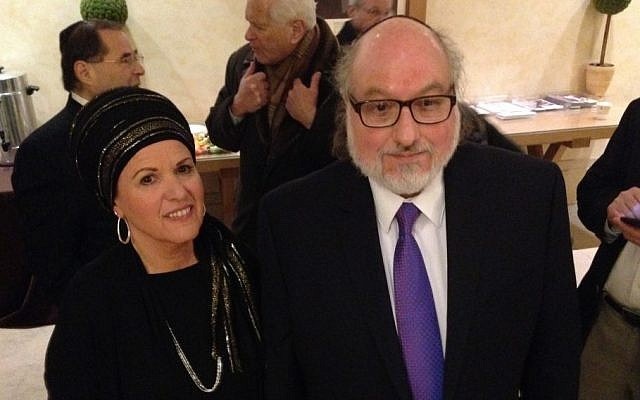 If there's any one person who deserves the credit for strengthening Jonathan Pollard's will to live in prison, it's his wife Esther. Little has been written about her, but Mishpacha's Rachel Ginsberg got the scoop in March 2007 when she sat down with Esther Pollard, née Zeitz, a special education teacher originally from Montreal.
Jonathan and Esther wed secretly, in a halachic ceremony, while Jonathan was incarcerated. The details remain a secret between husband and wife, but Mrs. Ginsberg learned that the couple actually met for the first time in 1971, when they were both teenagers on Israeli youth programs. They would talk about their mutual love for the land and people of Israel, but each returned to home — he to South Bend, Indiana, and she to Montreal — and they forgot about each other.
They picked up their correspondence again in 1990. Esther was a summer intern at Israel's Ministry of Justice and taught English at Hebrew University when someone handed her a flyer urging people to write to Jonathan Pollard in prison, saying that he derives great comfort from those letters.
"It never even occurred to me that this was my old youth group friend," Esther recalled.
She sent off an aerogram, and was touched to the core by Jonathan's response, which was full of love and devotion to the Land and the people of Israel.
"I was always lonely until he came into my life," Esther said. "I never lacked for friends and companionship, but I always felt something was missing. As soon as Jonathan showed up, we recognized that we were soul mates. I always prayed that I would recognize my bashert."
Ron Dermer
As Israel's ambassador to the United States, it is Ron Dermer's job to faithfully represent Israel's interests in Washington. That includes Jonathan Pollard as well, but for Dermer, his advocacy for Pollard wasn't just part of his job. It became a personal mission, according to several sources with knowledge of how diplomacy operates in Washington.
LOCK HIM UP
Caspar Weinberger
Don't let Caspar Weinberger's Jewish last name lead you astray. His father was Jewish, his mother Episcopalian, and Weinberger adopted his mother's religious practice. Weinberger was the principal culprit responsible for Pollard's long incarceration. Nicknamed "Cap the Knife" for his supposed budget-cutting prowess, he spent profligately as President Reagan's Secretary of Defense, but that's beside the point. Weinberger's lengthy brief to the sentencing judge tipped the scales for Judge Aubrey Robinson to ignore the plea bargain and condemn Pollard to life in prison. Much of that brief is still classified, but in the declassified section, Weinberger claimed: "It is difficult for me… to conceive of a greater harm to national security than that caused by the defendant…"
Some 15 years later, after penning his memoirs, when an interviewer asked Weinberger why he omitted any mention of the Pollard case, Weinberger replied causally: "Because it was, in a sense, a very minor matter, but made very important."
Ultimately, Weinberger himself was indicted on charges related to illegal arms sales to Iran, known as the Iran-Contra affair. He too might have done time in prison if not for the fact that President George H. W. Bush pardoned Weinberger a month before he left office.
Rafi Eitan
Rafi Eitan gained fame as the Israeli spymaster who caught and captured notorious Nazi war criminal Adolf Eichmann in Argentina in 1960, but he forever tarnished his reputation for turning in Jonathan Pollard.
Eitan was Pollard's primary handler during the approximate year and half in which Pollard was providing information to the Israelis. Eventually, Eitan admitted that he was the one who gave the instructions to the Israeli embassy in Washington to evict Pollard after he sought asylum there.
"I received a message on my red emergency phone that Pollard was at the embassy seeking refuge, and that the FBI was waiting for him outside," Eitan told interviewers from Uvdah, an Israeli investigative news program, in 2014. "Throw him out, I told them. I don't regret it. I made a practical decision based on the interests of the State of Israel," Eitan said, claiming that if the embassy granted Pollard refuge, it would be effectively admitting that Israel was behind the spying.
A year later, in 2015, Eitan told the Hebrew-language newspaper Maariv that he feels "responsible, but not guilty," for what happened to Pollard. "I cannot turn back the clock on what happened," Eitan said. "You can't make a war without mistakes. If someone thinks that it's possible to work in intelligence without mistakes — that's his first mistake."
Eitan took his mistakes with him to the grave when he died in March 2019, at age 92.
Dennis Ross
A Middle East envoy in three different administrations who tried to foist the two-state solution on two unwilling parties, the professorial Ross made a stunning confession about his role in the Pollard affair at the 1998 Wye Plantation Summit in his book The Missing Peace.
Ross revealed that even though he believed that Pollard's life sentence was disproportionate, and that Pollard deserved to go free unconditionally after having already spent 11 years in prison at that point, it was Ross who strongly advised President Clinton not to free him.
Why? Because in Ross's worldview, Pollard's greater value was as a bargaining chip to extort concessions from Israel.
In the wee hours of the morning while the Wye conference was going on, Ross described a private conversation he had with President Clinton about releasing Jonathan Pollard. Clinton was willing, in exchange for the Netanyahu government's agreement to withdraw IDF troops from sections of Hebron.
"Is it a big political issue in Israel? Will it help Bibi?" asked Clinton.
"Yes," said Ross, "because he is considered a soldier for Israel and there is an ethos in Israel that 'you never leave a soldier behind in the field.' But if you want my advice, I would not release him now. It would be a huge payoff for Bibi — you don't have many like this in your pocket. I would save it for permanent status. You will need it later, don't use it now."
President Clinton
While we're on the topic of the Wye Plantation talks, ultimately, it was President Clinton's call whether to release Pollard or not, and in the end, he pulled the plug on it. I remember this clearly, because the Israeli media was rife with reports that Pollard's release was a done deal and that he would be arriving in Israel on Bibi's plane. Suddenly, Clinton did an about-face and told Netanyahu that if he released Pollard, his CIA chief George Tenet would resign. This put Netanyahu between a rock and a hard place.
When I interviewed Israel's former US ambassador Zalman Shoval last year about his role at the Wye talks, he told me that Israel could have cared less about Tenet, but they couldn't afford to antagonize Clinton by walking out on the conference, even after he reneged on Pollard. Shoval said that Clinton didn't try to deny that he had made this commitment to release Pollard. "He just said, 'I'm sorry I can't do it,' " Shoval said. As a result, Pollard spent an additional 17 years in prison and five more on parole because of Clinton's perfidy.
(Originally featured in Mishpacha, Issue 837)
Oops! We could not locate your form.
>