| News In Depth |
Not in New Jersey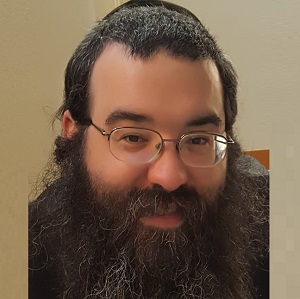 | November 1, 2020
"There's a big difference between the two governors and their personalities"
P
laying alongside the Cuomo show is the Phil Murphy show. As soon as Cuomo issued his fiat closing the frum community centers, askanim in nearby New Jersey began worrying that a similar fate would visit their state, too. But the Garden State's governor ultimately decided to paint with a light brush and work alongside the community.
Much of the credit goes to a clovernors and theise relationship cultivated assiduously over many months, said Avi Schnall, director of Agudah's New Jersey office.
"There's a big difference between the two gor personalities," Rabbi Schnall noted. "Cuomo is Cuomo and Murphy is Murphy — they both have their own styles."
Rabbi Schnall and Lakewood committeeman Meir Lichtenstein got a text on Erev Rosh Hashanah that the governor's chief of staff wanted to talk. He said that the infection rates were high and they had to do something to bring it down.
"They did outreach to us from the start. So right off the bat, it was already different," Rabbi Schnall said. "My understanding is that in New York that's not how it happened. No one reached out to the chassidic community or the communities in Boro Park or Far Rockaway and said, 'We have a problem and we have to work this out.' They just came in and started shutting things down. And then the conversation started. By us it was the opposite."
Schnall has also unremittingly made sure that Murphy was kept up to date on the community's efforts to control the pandemic. He forwarded every kol korei from gedolim, every robocall, every doctor's letter, every notice from a yeshivah that voluntarily closed.
All the efforts paid off, Schnall said, when Murphy nixed a plan to follow Cuomo's lead and crack down hard on the frum community. That cooperation manifested itself in a tweet that Murphy posted less than an hour before Simchas Torah praising the community for their work to limit spread of the virus. The governor was fascinated, Schnall said, when he saw a kol korei by Lakewood's leading rabbanim calling for hakafos to be minimized — fewer than five minutes each, they advised.
"He was very impressed that here's a Jewish holiday with customs that are thousands of years old, and the rabbis, the leadership, put out a letter changing those customs in a big way because of the situation," Rabbi Schnall said. "And he showed his appreciation for that."
Schnall said that Murphy was planning a conference call on Monday with business owners in Lakewood to discuss how to reinforce mask wearing.
"We make sure that every little blurb that comes out from the rabbanim, that the governor is aware of everything," he said. "So he knows, he feels, that he has a partner ready to work with him."
(Originally featured in Mishpacha, Issue 831)
Oops! We could not locate your form.
>