| The Moment |
Elul: Let the Land Rest  
| September 20, 2022
   

 This year, we've also had the special merit to be ambassadors for shemittah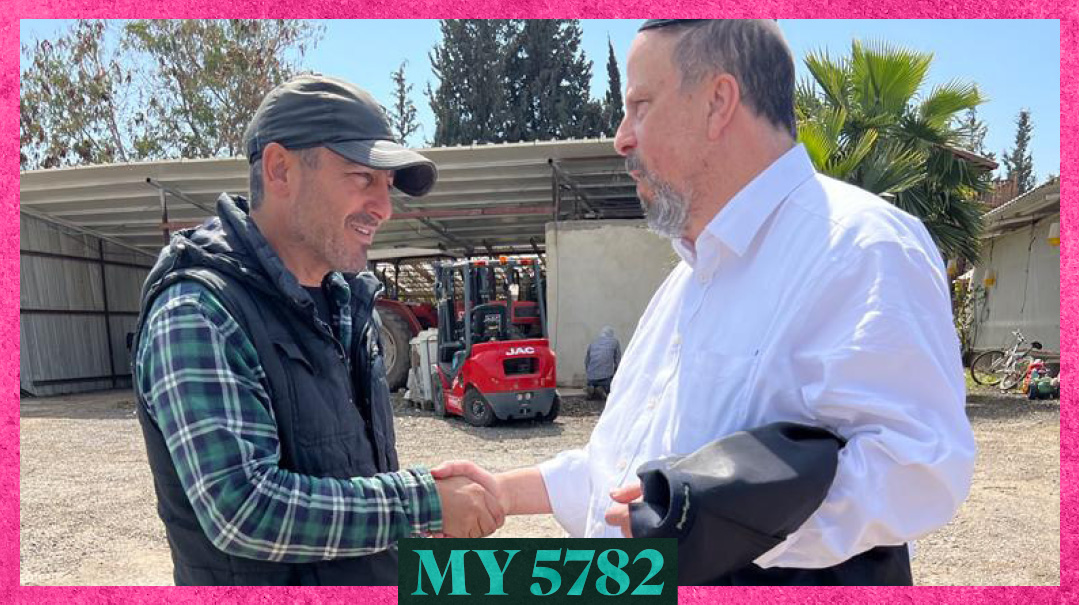 Ilana Toweg, as told to Yosef Herz
MY
name is Ilana Toweg, and my husband Doron and I are the proud owners of a large, sprawling farm in Moshav Azarya, a small settlement in central Israel. We're on the cusp of completing our second shemittah. What a journey it has been!
We kept our first shemittah eight years ago, in 5775; until then we had relied on heter mechirah. That first year presented a huge challenge, exacerbated by the fact that we hadn't fully come around to the decision until we were already precipitously close to shemittah.
In fact, the week after Rosh Hashanah, Doron planted some 20,000 pounds of eggplant in our greenhouses, under the impression that it was permissible to do so. We had a million-shekel contract with Sabra Foods to provide them with eggplants, and so this was a considerable part of our business. But when we told the rabbanim of Keren Hashviis about it, they told us that planting in greenhouses was indeed forbidden during shemittah, and that the eggplants had to be destroyed.
Doron bravely complied and stopped watering the eggplants, waiting for nature to take its course. To our astonishment, they kept on growing, and after three weeks of dehydration they even started to sprout. When the rabbanim came back to check on the eggplants, they told us we would have to poison the plants. It was an extraordinary challenge for Doron, whose every instinct screamed in protest, but he faithfully withstood the test, and we went on to complete our first shemittah year.
ON
Erev Rosh Hashanah of 5782, the bustle of activity on the farm once again came to a halt. Barring the sporadic baa from our two sheep and the occasional group coming to tour a shemittah-observant farm, our farm has been eerily silent this year.
This second shemittah year has been easier. While it still takes Herculean strength to abstain from working for an entire year, we now have a much deeper appreciation for the beauty of the mitzvah. There are so many seemingly disparate benefits to shemittah — more time for religious study, more time to spend enjoying each other, the bounty of material brachah that shemittah engenders, even the environmental benefits — that living through the entire cycle is like watching many little strokes of color coming together to form a magnificent portrait.
This year, we've also had the special merit to be ambassadors for shemittah. Instead of bringing people to the farm, we brought the farm to the people. We visited chassidim in Stamford Hill, presented at schools in more centrist communities, and Doron's speech at the Agudah convention received a standing ovation.
Now, as we prepare for 5783, Doron is dusting off his shears, hauling our large tractor out of the garage, and preparing the equipment to tend to the earth once more.
But before we begin another cycle, I want to say thank you. Thank you to all those who supported us, not only through financial contributions but with your messages of support and chizuk. The feeling that all of Am Yisrael has been behind us has helped fuel us through this long, 13-month sabbatical year.
On behalf of all the shomrei shemittah farmers — a heartfelt todah rabbah!
Ilana and Doron Toweg are shemittah-observing farmers from Moshav Azarya.
(Originally featured in Mishpacha, Issue 929)
Oops! We could not locate your form.
>