| Family Room |
Easy as DIY
| October 26, 2021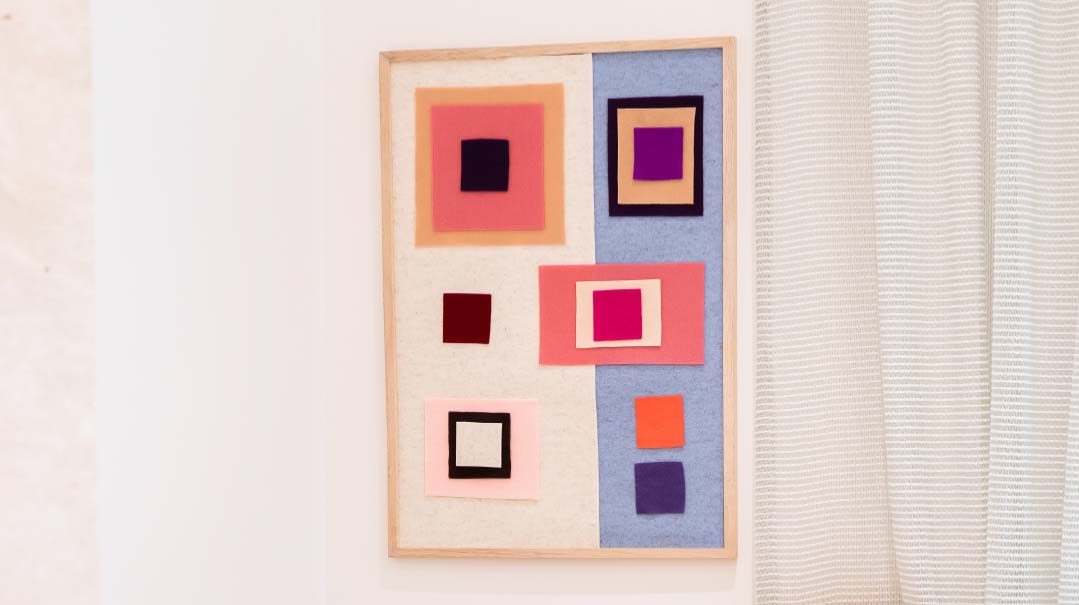 Photography by Saraizel Senderovits
This simple DIY, inspired by Josef Albers's iconic and colorful piece, "Homage to the Square," allows children to explore different color and shape combinations. It shows how different juxtapositions of form and hue affect the viewer's perception and emotions. This can be hung in a child's room for a whimsical art piece, or in the general family space for a twist on child-friendly art.
Since the felt adheres to itself without glue, it can be arranged and rearranged over and over again, making for endless fun and keeping your kiddos entertained while also doubling as cool modern art.
You will need:
1–2 large sheets of felt for the background, depending on how large your frame is and how many colors you want the background to be
10 8x10-inch felt sheets in assorted colors
scissors
frame (the one shown here is 19x27 inches)
tacky glue, hot glue, or fabric glue (optional)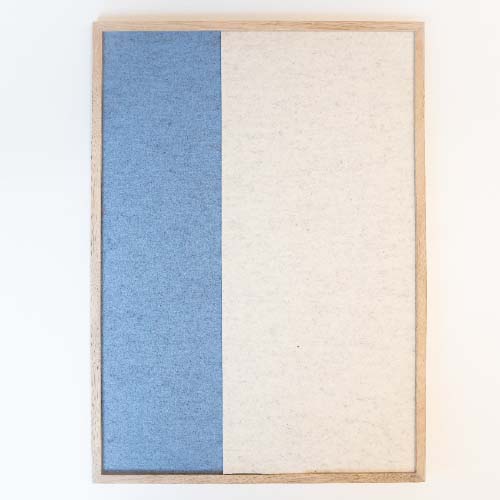 1. Lay out your background felt inside the frame. If you're using two sheets, overlap them by at least an inch (or as much as you want) so the felt pieces adhere to each other.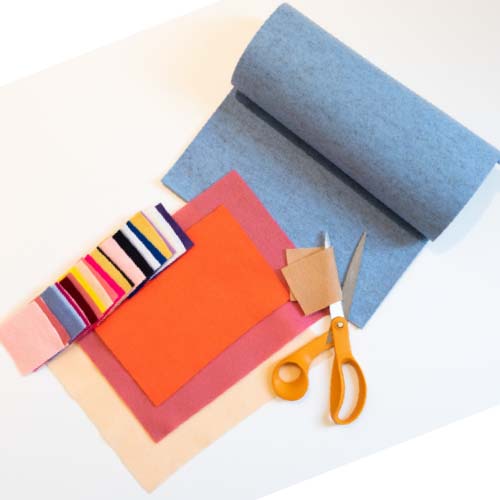 2. Play around with your felt colors and decide on a color scheme. I recommend layering dark and light colors so they stand out.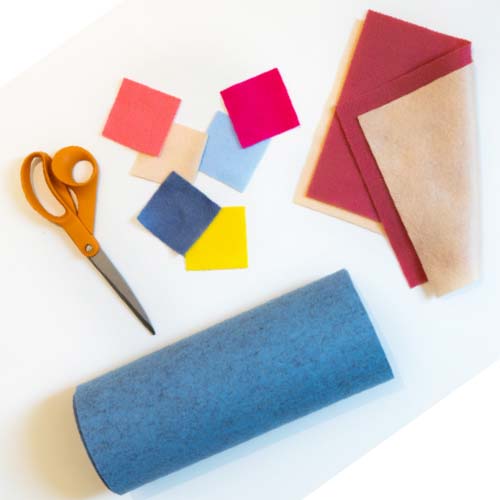 3. Cut out felt squares and rectangles in various sizes. Don't overthink it. Just let your mind wander and see where the scissors take you.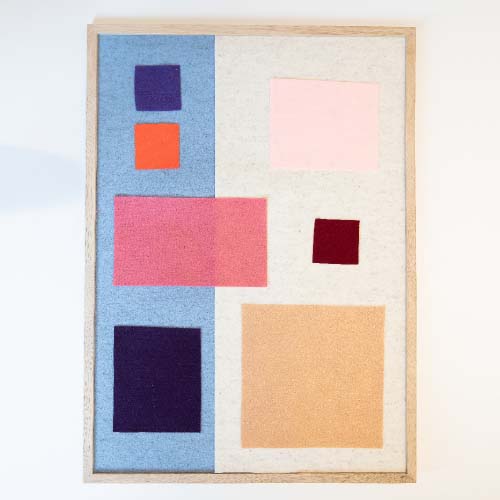 4. Place the largest rectangles on the background.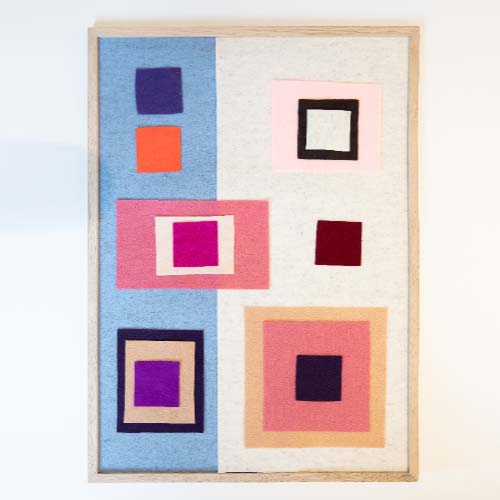 5. Layer smaller rectangles in contrasting colors on top. Have fun playing around with composition and color.
Note: To adhere the felt together in a Velcro effect, thin sheets of felt work best. Use tacky glue, hot glue, or fabric glue under the seam if you're using thicker pieces.
Lover of all things DIY, Leora Farber has been teaching art and craft classes for over 15 years both privately and in schools and camps across Toronto. Find her @artcampp.
(Originally featured in Family Room, Issue 21)
Oops! We could not locate your form.
>