| Dinner Hour |
Dinner Hour with Tehila Kohanim
| May 22, 2019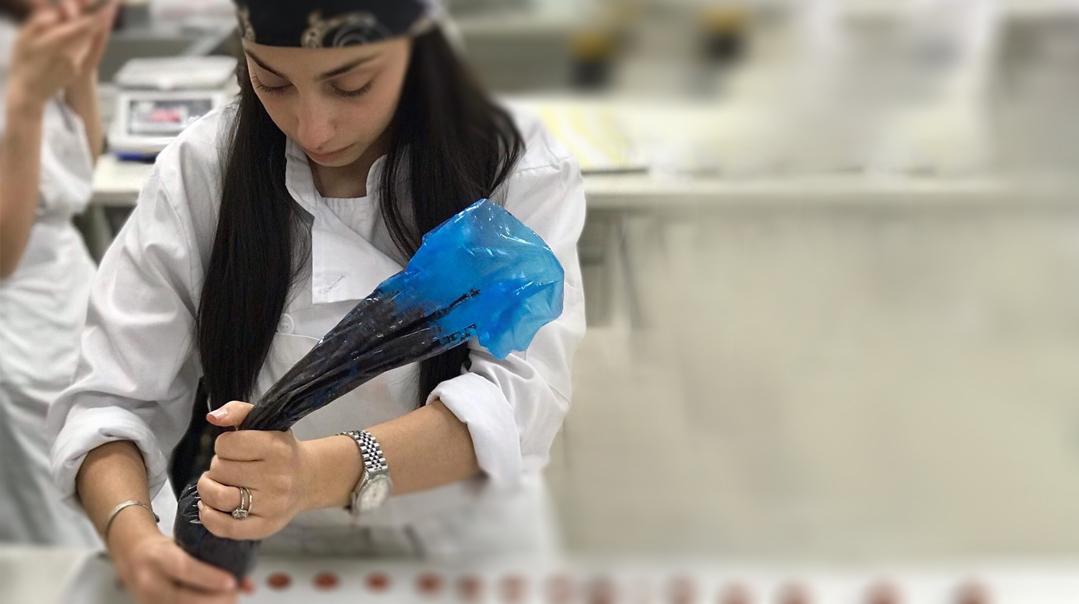 Wife, Office manager, and procurement manager
Cooking for 2+ plenty of guests
Givat Shmuel, Israel
@treatsbytehila
My husband and I moved to Israel around a year and a half ago. Since then, between work, adjusting to a new country, and being newly married, I also decided to start an Instagram account dedicated to all things food. Why? Simply because I love cooking and I wanted to share that passion.
From a young age, I always loved helping my amazing mother in the kitchen. I saw how much she and my grandmothers loved cooking, and it made me love being in the kitchen as well. My family's heritage is a mixture of Italian, Persian, Israeli, and American, so I grew up eating and learning about all different kinds of foods from diverse cultures. We made and appreciated it all: Ashkenazi potato kugel, Italian focaccia, Persian ghormeh sabzi, and Israeli shawarma. All this really expanded my palate and influenced my cooking today. As a full-time working woman, dinner hour can sometimes be a stressful time. So in my house, it must be streamlined into a fast and easy process. When I look at a recipe, I always think how I can remake it in a fraction of the time. Between balancing work and household responsibilities, we don't really have time for a complicated recipe that requires a large number of bowls and condiments, and needs hours to prepare and cook! I wanted to share this specific recipe because it's customizable according to everyone's taste, doesn't take a
lot of time to make, and is delicious. Trust me, you won't be sorry you made it!
What's your worst-case scenario dinner?
I make eggs (fried, boiled, or scrambled) and salad, or quesadillas. They're fi lling and require very little effort.
How do you camouflage leftovers?
If it's meat, I just shred it up, char some tortillas, slice up some favorites vegetables, and have meat wraps for dinner. If it's rice, I make a super-easy fried rice.
What is your oh-mygosh-I-forgot-to-defrost-the-chicken supper?
Chicken soup, especially when I use frozen chicken breast. While I'm preparing the vegetables for the soup, I let the chicken thaw a bit in warm water. Then while it's still slightly frozen, I slice it with a very sharp knife, salt it, and dump it into the soup. It will defrost and cook with all the vegetables in the simmering water.
Do you serve a post-dinner snack?
In my house, this is a must. I try to always have healthier options around like gluten-free lemon cookies, gluten-free peanut butter brownies etc., to satisfy our sweet tooth in a healthier way.
What are five ingredients your fingers touch as a default made-up dinner recipe?
Sautéed onions, minced garlic, salt, pepper, and some sort of herb.
Join us
Are you the one your friends are always calling for awesome dinner ideas?
We want to feature YOU in Dinner Hour! Send us a little bit about yourself and an outline of your best recipes.
(Originally featured in FamilyTable 643)
Click below for the Dinner Hour Recipe
Oops! We could not locate your form.
>