| Inside Israel |
Daring, Bravado, Success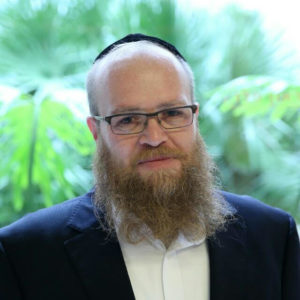 | July 17, 2019
Mossad chief's long march ends in Tehran archive raid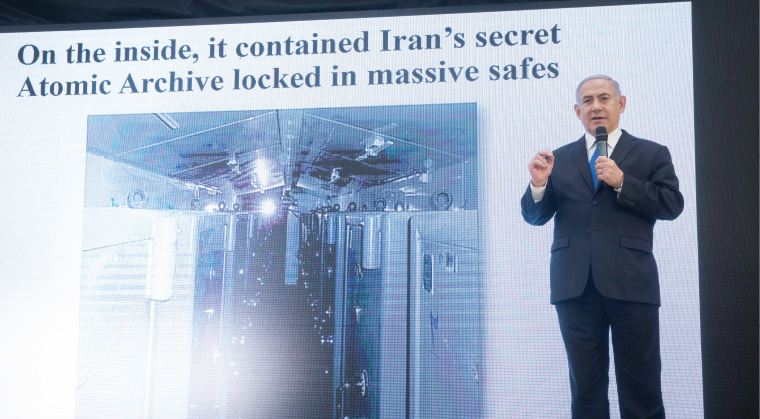 T
hree weeks ago, there was a most unusual ceremony in Jerusalem.
Six Mossad agents were presented with the Israel Security Prize, an annual award that recognizes individuals or organizations who have made outstanding contributions to the security of Israel.
These four men and two women, all between the ages of 35 and 45, certainly fit that description. They made up the team that broke into a nuclear warehouse in Iran and smuggled out 50,000 pages and 163 discs of memoranda, video cassettes, and various plans that revealed how Iran had fooled the world for years while it raced toward a nuclear bomb.
At the ceremony, according to one of the few in attendance who shared details with Mishpacha, these agents, whose lives are spent in the shadows, were overcome with emotion. A man who was present at the ceremony says the commander of the operation in Iran, described as a short and pensive individual, descended from the dais with the diploma he had just received, read the words, and smiled. Most of those present didn't realize that this same man had received the same prize several years ago for an operation that still remains classified.
These are men and women who go to work every day at a boring office job — or so they tell their families, who were not present at the event. Their husbands and wives, sons and daughters can't imagine what they have done, or what they have seen. According to the observer, some of them took several days to recover from the operation in Iran. Their family members couldn't understand what mysterious virus had suddenly overtaken them, making it difficult for them to leave the house. Conversations with professional staff from the defense establishment helped them recover.

One man who knew every detail of their operation was Mossad director Yossi Cohen, whose position requires him to constantly walk a line between life and death. He was the one who sent the agents into enemy territory as part of the ongoing battle between Iran and the West, and especially Israel, over the capability to produce nuclear weapons.
Because the Mossad leads these operations, very little can be told of the victories and defeats. The public announcement of this operation, which was controversial among senior members of the defense establishment, afforded a rare glimpse into the agency's daring work.

An Agent Named "Kalan"
On the night of January 31, 2018, a group of Israeli agents approached a nondescript building in Tehran's commercial district on a mission to steal Iran's nuclear secrets. Their operation had to be accomplished in total silence within 6 hours and 29 minutes, before the morning guard arrived at 7 a.m. and alerted Iranian intelligence. In that small window of time, the team was tasked with neutralizing the alarms, breaking open two doors, entering two massive safes (out of the compound's 32 safes), and absconding with a half-ton of secret materials.
As the operation unfolded, Yossi Cohen sat in the Mossad's control room to monitor every move. He shared in the drama in real time — until his team left Iran with the archives in their hands. As it turns out, Cohen had been on the case for years.
In 1993, an agent with the code name "Kalan," who was then a Mossad information retrieval officer, provided the first sketches of the centrifuges the Iranians were building. "Kalan" — now known to the world as Yossi Cohen — discovered that the Iranians were purchasing materials from Russia, China, and especially Pakistan to build up their offensive capacities. In that same year, Prime Minister and Defense Minister Yitzchak Rabin, Chief of Staff Ehud Barak, and Mossad chief Shabtai Shavit all came to the conclusion that Iran wished to acquire nuclear weapons. According to Amnon Sofrin, former head of the Mossad's Intelligence Directorate, the spy agency immediately began monitoring Iranian activity.
But the world refused to believe the details Israel passed along and insisted that Iran was interested in building ballistic missiles. Even the United States and European countries considered friendly to Israel refused to acknowledge the Israeli intelligence. Successive Israeli governments began to understand that they might one day have to act alone.
The Mossad head who made stopping Iran's nuclear arms program a singular cause was Meir Dagan, appointed by Ariel Sharon. In an interview with this reporter, Dagan described his meeting with Sharon in which he presented the information about Iran and urged immediate action. At the time, the intelligence also showed that Iran was years away from nuclear capability.
Many years passed until, in 2010, Prime Minister Binyamin Netanyahu and Defense Minister Ehud Barak decided to prepare for an operation against Iran. Plans were drawn up. But then Chief of Staff Gabi Ashkenazi quashed the operation on the grounds that the special unit tasked with carrying it out was not sufficiently trained.
Meanwhile, President Barack Obama made it clear in a conversation with Defense Minister Ehud Barak that America was not prepared to defend Israel against an Iranian response should Israel attack. Still, American military forces were put on alert for an Israeli strike and an Iranian counter-strike. At the same time Iran publicly threatened stiff reprisals against any American and Israeli attack.
The state of alarm in the security establishment remained until 2012. Senior figures in the Israeli defense establishment who were then leaving their posts, including Meir Dagan, Gabi Ashkenazi, and Shin Bet head Yuval Diskin warned against Israeli military action against Iran, claiming it would only hurt Israel. In a conversation with Defense Minister Ehud Barak, Obama wondered out loud how Israel could attack if the heads of the security establishment opposed such an operation. Barak made it clear that Israel would strike nonetheless.
In the meantime, Obama was drawing up plans to act diplomatically. Along with Russia, China, France, Britain, and Germany he reached a deal with Iran, the 2015 Joint Comprehensive Plan of Action. According to the deal's terms, Iran would eliminate its stockpile of middle-enriched uranium, reduce its stockpile of low-enriched uranium by 98%, and cut the number of centrifuges in its possession by two-thirds during 15 years. Israel told the United States and Europe the JCPOA was flawed, especially as it did not eliminate the nuclear threat in the long term. Moreover, Israel stressed that the International Atomic Energy Agency could not be trusted to supervise the implementation of the treaty, as Iran had been able to fool the agency in the past. World leaders dismissed Jerusalem's concerns, claiming Prime Minister Binyamin Netanyahu was obsessed with Iran.
That is the context for the daring mission of the Mossad agents, who set out to prove Iran's nefarious intentions. In part, it has worked. The Trump administration has used the findings to escalate its diplomatic war against Tehran, and neutral international agencies have studied the data to better understand Iran's nuclear development. Europe continues to drag its feet on Iran's nuclear intentions, but that is almost to be expected.
In the words of one Mossad agent: "In the intelligence game of chess, it was a 'mate.' "
(Originally featured in Mishpacha, Issue 769)
Oops! We could not locate your form.
>