| Inside Israel |
Curfew Chaos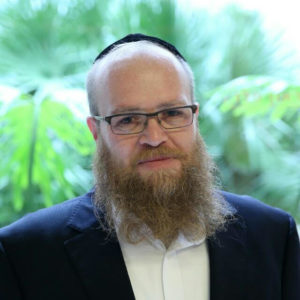 | September 9, 2020
Chareidi cities bear the brunt as second wave soars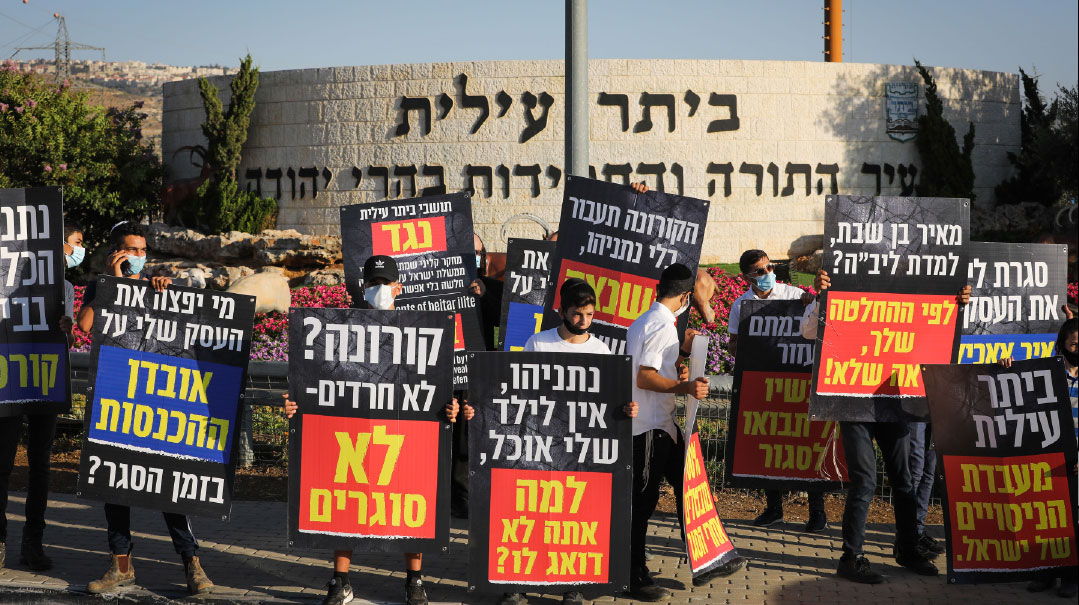 Photo: Flash90
Sunday this week was a tense day for chareidi representatives. The end of last week saw a surge in new coronavirus cases, with the number of positive tests topping a record 3,000 last Wednesday and only dropping slightly thereafter. Many of those newly diagnosed are residents of chareidi or Arab neighborhoods. Concurrently, the number of deaths attributed to the virus crossed the 1,000 mark, leading to concern in the Israeli health establishment that the epidemic is spiraling out of control.
On Motzaei Shabbos, a virtual meeting was held between the man responsible for containing the spread of the coronavirus in the chareidi community, Roni Numa, and the mayors of the chareidi towns of Bnei Brak, Elad, Beitar, and Emmanuel, to discuss the rising infection rate in their localities. To their astonishment, the mayors realized in the course of the conversation that what they had thought was a routine update was in fact an interrogation regarding the measures they were taking to stem contagion, and that their responses would be key factors used to determine whether or not to impose a lockdown in their cities. The standard of revolt was raised by Bnei Brak mayor Avraham Rubinstein, who decried the lack of genuine dialogue. Following his lead, the other mayors cut short the meeting, not before voicing harsh criticism of the government and its coronavirus project manager, Prof. Ronni Gamzu. Elad mayor Yisrael Porush told Numa: "Gamzu sent you to double-cross us. If this was how prime ministers conducted hearings, they'd find themselves in jail."
Sunday morning found the chareidi mayors angry and disappointed over the decision taking shape. During the day Netanyahu held consultations with Interior Minister Aryeh Deri and Prof. Gamzu, as well as the head of the Knesset's judiciary committee, MK Yaakov Asher (UTJ). No one disputed that measures were necessary to block the high rate of morbidity, but given the highly damaging consequences of lockdown, localized restrictions were suggested instead, to be imposed in close coordination with each mayor and tailored to the needs of the specific communities.
Meanwhile, the ferment in the chareidi street increased, and in several cities large-scale demonstrations were planned, to be headed by the mayors themselves. The latter sent a strongly-worded letter to the Prime Minister in which they accused him of "turning chareidim into scapegoats … making decisions without our participation and shielding yourself behind the names of others who are to take the blame."
In an undisguised threat, they added: "You are hereby informed that we will cease cooperation with the authorities in everything relating to lockdown. Since the state has decided to act unilaterally, it can take full responsibility for imposing its decisions."
In a conversation with Mishpacha, Elad mayor Yisrael Porush said: "They have cast a stigma on the chareidi community. We have large families and mostly live in crowded apartments — that's the crux of the issue. The chareidi community is obeying the guidelines — wearing masks, adhering to social distancing. Elad had only a moderate rate of contagion until they ordered us to test all the yeshivah bochurim — even those learning in other cities, and even those with no symptoms whatsoever. I tried to approach Prof. Gamzu a month ago about what should be done, and I was ignored. I have 50,000 residents to answer to," he added, "and all I can say is that an injustice is being done to chareidi Jewry."
Toward evening on Sunday a compromise was reached, with the cabinet agreeing to a softened set of restrictions, including nighttime curfews (from seven p.m. to five a.m.) and closing the schools in some 40 cities as part of a coordinated plan of action, with specific rules to be set for each municipality.
"I'm opposed to a curfew, and I told this to Professor Gamzu," minister Aryeh Deri told Mishpacha. "The chareidi and Arab sectors payed a heavy price during the first wave. If kids don't go to school where will they go? Restricting business hours will ruin small businesses, especially now, before the chagim, and there's no compensation package on the table."
In a conversation with Mishpacha, Prof. Gamzu insisted: "Everyone knows that I believe in taking societal and economic considerations into account and not rushing into lockdown. Coronavirus exploits difficult socio-economic conditions, in terms of crowding and poverty. Of course I'm aware of all the businesses that collapsed, especially in the chareidi and Arab sectors. I'm doing my best to avoid a general lockdown, but people are panicking, and at every cabinet meeting I have to contend with calls for a closure. Even now there are many who think that I was wrong to allow schools to open. Ultimately the responsibility is mine, and I believe that we have to significantly reduce the number of people going out in the evenings, and that's why we are imposing nighttime curfews in 40 cities over the coming week."
Dr. Ran Blitzer, head of the Clalit health fund's research institute and a member of the Health Ministry's coronavirus taskforce, told Mishpacha: "The latest figures show an uptick in cases nationally, across all sectors, which has given us the dubious distinction of having the highest per capita increase in morbidity in the world." He attributed the rise to an increase in the number of tests performed, but added that "The root problem lies in widespread disregard of the guidelines, and the rise in morbidity can easily lead to a dangerous increase in the number of serious cases. The Israeli public doesn't seem to care that between ten and twenty percent of people who die each day in Israel are losing their lives due to the epidemic. We're losing 100 people a week, some of them relatively young and healthy, almost all of them preventable deaths. It's important to stress that this isn't a sectoral problem — it spans every demographic in the country. We've reached a situation in which less than one in five people live in an area with a minimal rate of contagion."
Regarding the Swedish model of minimal interference with the virus's spread, he said: "That could easily turn into a 'New York model.' No country in the world has managed to completely isolate the elderly and vulnerable, or to limit contagion without taking serious measures. What we have seen is uncontrolled infection shattering even advanced healthcare systems. I'm sure they thought it wouldn't happen to them, and they probably also relied on experts who predicted no more than a dozen deaths."
In conclusion, he expressed his hope "that the new government measures will help prevent a winter wave that could hit us very badly otherwise."
(Originally featured in Mishpacha, Issue 827)
Oops! We could not locate your form.
>