| Recipes |
Cowboy Steak and Veggie Board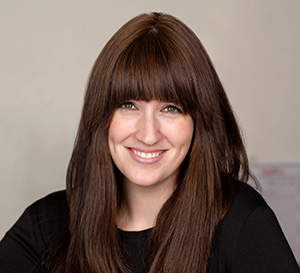 | August 14, 2019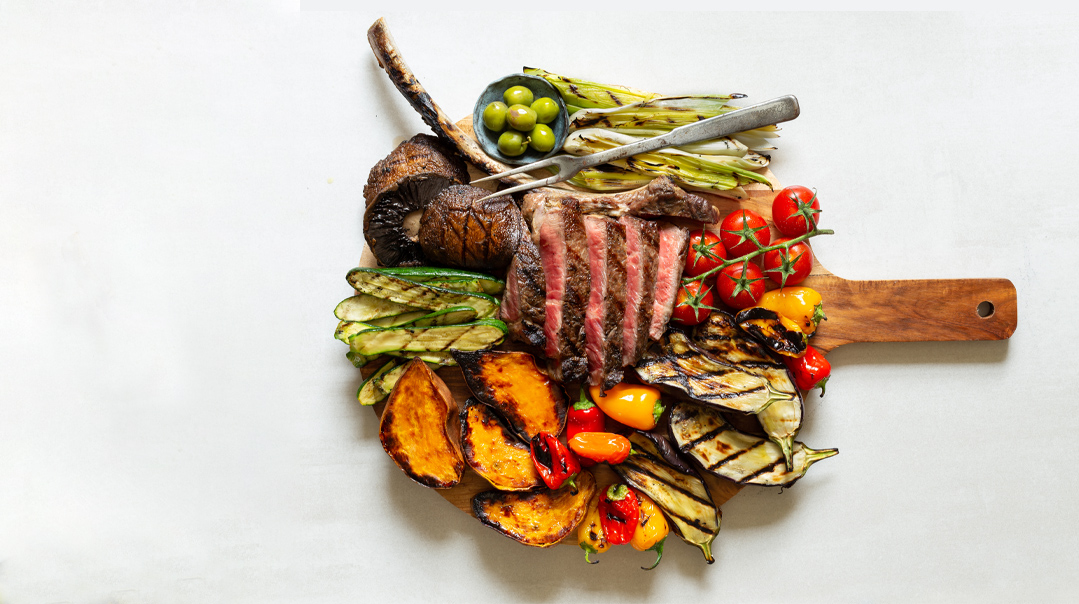 Food And Prop Styling By Renee Muller Photography By Moshe Wulliger
Cowboy Steak and Veggie Board
Cheese and charcuterie boards are definitely the popular options in the food­on-a-board world, but why should they have all the fun? This method is amazing for a crowd and easily adaptable to your own preferences. The best part is the leftovers make an amazing next-day salad!
SERVES 6 GENEROUSLY (MORE IF YOU'RE SERVING ANOTHER MAIN)
½ cup olive oil, divided
salt and pepper, to taste
2 small eggplants, sliced lengthwise and lightly scored
2 sweet potatoes, sliced lengthwise in half (I love the Garnet and Ruby varieties)
1 lb (½ kg) sweet mini peppers
2 leeks, roots and dark green parts removed, sliced lengthwise in half and cleaned well
3 portobello mushrooms caps, gills scooped
2 zucchinis, sliced into sticks
2 cowboy steaks
¼ cup favorite steak seasoning, or use seasoning below
2 bunches tomatoes on stems
1 cup Castelvetrano olives or olives of your choice
STEAK SEASONING
1 Tbsp salt
1 tsp black pepper
1 Tbsp paprika
2 tsp garlic powder
2 tsp onion powder
2 tsp brown sugar
Preheat oven to 425°F (220°C). Line two rimmed baking sheets with foil and then parchment paper.

On one tray, lay the eggplants, sweet potatoes, and mini peppers. Drizzle with 2 tablespoons olive oil, and salt, and pepper to taste, then lay cut side down. Bake 40 minutes. On the other sheet, lay leeks, mushrooms, and zucchini sticks. Drizzle with 2 tablespoons olive oil, salt, and pepper to taste, then lay leeks cut-side down and mushrooms gill-side down . Bake 35 minutes. (I put in the other tray 5 minutes earlier, then take them out at the same time).
Raise oven temperature to 550°F (275°C), and preheat two large oven-safe skillets or a non-disposable baking sheet. Rub steaks with remaining 4 tablespoons of oil and steak seasoning until well-seasoned. Place on hot skillets, and roast for 5 minutes. Turn the oven off, and leave the steaks in the oven for an additional 35–40 minutes (with the oven door closed).
Remove skillets from the oven, slice meat off the bone, then slice into ½-inch (1½-cm) slices.
Arrange on a large cutting board with roasted vegetables, olives, and tomatoes.
Note: This is great to make for Friday night, since you can cook it at 550°F (275°C) for 5 minutes right before Shabbos, then shut off the oven — and you'll have perfectly-cooked, still-warm steak in time for your meal.
(Originally featured in FamilyTable, Issue 655)
>