| Washington Wrap |
COVID Vax Drive Hits Warp Speed Bump
| January 6, 2021
Why is the US so slow to roll out its own vaccine?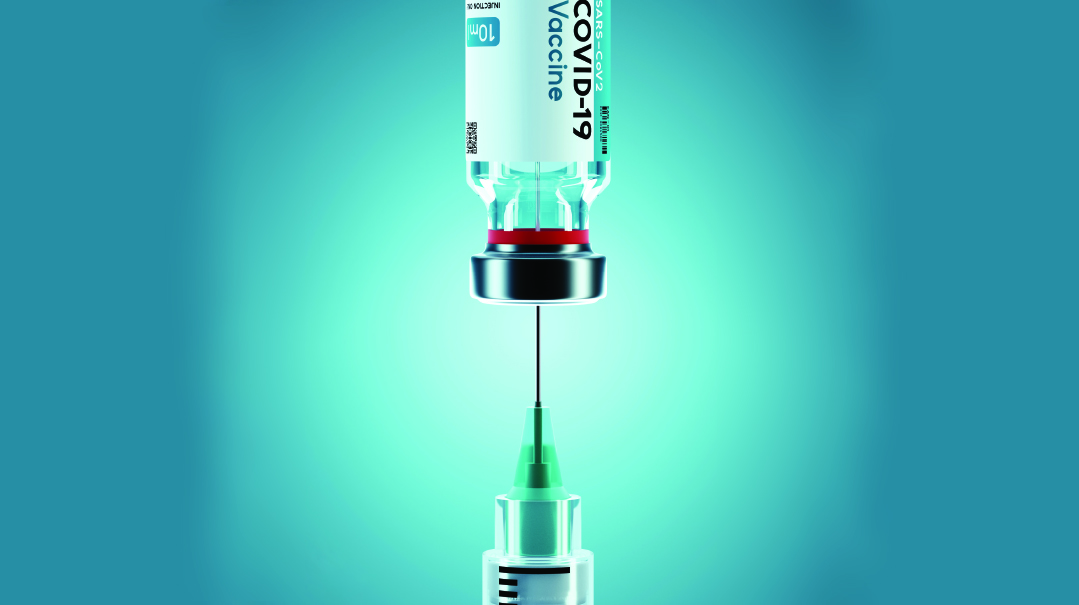 Having developed a COVID vaccine at warp speed, and with coronavirus spreading unchecked across the country, why is the United States so far behind in its projections for rolling out the wonder drug?
Since the vaccination drive began three weeks ago, approximately 4.23 million Americans have been vaccinated, or 1.5% of the population. In Israel, meanwhile, 1.3 million people have been vaccinated, or one-seventh of the population. And this, be it noted, when the United States has 10 million additional doses of the Modena and Pfizer vaccines ready. The Trump administration hoped to have vaccinated 20 million people by the end of 2020, so there's a serious gap between the expectations and the reality.
Last week the press was full of stories about the difficulties Americans encountered in making appointments to be vaccinated. In Florida there were reports of long lines and of people bringing plastic chairs and blankets in order to keep their place in the line, even at night. In New York, Governor Cuomo came under fire for imposing a new set of bureaucratic requirements and penalties on vaccine providers, to force them to prioritize certain populations.
That having been said, by other measures the US is keeping pace. Although the 4.23 million vaccinations is far behind the hoped-for 20 million, the current total ranks the US in a close second place globally, just behind China's reported 4.5 million. But Israel is way out in front on per capita vaccinations, with 12.59 per 100 people, compared to the US in fourth place with 1.28 per 100 people.

True, the United States is an enormous country, and that makes all the difference in any comparison with Israel. Getting the vaccine to a small town in Alaska or Hawaii isn't remotely comparable to delivering it to Kiryat Shmona or Eilat. But for all that, it does seem that there are significant differences between how the two countries have gone about it. While Israel set up a call center that makes it (relatively) easy to schedule an appointment for vaccination, and offers leftover doses to random people who aren't in risk categories so that not a single dose goes to waste, in the United States everything's happening much more slowly, and although medical staff have mostly been vaccinated, there's no efficient system to guarantee that the process moves forward rapidly and smoothly in the population at large.
Of course, there are objective reasons for this. Under Israel's National Health Insurance Law, every citizen has health insurance, a clinic, and a family doctor who knows his medical history, what he's allergic to, etc. This greatly simplifies the entire process. It's possible to reach almost everyone by phone, schedule appointments for them, and check their names in the database to ensure there's no medical reason they can't take the vaccine.
In the United States, responsibility for this is laid on the individual rather than on the central government. And under the US's federal system, each state has its own laws and systems, and the federal government's ability to coordinate such a large-scale effort is limited. Besides, there's a very large number of health insurance companies, and not every company offers services in every area. So if Israel is comparable to a small apartment in terms of how easy it is to get from place to another, the United States is comparable to a skyscraper.
But even after all that, the United States faces a much greater challenge than Israel; the mutation of the coronavirus is spreading much more rapidly than the "original" virus. And while Israel has centralized the battle to keep vaccination rates ahead of the spread of the mutation (including through a third lockdown), in the United States the slower vaccination pace is allowing the mutation to spread like wildfire. Last week, an average 2,500 Americans died, and 206,000 people tested positive for the virus, per day. The number of fatalities has surpassed 356,000 and the number of overall cases has surpassed 20 million.
And there's also a debate about strategy. Israel's strategy is that every citizen will receive two doses at an interval of three weeks. That's also the nominal strategy in the United States. But with limited supplies and delays until sufficient doses can be produced, the experts are wondering if it would make more sense to give everyone one dose for starters, or to give the elderly the first dose and get to everyone else later. Each of these tactics is supported by compelling arguments, but meanwhile time is running out.
Another challenge that's contributing to the slow vaccination rate is the presidential transition. The outgoing president understands that his time is up, but he's devoting his last days in office to legal challenges to the election results, while the president-elect, for his part, is bereft of authority. Biden has said that he hopes to vaccinate 100 million people within his first 100 days, and criticized the slow pace of the vaccination drive until now, but his team still has no legal authority in accordance with the dictum of "one president at a time." For this reason, Biden won't be able to get down to work for another two weeks, and it will be days if not weeks after that before the federal government can coordinate between different states.
Dr. Anthony Fauci, the leading infectious diseases expert in the United States, said that if 75 to 80 percent of the public is inoculated, the United States will be able to return to normal by September or October. But that's not particularly encouraging news either, as it means most of this year will be taken up with COVID-19 as well. This means that restrictions on public gatherings, shopping malls, restaurants, flights, vacations, cultural and sports events will remain in place, and some sectors of the economy will see a very slow and gradual recovery, possibly lasting years. It was perhaps in light of this that Biden cautioned two weeks ago that "our darkest days are ahead of us."
And when Dr. Fauci mentions October or September as the target, he's talking about the most optimistic scenario. But of course it's obvious that delivering, administering, and acquiring the vaccines themselves is only part of this. The most important thing is the vaccine itself. Which is to say, the vaccine means nothing as long as it's lying on the shelf. Over recent years an anti-vaxxer movement has sprung up in the United States the size of which it's hard to assess. The question is what the vaccine refusal rate will be, and whether it will affect the speed at which the United States achieves herd immunity.
(Originally featured in Mishpacha, Issue 843)
Oops! We could not locate your form.
>