| Washington Wrap |
Can the USPS Deliver Votes? 
| September 2, 2020
 Can the US postal service handle Trump vs. Biden?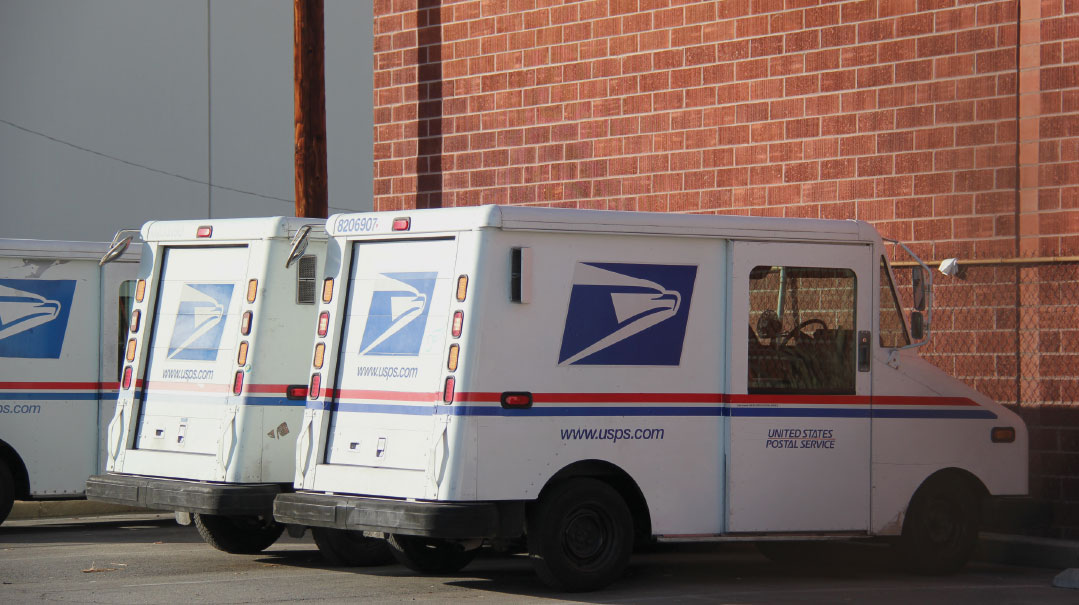 How has the United States Postal Service, an institution whose antecedents go all the way back to 1775, become one of the central bones of contention between Republicans and Democrats in the 2020 elections?
Let's start from the beginning. In March this year, the COVID-19 pandemic erupted across the world. Even before the true extent of the pandemic became clear, the Democrats demanded an increase in the options for mail-in voting. Voting by mail, under certain conditions, has been an option for some time, but in the wake of the crisis, many states decided to ease the rules to make it possible for more voters to mail in their ballots.
The Democrats justified this by citing concerns for the health of voters and poll workers, at a time when little was known about the (definitely low) chances of being infected while standing in line at a polling station in the open air.
Several states did indeed change their rules, making it possible for anyone to vote by mail even without providing a special reason, as was previously required. According to a New York Times investigation, the changes mean that nine states, plus the District of Columbia, representing 44 million voters, will mail ballots directly to all voters, who will have to fill them in and mail them back before election day. Among these states: New Jersey, Utah, Colorado, and California.
Another 34 states, representing 118 million voters, allow mail-in voting to anyone interested, but will mail ballots only to voters who specifically request them. All the swing states fall into this category: Ohio, Pennsylvania, Wisconsin, Michigan, Florida, North Carolina, Arizona, and Minnesota. In short, all the states that will determine who is sworn in next January 20 as president of the United States allow mail-in voting for those who specifically request it.
Seven other states, which represent a total of 46 million voters, require a special reason for voting by mail. Among them are New York, Texas, Tennessee, and Indiana — in other words, states in which the winner is essentially a foregone conclusion, meaning that the restrictions on mail-in voting likely have no impact on the bottom line of who will claim the states' electoral votes.

Trump was the first to cry out against the reforms: "Republicans should fight very hard when it comes to statewide mail-in voting. Democrats are clamoring for it. Tremendous potential for voter fraud, and for whatever reason, doesn't work out well for Republicans," he tweeted on April 8. "The fraud and abuse will be an embarrassment to our Country," he added in a different tweet.
You don't have to look too far to understand why Trump is concerned about mail-in voting. In a remark he made on Fox & Friends on March 30 about a coronavirus stimulus bill passed by the Dem-controlled House, he said: "The things they had in there were crazy. They had things, levels of voting that if you'd ever agreed to it, you'd never have a Republican elected in this country again."
As the Washington Post's Aaron Blake said, "The most generous reading of his comment is that he was referring to large-scale voter fraud resulting from easier vote-by-mail options…. The more nefarious reading would be that allowing more people to participate in the process legally would hurt his party because there are more Democratic-leaning voters in the country."
And that's how mail-in voting, an inefficient and byzantine process, has become a focal point of conflict between Democrats and Republicans. Democrats charge that Republicans engage in voter suppression by closing voting precincts and limiting their active hours in Democratic areas. Republicans on the other hand claim that mail-in voting could lead to situations such as multiple ballots mailed to a household being filled in by a single person, and pointed to instances of ballots being mailed to the wrong addresses in the past.
A July 24 CBS News report did little to allay those concerns. In an experiment they conducted with mail-in ballots at a Philadelphia post office, they found that most ballots had not reached their destination after a week — the amount of time most states advise voters to allow for a mailed ballot to be delivered by Election Day. In the end, 3 percent of the ballots were lost entirely, a margin large enough to decide a close race.
In the middle of this storm, Trump appointed Louis DeJoy, a Republican donor, as United States postmaster general. A Government Accountability Office audit released in May shows the USPS currently has an astronomical deficit of $160 billion and is operationally insolvent due to plummeting mail volumes. In July, DeJoy initiated reforms to address the GAO audit findings, some of which will further reduce the postal service's hours, potentially leading to increased delays for packages at a critical time. Trump's critics claimed that this was an attempt to sabotage the postal service, while DeJoy countered that they were necessary reforms to keep USPS operating. In light of the backlash, he decided to call off the reforms until after the elections.
These ructions, just 60 days off from the election, create a good deal of confusion among voters who are struggling to understand what to make of the controversy. Democrats, for their part, have launched a wide-ranging initiative to educate voters on how to vote by mail. This is a complicated project considering the limited time frame and the fact that each state has its own laws on the matter. Add to this that many voters are reluctant to change their voting patterns — either they'll vote in person or not at all. All this creates great uncertainty ahead of November.
"Universal mail-in voting is going to be catastrophic, it's going to make our country the laughingstock of the world," Trump said in a press conference on August 16. "The problem with the mail-in voting, number one, is you're never going to know when the election is over," he added.
Trump is right about the last point, it seems. Tens of millions of votes arriving by mail all at once in a year when there's a dearth of poll workers (usually pensioners who will stay at home this time), could mean no winner is declared on election night, potentially leading to chaos and to a Bush-Gore style legal battle lasting weeks after the elections, which would erode public trust in the process, whoever the winner may be.
(Originally featured in Mishpacha, Issue 826)
Oops! We could not locate your form.
>