| This Way That Way |
Bread
| March 15, 2022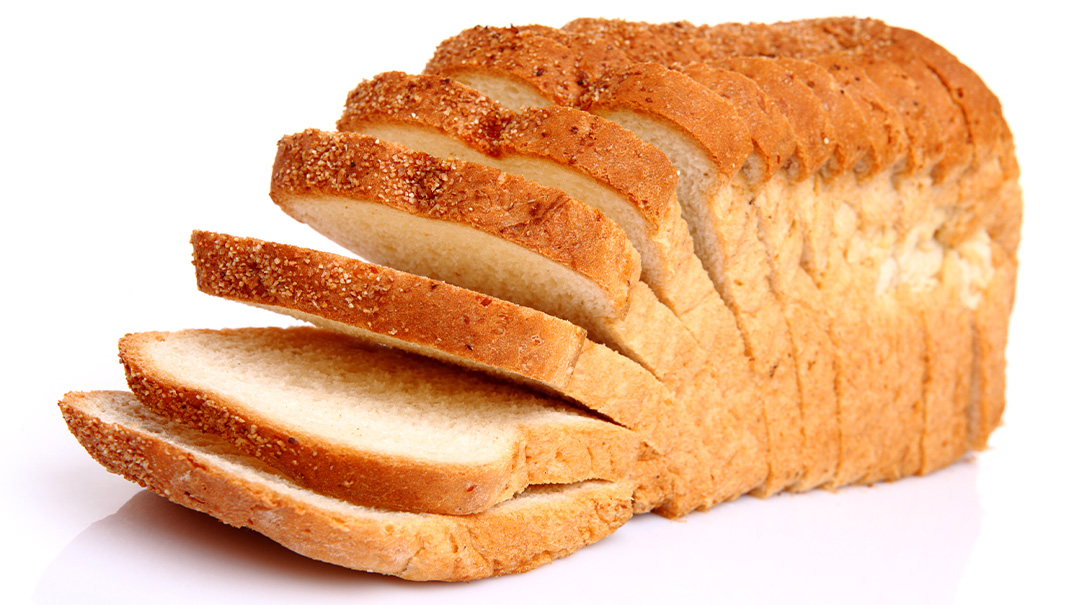 It's use-up-the-chometz season in all Jewish homes. There are those whose freezers contain simple white bread; others have multigrain, spelt, and the like. Regardless of how you bread, it's a staple in almost all households, enjoyed with cheese, deli, and other sandwich fillings. Here is how we've been using it lately!
Stay Leavened
Erase It
A rolled-up piece of white bread was used to erase graphite before rubber erasers were invented.
A Baker's Dozen 
A "baker's dozen" is a phrase that refers to 13 items. The term comes from medieval times, when bread was sold in small loaves, often in a batch of 12 — or 13.
Bread Ban
As a wartime conservation effort, pre-sliced bread was banned in United States for a short time in 1943.
Sourdough French Toast Bake, aka Bread Pudding
Recipe by Chaia Frishman
My sourdough baking has gotten out of hand, as sometimes I make up to eight loaves a week! Many friends have been sourdough beneficiaries, but leftover bread is inevitable. Here's a fun way to repurpose it.
SERVES 6–8
8 cups dry cubed leftover sourdough bread

3 cups whole milk

⅓ cup sugar

4 eggs, beaten

1 Tbsp vanilla sugar

cinnamon, for sprinkling

maple syrup, for serving
Preheat oven to 400°F (200°C). Spray a 9x13-inch (23x33-cm) baking pan lightly with cooking spray.
In a medium bowl, mix together milk, sugar, eggs, and vanilla sugar until smooth.
Arrange bread cubes neatly in the greased pan and pour milk mixture evenly over it, pressing the bread in so it's covered. Let sit for three hours, until soft. Sprinkle with cinnamon. Cover and bake for 45–55 minutes. 
Scoop out onto plates and serve with a drizzle of maple syrup.
Note: You can use oat milk in place of whole milk to make this and  you can serve it as a sourdough kugel.
Cheesy Stuffed Bread
Recipe by Faigy Grossmann
Cheesy stuffed bread is always a hit! This recipe doesn't need to be followed precisely — change it up with your favorite cheeses and toppings.
YIELDS 1 LOAF
1 loaf bread (I prefer a round rye bread)

1 8-oz (225-g) pkg shredded cheese

½ cup butter

1 bunch scallions, chopped 
Optional Add-ins
red pepper flakes

sliced olives

sautéed frozen onion cubes
Preheat oven to 350°F (175°C). 
Slice bread on a diagonal in each direction, cutting almost to the bottom but not completely through.
In a small pan, melt butter and sauté scallions. Pour this over the bread, making sure to get the mixture into all the cuts. Stuff the cuts with shredded cheese and optional add-ins.
Wrap bread tightly in foil. Bake for 20–30 minutes and enjoy.
Avocado Toast
Recipe by Rivky Kleiman
Crispy, creamy, and oh so delicious. There's nothing as satisfying as an avocado toast for breakfast, lunch, or dinner.
SERVES 1
2 slices bread, sourdough, or a bagel, halved

2 eggs

salt and pepper,

to taste

2 Tbsp Mehadrin Garlic Butter

½ avocado,

thinly sliced
Toast the bread, sourdough, or bagel until golden brown.
Meanwhile, preheat a frying pan over medium-high heat. Spray with cooking spray. Gently crack each egg and add to pan, being careful to avoid breaking the yolk. Season with salt and pepper. Cook until the whites are firm and the yolk is still runny, resulting in a perfect sunny-side-up egg.
Smear the garlic butter on each piece of bread. Arrange avocado slices over the butter. Carefully place a sunny-side-up egg over the avocado. If you'd like, you can pierce the yolk before eating to enjoy an extra-creamy experience!
(Originally featured in Family Table, Issue 785)
Oops! We could not locate your form.
>