| Washington Wrap |
Blinken Visit Gains New Urgency
| January 31, 2023
Blinken's Jerusalem agenda is all about damage control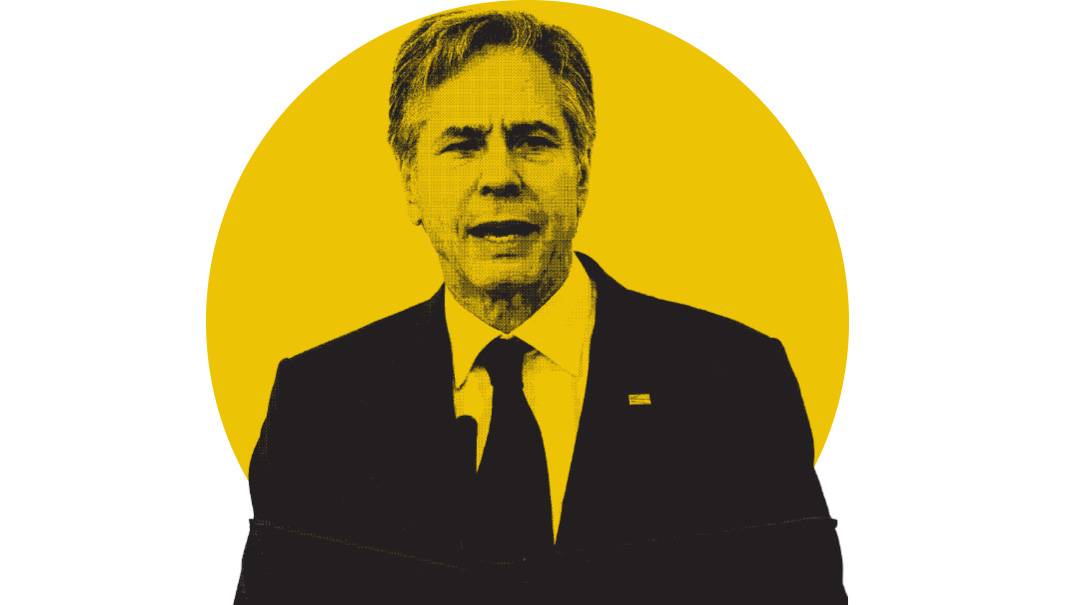 Photo: AP Images
When Secretary of State Antony Blinken scheduled his current trip to Israel at the beginning of the month, there was no overriding reason for it, other than a routine get-to-know-you visit with new foreign minister Eli Cohen.
Then Israel's Justice Minister Yariv Levin introduced his judicial reform. It became clear that, along with Iran and the Palestinians, normalization and security, at least some of Blinken's discussion would be focused on the newly announced reforms.
And indeed, before his departure, the State Department announced that the purpose of the trip to Egypt, Israel, and the PA was to promote "the protection of human rights and democratic values, among other topics." While those words weren't directed solely at Israel, it was pretty clear who was included.
But then, after the most horrific terror attack in the past decade last Friday night in Neve Yaakov, it was clear that the focus of the trip would change yet again.
To this point, the Biden administration has given low priority to the Palestinian issue. Knowing the chances of a successful peace deal are near zero, the White House has decided not to waste time or credibility on the issue. But now, Blinken finds himself on an urgent mission to prevent escalation after the terror attack.
"I expect Blinken will put Palestinian issues on his agenda, just as [national security advisor Jake] Sullivan did when he visited recently," said Richard Goldberg, senior advisor at the Foundation for Defense of Democracies. "The question is whether he draws any moral equivalency between Friday night's terror attack and Israeli counterterrorism operations, as many in Europe already have."
Hours before Blinken landed in Israel, US media reported that a mysterious blast at an Iranian weapon facility was the result of an Israeli attack. I asked Goldberg if it could indicate a closer cooperation between the US and Israel against Iran.
"While there is still a fundamental policy difference between Washington and Jerusalem over the merits of negotiating a nuclear deal with Iran, it does appear the military and intelligence cooperation that vastly expanded during the Trump administration continues to expand under the Biden administration," he said.
While we may never know the full details of Blinken's conversations with his Israeli counterparts, it is safe to assume that the Middle East will consume a larger share of his schedule, as the US tries to stabilize the situation.
2.9%
That's the pace at which the US GDP grew in the fourth quarter of 2022 — not bad, considering the dire predictions of an imminent recession. And although that could still happen, the fact that unemployment remains at a 50-year low speaks to the resiliency of the US economy.
(Originally featured in Mishpacha, Issue 947)
Oops! We could not locate your form.
>