| Washington Wrap |
Biden and the Left Don't See Eye to Eye
| February 24, 2021
Biden is still trying to balance between everyone, but the progressives are losing patience and pushing for more decisive measures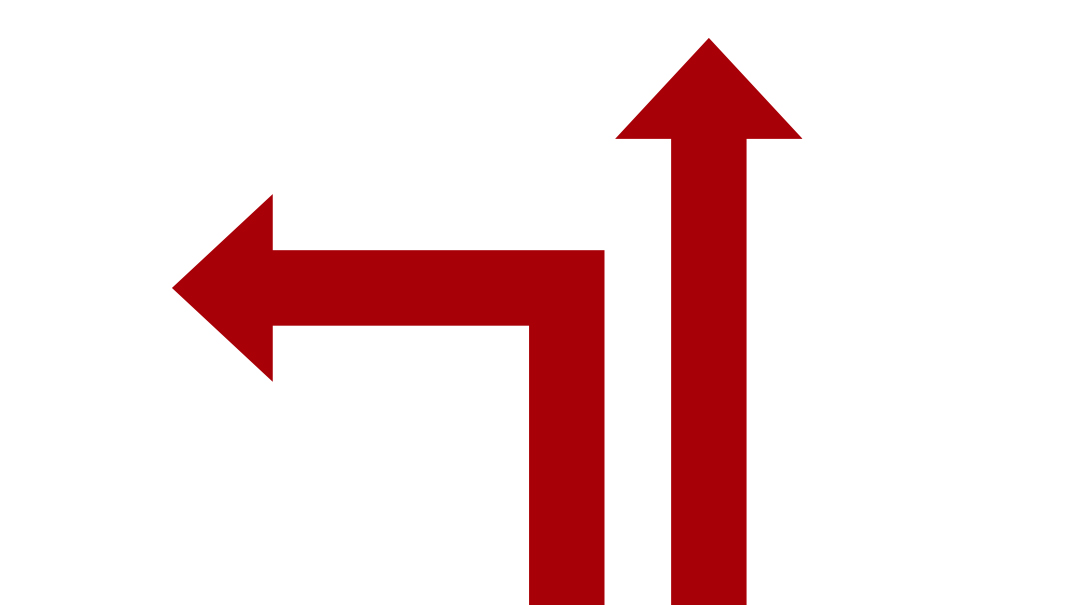 Biden's town hall event in Milwaukee last week provided three major headlines. The progressive wing of the Democratic Party didn't like any of them.
When asked how he would fight crime, Biden replied simply: "By, number one, not defunding the police." This is a clear rejection of the progressive mantra over the summer, which Biden's people feared would harm his campaign.
The second headline was more significant, and related to student loan debt forgiveness of up to $50,000 per student. A large wing of the party, including Bernie Sanders and Elizabeth Warren, supports this. Biden made clear that he doesn't. He's willing to examine partial loan forgiveness, especially for community colleges — but not for those who went to expensive private universities. This awakened the ire of Warren and others in the party who called on him to go for it. They forgot one thing: that was Sanders' campaign agenda, not Biden's.
Third, and most intriguing, was his statement about the minimum wage. Rep. Alexandria Ocasio-Cortez (widely known as AOC) and Senator Chuck Schumer — politicians on opposite wings of the Democratic Party, agreed to draw up legislation to raise the federal minimum wage to $15 an hour. This would more than double the current minimum wage of $7.25. In some states there's no minimum wage at all, and in Georgia, for instance, it's just $5.15.

Biden needs to juggle a number of different concerns here. On the one hand there's a broad coalition in his party for raising the minimum wage, as well as a natural political instinct to secure his legacy with a historic breakthrough. On the other hand, there's the small business owners who simply can't pay such a rate. Then again, there's the fact Congress hasn't raised the minimum wage since 2009. Even without the effects of inflation, $7 an hour isn't enough for anyone to support himself. Biden is probably only here for one term, so he would like to go for quick, ambitious reforms early on. Still, raising the minimum wage to $15 looks like a step too far for the moment.
At the Milwaukee event, Biden replied that he would consider a gradual increase in the minimum wage over several years. His side didn't appreciate that statement. AOC said the current unanimity for the measure in the Democratic Party is a chance not to be missed.
Democrats hoped to include the proposal in the Covid relief bill expected to be approved soon in Congress. But Biden understands this is a huge political risk. He wants the aid package to pass with bipartisan support, and raising the minimum wage is an explosive issue. Trying to tie up a $1.9 trillion aid package with minimum wage reform could be a tough sell. Politico reported that in a private conversation with governors, the president said he understood that the minimum wage hike would not happen as part of the upcoming stimulus bill.
Even according to Schumer's bill, the increase won't happen overnight. The minimum wage will go up by $1 to $1.5 each year, capping at $15 in 2025. Opponents of the measure argue that it will bankrupt small businesses, which means more people will actually lose their jobs than see their salaries increase as a result of the measure. An independent analysis by the Congressional Budget Office found that gradually raising the minimum the wage over four years would lead to 1.4 million lost jobs. At the same time, the report found that the measure would also lift 900,000 people out of poverty.
Meanwhile, Republicans are also indicating that they understand where the winds of public opinion are blowing. Mitt Romney and Tom Cotton announced that they will introduce legislation to gradually raise the minimum wage in tandem with a measure to crack down on businesses employing illegal immigrants. But at this point, it's unclear just how high a minimum wage the two will agree to.
Biden is still trying to balance between everyone, but the progressives are losing patience and pushing for more decisive measures, out of fear that nothing will come of the proposal once again.
(Originally featured in Mishpacha, Issue 850)
Oops! We could not locate your form.
>