| Game On! |
Attracted to Magnets
| February 8, 2022
Think beyond your fridge. Many doors, dishwashers, or other household items have a large magnetic surface
With no Yamim Tovim on the horizon for a while, this month is a great time to pick a fun crafting theme and run with it. I chose magnets, because they're easy to come by, and what you create with them can be enjoyed again and again. Think beyond your fridge. Many doors, dishwashers, or other household items have a large magnetic surface, perfect for experimenting with magnets.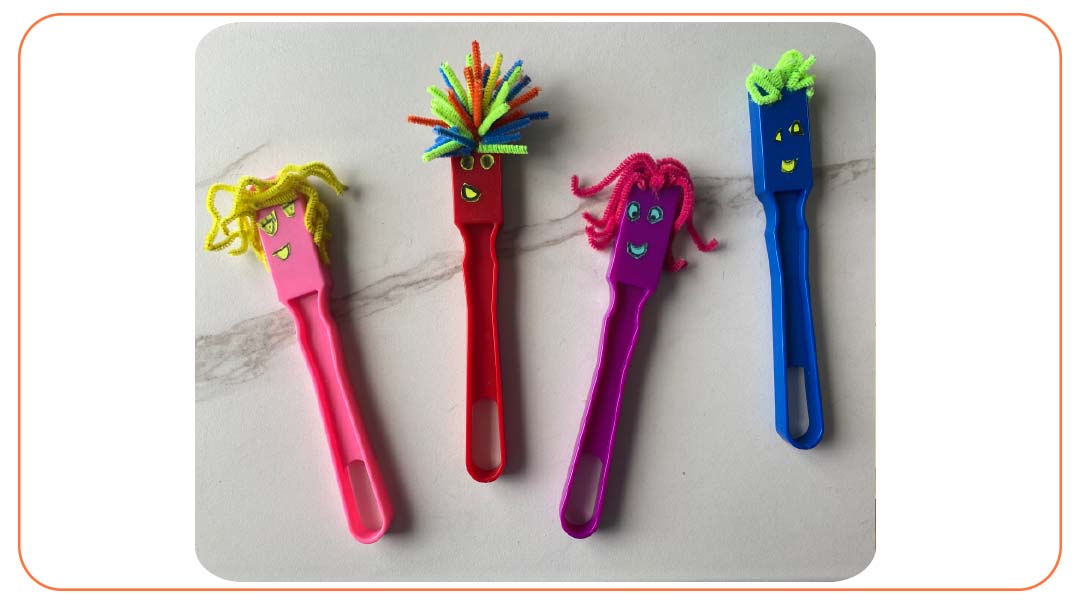 Magnet-Heads
This craft is amazing for all ages, and really keeps them busy for a while cutting, shaping, and placing the pipe cleaners.
You'll need:
Magnetic wands
Magnetic add-ons, such as pipe cleaners
Sticky notes for eyes and mouth
I cut pipe cleaners to create the hair here, but you can use anything metal and magnetic. My kids had fun bending the hair into different shapes to create a hairstyle. Some other ideas for the hair: paper clips, a thin chain, and detached staples.
I bought a package of Learning Resources Magnetic Wands magnetic wands on Amazon ($16.99 for six), but they can be purchased in stores like Target, Walmart, and Michaels.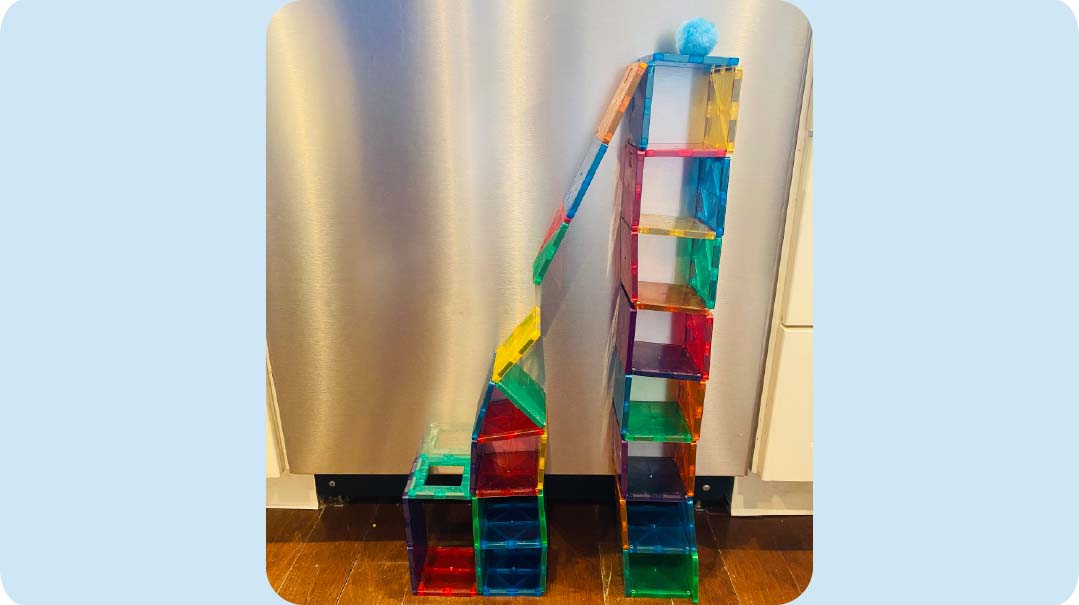 Magna-Tile Ball Drop
This activity uses the most universally enjoyed toy from the last decade… Magna-tiles.
You'll need:
Magna-tiles
Pompom or small ball
Arrange the Magna-tiles in a way that gives it a strong base on the floor. If not, your Magna-tiles will slide down the fridge. Depending on the age of the child, you can create pretty or intricate designs. I did this one with my three-year-old, and he was ecstatic to arrange the slide in a way that gets the little pompom through the hole.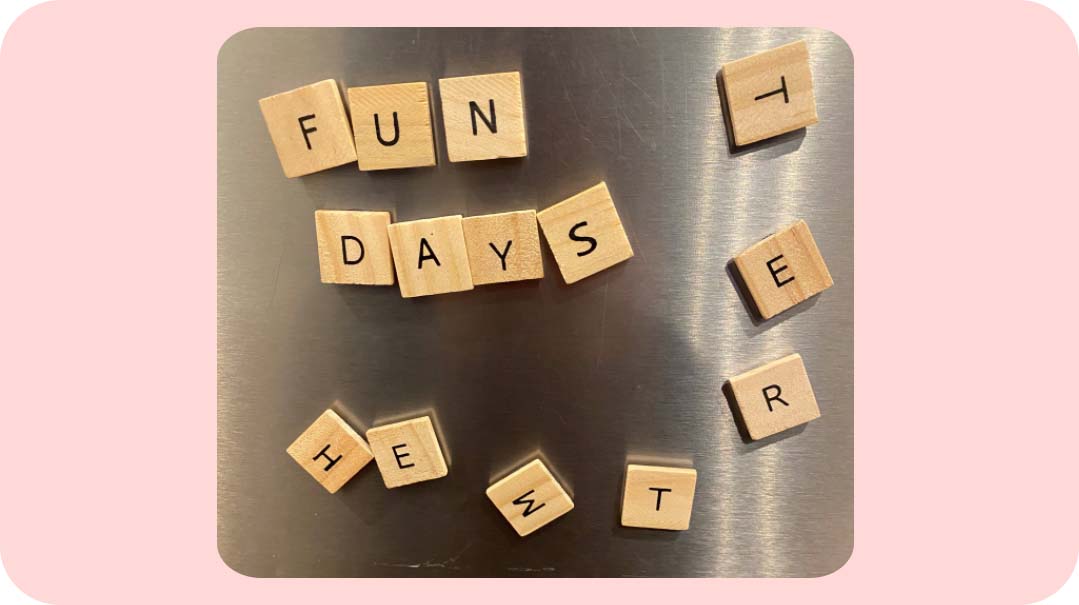 Magna-Grams
The game Bananagrams is an award-winning success for a reason. Instead of just adding magnets to the back of an actual game (which you should absolutely do if you're missing enough pieces to make the game defunct), I bought a package of 60 wooden letter tiles at Michaels for $6.49.
Attach adhesive magnet dots to the back, and '"write" away!
You'll need:
Wooden letter tiles
Adhesive magnet dots 0.75" in diameter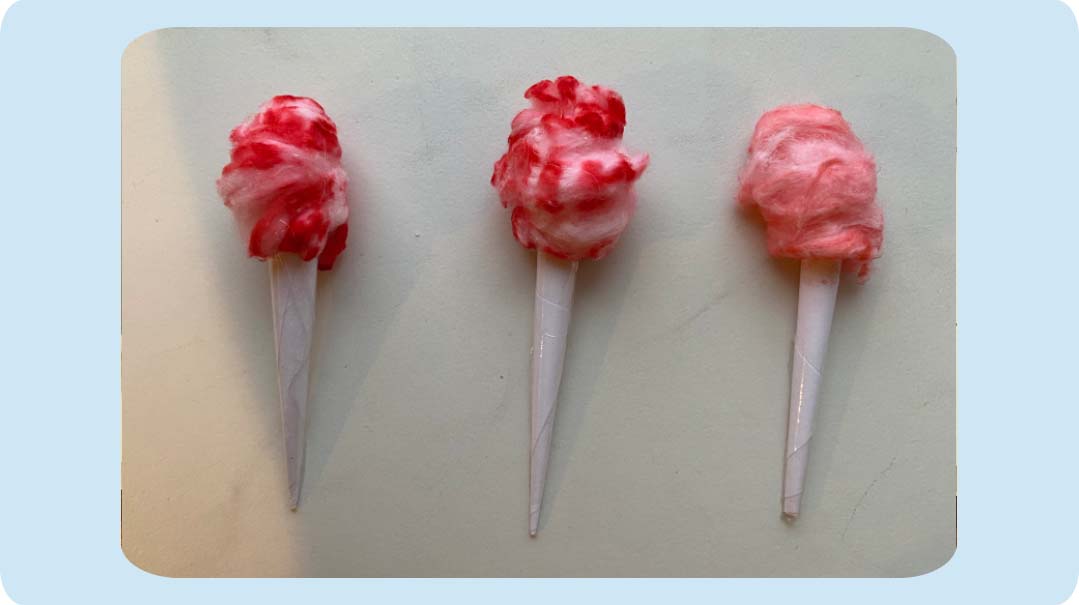 Cotton Candy Magnets
They look too cute to be true, but they are, and they're so easy and fun to make. I chose to use an extra heavy magnet here so it's a functional magnet and not just decorative, but please note: They're dangerous to leave lying around because they're so strong.
You'll need:
Cotton balls
Squares of computer paper
Red food coloring
0.25" neodymium magnets
(purchased at Michaels, 6 for $5.49)
Tape or glue stick
2-3 Tbsp. of water
Combine the water with one drop of food coloring. Too much food coloring will make it look red, not cotton-candy pink (been there, done that!).
Dip the cotton ball in the water/food coloring mixture for as little time as possible. You don't want it to get too saturated by the water. Then let it dry. I didn't want to wait for it to dry overnight, so I placed it in the oven on the lowest temp (170 °F) for about an hour.
While it's drying, make the cones. Roll up a square of computer paper until it's very tight. You can use a glue stick to seal it, but I chose to use packing tape so that it'll be waterproof and hopefully last longer. When the cotton ball is dry, stretch it a little bit to fluff it up like real cotton candy. Then place the magnet into the paper cone and use a glue gun to attach the cotton ball to the top of the cone.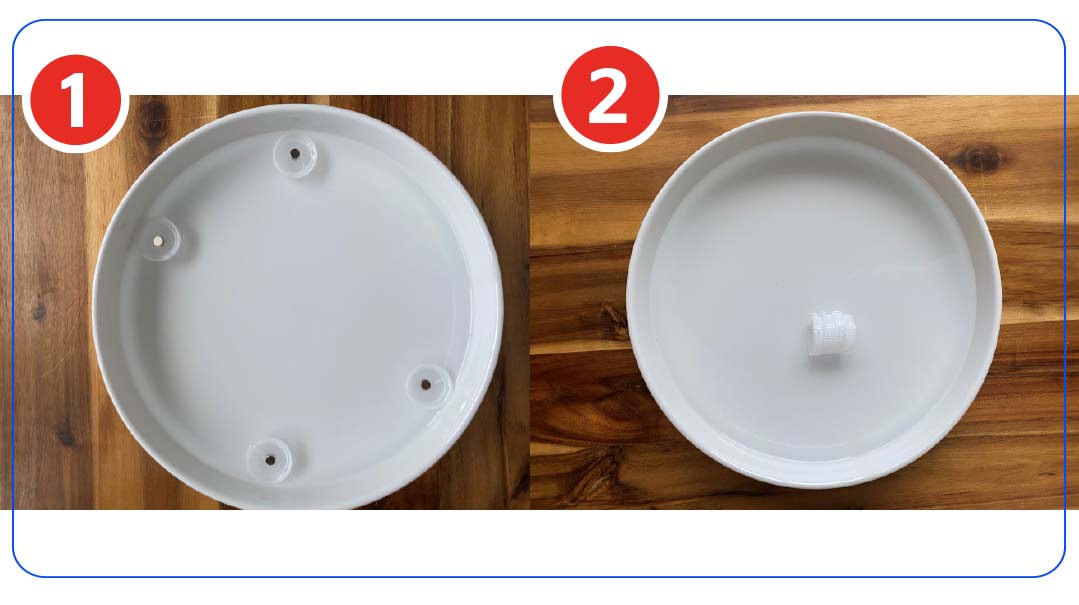 Moving Magnets
I had super strong neoprene magnets in the house from the other crafts, and I wanted to try something my son would enjoy. I researched some science experiments using them until I found this one, which doesn't require any other unusual components, and is pretty cool to watch.
You'll need:
4–6 neoprene magnets
4–6 bottle caps
Bowl or flat dish with water
Hot glue gun
Attach magnets to the inside of bottle caps using a hot glue gun. Set them in a bowl with water. (Don't use too much water, you just want the bottom surface to be covered). Watch how the magnets move around in the water based on the number of magnets placed in the bowl. If you turn one on its side, they'll all connect and turn on their sides!
(Originally featured in Family First, Issue 780)
Oops! We could not locate your form.
>