| Washington Wrap |
An Electoral Day Surprise in the Offing?
| September 11, 2019
In Israel's last election, only 69% of the country's foreign representatives bothered to vote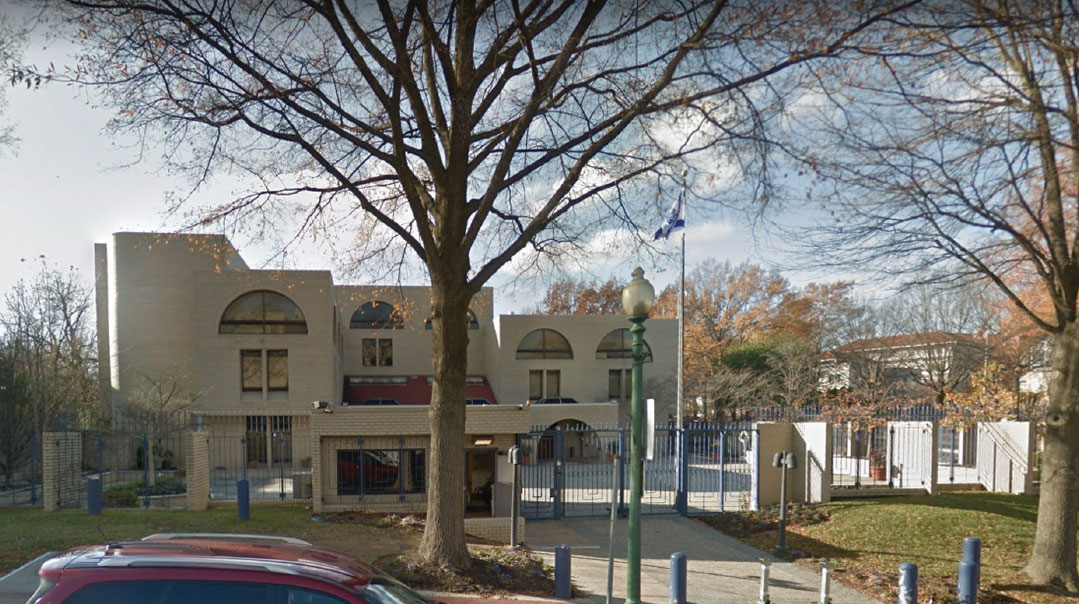 I  was overtaken by a feeling of déjà vu last Thursday as I arrived at the Israeli embassy in Washington. The ballot boxes had again opened for overseas Israeli diplomats and other Israeli representatives abroad, for the second time this year, and I was there to observe what I could observe and glean what I could glean. It seemed like the last time I was there had been just last week.
Unlike in April, the atmosphere this time was particularly quiet. Few people showed up and overall the mood was sluggish. While the line of voters extended all the way to the entrance and I had no difficulty conducting interviews just five months ago, this time it took me two hours to find people who would talk.
In fact, when the overseas polls closed at the end of the day, it became clear that only 69% of the country's foreign representatives bothered to vote. This is a decrease of 6% from April. Of course caution should be exercised in extrapolating from this to the general population, as this is a tiny sample of just a few thousand people. But still, the lack of excitement generated by the elections was palpable.
But what's more interesting, from my perspective, is the question of whom these people voted for. Since diplomatic staff are not allowed to reveal their electoral choices, I contented myself with a more general one — did you vote for the same party you voted for in April? To my surprise, three of three people I queried responded that they had chosen a different party. Of course it can't yet be said what this points to, but if this sample is in any way representative, the results may surprise us.
"Maybe people were disappointed with the outcome of the last elections, and they are trying to change their vote, hoping it will lead to a stable government," Mai Nasteger, who came to vote with her husband, told Mishpacha. "I was thrilled that I had the option to vote. It's an important day, sort of a celebration for democracy."
Asked what the differences between voting in Israel are and voting abroad, she offered that the atmosphere in America was more subdued. "But Israelis from all over the area came, so it was nice to get to know them."
(Originally featured in Mishpacha, Issue 777)
Oops! We could not locate your form.
>