| Washington Wrap |
All Eyes on the Senate
| July 8, 2020
In countdown to elections, spare a thought for the Senate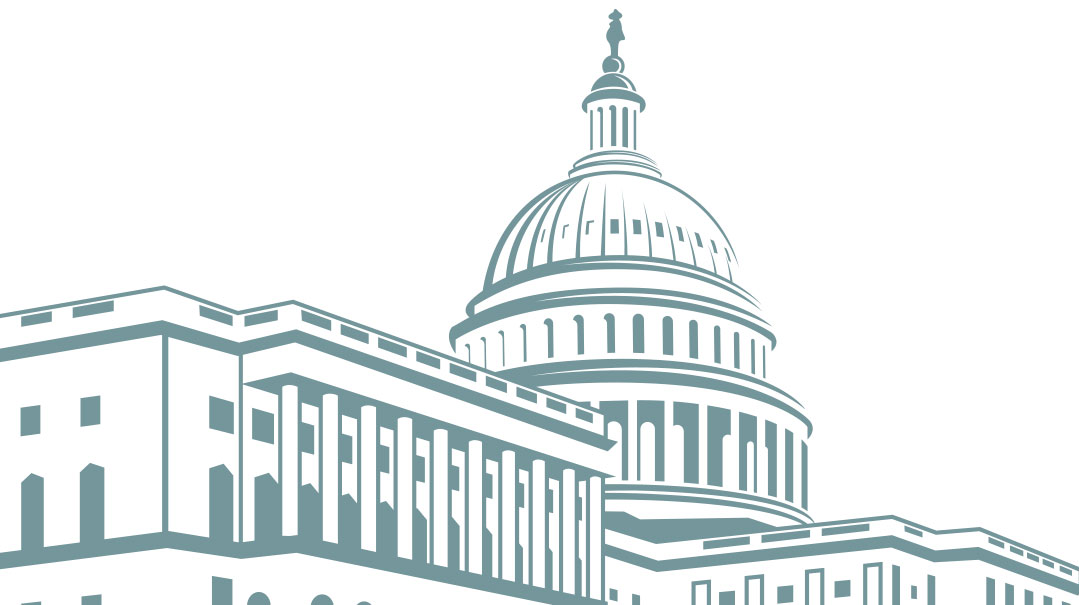 While attention is naturally focused on the presidential race between Donald Trump and Joe Biden, a question of no less importance is which party will control the Senate.
The Democrats are in a good position to keep control of the House of Representatives in November. But without a majority in the Senate, they won't have a rubber stamp on legislation. Even more important, Senate Democrats won't be able to control who is approved for the Supreme Court. So with all due respect to the office of Speaker of the House — and it is important — the more critical of the two chambers for both parties is the Senate. Given the probability that Justice Ruth Bader Ginsburg will retire in the next term —and Justices Clarence Thomas and Samuel Alito may retire even before that — the battle over the Senate could shape America for decades to come.
Democrats have the advantage this year in that Republicans are on the defensive. That is, more incumbent Republicans are defending their seats (23) than Democrats (12). Today, Republicans have a 53–47 majority. This means that Democrats need to flip at least three seats from red to blue, assuming Joe Biden is elected. If there's a 50–50 tie, the Democratic vice president will cast the deciding vote.
If Trump is reelected, Democrats will have to pick up at least four seats, because then the vice president, who is also president of the Senate, will be Mike Pence. And the task will be especially complicated if you take into account that the Democrats currently hold a seat in solidly red Alabama. In 2018, Democratic Doug Jones defeated a scandal-ridden opponent to win the seat vacated by then–attorney general Jeff Sessions. But those circumstances won't repeat themselves, and in 2020 the Republican nominee (who may be Jeff Sessions) is expected to retake the seat. So realistically, Democrats need to unseat at least four Republican incumbents, and make that five if Trump is reelected. That may be a tall order.
So who are the candidates to watch, and where are the Democrats concentrating their efforts? The key races are in Arizona, Colorado, Maine, and North Carolina.
In Arizona, Martha McSally, the Republican appointed by the governor to fill the seat of the late John McCain, is trailing Democrat Mark Kelly, a former astronaut, by ten points.
In Colorado, Cory Gardner, the incumbent Republican, has never lost a race in the state. Nor has his challenger, John Hickenlooper. One of them will have to lose this time. Hickenlooper, a former two-term governor, is leading Gardner by 11 points.
In Maine, Susan Collins, the four-term Republican senator, is in trouble against Sara Gideon, the favorite to become the Democratic nominee (the primaries have yet to be held). It's the most expensive Senate race in the history of Maine. Last weekend Gideon announced that she had raised $8 million between April and June, to just $3 million raised by Collins. The Republican senator, who drew support from Democratic voters in past races, has been burned by a series of votes in which she sided with President Trump. In total, Gideon has raised $23 million to Collins' $16 million.
In North Carolina, Thom Tillis, the incumbent Republican, is locked in a tight race with former state senator Cal Cunningham. Recent polls show Cunningham leading by up to ten points.
In addition, Democrats have their eyes on an open seat in Kansas, both seats in Georgia (which has become a swing state in this cycle), as well as on Republican Joni Ernst's seat in Iowa. Four months is an eternity in an election cycle, but if the election were held today, Democrats would win back at least four seats, putting them on the road toward control of the Senate. But if Republicans defend even one of these seats, Democrats will once again be out in the cold.
(Originally featured in Mishpacha, Issue 818)
Oops! We could not locate your form.
>