| Sound Bites |
Aliza Klagsbrun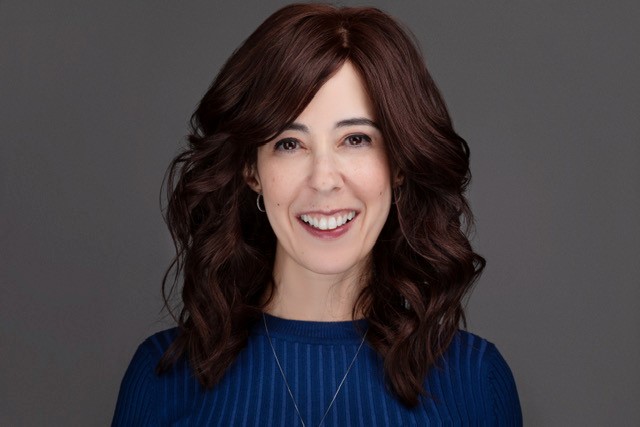 | August 5, 2020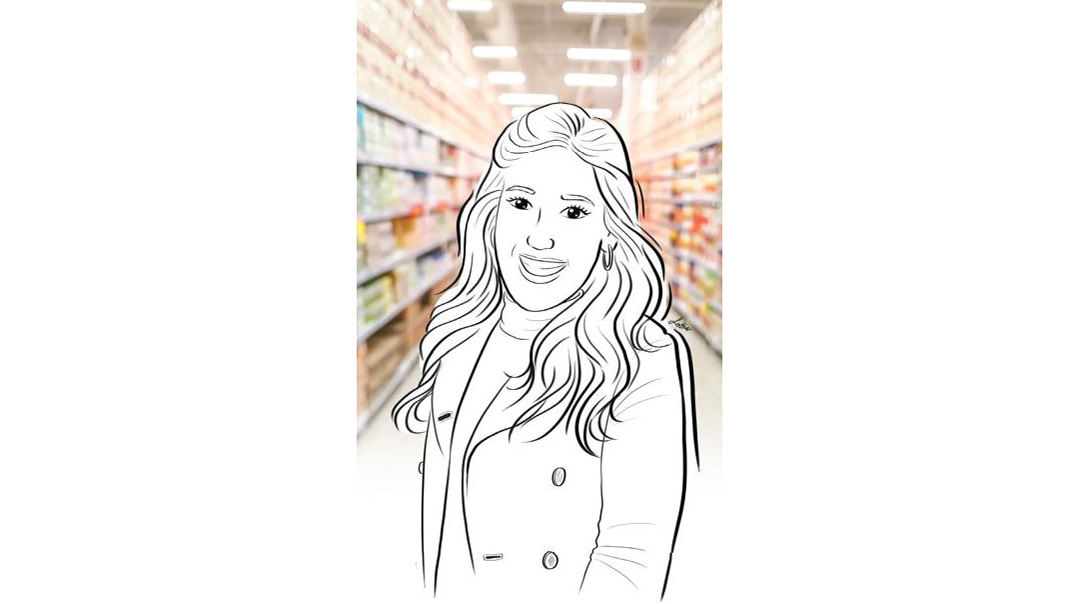 For many of us, quarantine has brought a new appreciation for the simple things in life. A visit to the grocery store isn't merely an opportunity to go out and possibly see a friend in passing, but rather a comfort that no matter what happens globally, there is food to be bought! My recent visit with Aliza Klagsbrun, assistant buyer at Gourmet Glatt, made me realize how much recognition is deserved by those who facilitate that.
It sounds pretty simple, the title assistant buyer. But what exactly does a buyer do?
A buyer in the food business is in charge of ordering whatever items the store needs to sell. You have buyers for the meat, produce, and fish departments. My department focuses on the center of the store — the groceries, meat provisions (deli and packaged meats), dairy, and frozen foods. We keep track of inventory, bring in new products, negotiate prices with companies, decide on sales and promotions, and more.
So when you were a little girl you decided, "When I grow up I want to be a buyer for Gourmet Glatt?"
Not quite. But the lingo and conversation about what happens behind the scenes in the food business are in my blood. My father has worked in the food industry for over 35 years, first as a sales manager for a Spanish food company and then at Bloom's. He brought Sabra to the national level and was also instrumental in building other brands. He's been working on the other side of the table as a buyer for the last eleven and a half years.
Growing up, I loved hearing about the trade shows like Kosherfest, the Fancy Food Show, and private label shows. And of course, we loved the swag and samples my father brought home. It's pretty cool that now I get to attend those shows with him or even be sent as the Gourmet Glatt representative.
How did you start out in Gourmet Glatt?
I started out working in data entry. I slowly began taking on more responsibilities and, when I realized how much I loved working here, I started taking business classes in college to enhance what I do. I'm probably the only frum female working as a buyer anywhere in the country.
"Private label" sounds fancy. What exactly does that mean in the industry?
Just as in other industries, there are contract manufacturers that produce the same or similar items for many brands. Your two favorite crackers might be branded by two different companies, but they're likely manufactured on the same machinery run by the same workers! It's eye-opening to realize this because two di­fferent cereals, for example, might not di­ffer in taste but could have di­fferent price points. Usually this is because of how much a company chooses to spend on advertising or marketing, or because of the volume they purchase. Expensive is not necessarily better.
Of course, there are many foods that have a proprietary formula, and it's usually kept top secret when it's made in a private label factory.
What are the food trends you're seeing today?
Items with clean ingredients and a short ingredient list with names of things you can pronounce are very big trends in the general market. Consumers are becoming more educated about what they put in their mouths. The informed consumer doesn't want to eat things that contain ingredients with names they can't identify. More and more products are going non-GMO (genetically modified) and o­ffering more transparency to the consumer.
There are lots of dairy alternatives coming out now as well, like plant-based yogurts and cheese alternatives. Nuts and pea protein are trending, and for those with nut or soy allergies, oat milk is gaining momentum.
How do you determine if it pays to meet someone with a new pitch? The very first question we ask ourselves upon seeing a new item is why?
The formula we use to determine if we'll consider trying a new product in our store is "Does the customer need it?" (Think dietary reasons and trending reasons.) It should be unique and set apart from others.
Although a product might be in the same category as others, it should have a twist. For example, a major trend is the shift from sugary drinks to flavored sparkling waters. People are going crazy over them! Everyone has an opinion about which company has the best-tasting flavors and just the right amount of bubbles at the right price, with the nicest label. All these companies are selling fizzy drinks, but each one is unique in its own way.
Beyond that, the best salesperson shows passion about their product and is well prepared with numbers and data about their items. It's definitely more pleasant to work with a company that's professional. Heimish is good for challah, but not for business protocol.
Insider's Tip: There are some items that we're constantly reordering because they literally fly off the shelf. Corn Pops, ramen cups of soup, kid-friendly yogurts, diet peach Snapple (talk about specific), Cocoa and Fruity Pebbles, and Wacky Mac.
Aliza in 60 seconds
New York roots: I was born in Brooklyn, but moved to Far Rockaway when I was 12.
Easy A+: In one of my college business classes, I had to play the role as a buyer while a classmate acted as a salesman for her product. Let's just say I didn't need to prepare anything to ace the assignment.
Up-to- date: I'm always looking for new things, and the kosher industry is definitely out there in terms of constantly creating new products. However, they're usually a few steps behind in innovation because culturally our community is comfortable with the foods we've been eating for years.
Creatures of habit: Ninety percent of what's in a customer's shopping cart is the same every week. The 10 percent difference lies in what they already have at home, whether an item is out of stock, and when they're curious to try a new item.
(Originally featured in Family Table, Issue 704)
Oops! We could not locate your form.
>