| Sound Bites |
Dr. Jonathan Herman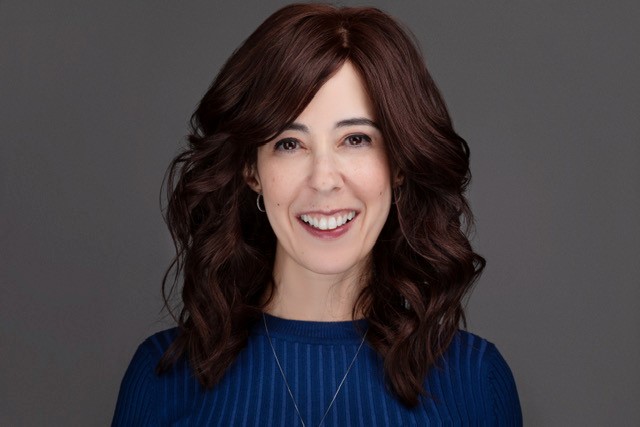 | January 31, 2023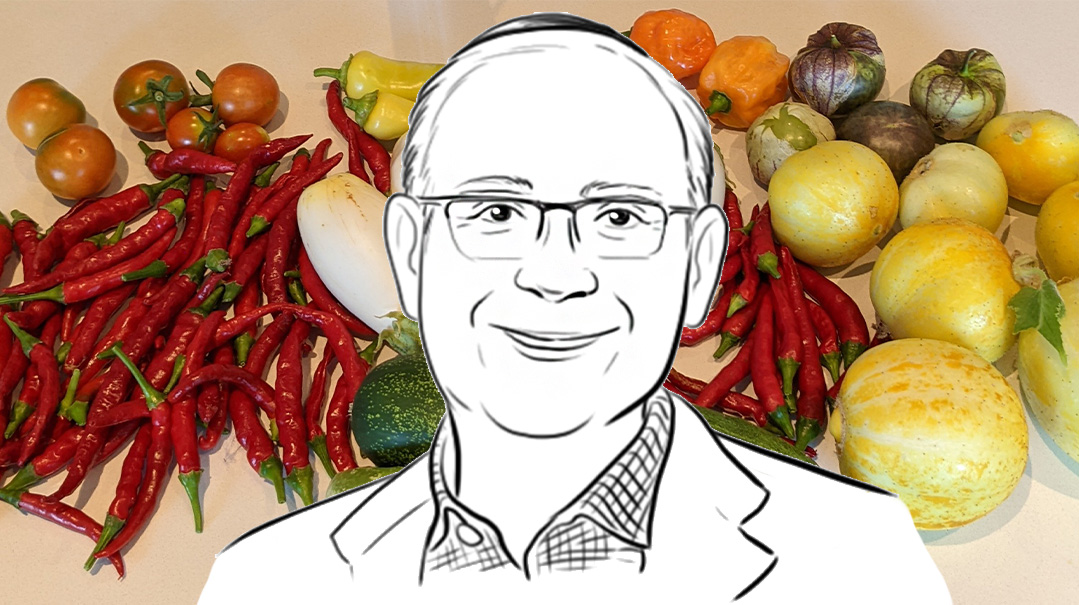 Illustration by Lea Kron
I can't think of many professions that don't require hours and hours of the day, but all the more so for a doctor who's constantly on call for his patients' births! Physician, husband, and father are expected job descriptions for this active member of Klal Yisrael. Documentary filmmaker, author, and backyard farmer are hobbies that are not only out of the box, but full-time jobs in themselves.
What better person to speak to before Tu B'Shevat than someone who doesn't just assist in growing the population of the community but also feeds them with the produce he cultivates? Meet Dr. Jonathan Herman, who takes the term "renaissance man" to another level.
What's your culinary experience?
I actually don't cook much. My mother, a"h, was an excellent cook and exposed us to all different types of food from around the world. The history of gardening, though, goes back to my father, a"h. After a hard day's work, he loved to go to the backyard, where he tended to a small vegetable patch. I guess it was a little infectious, as all five of us kids now have vegetable gardens.
So you've been doing it since you're a kid?
My big push came about during Covid. I like to say I'm a Covid farmer. When a patient came to the office at the beginning of Covid and spread Covid through the whole office, I was relegated to my bedroom, and spent some time watching videos about growing cucumbers and tomatoes. One thing led to the other, and suddenly I was becoming a novice-cum-expert on cultivating and growing.
How does your busy life as a doctor interact with this hobby?
After a long day or a long night of working, I like to go to the backyard for a few minutes and enjoy the sunset and see what changes have gone on through the day. The time I spend out there is primarily in 15-minute clips. Sometimes on a Sunday I have more time and a chance to fertilize, water, and take care of the plants. Before Shabbos is harvest time.
Have you expanded beyond the original cultivation of cucumbers and tomatoes?
I always love a challenge, and each year I try to grow something new. This year I'm growing three types of tomatoes, three types of cucumbers, and three types of squash, including butternut squash. I'm also working on cultivating between five and seven different types of peppers, from hot to hotter to hottest. I plan to grow kohlrabi, purple and romanesco cauliflower, and blue corn (and zillions of herbs), and I want to plant three different types of eggplants, including a cool white one called Casper.
I love pickling cucumbers and plan to use the tomatillo crop to make salsa verde, along with hot cherry tomatoes and gooseberries.
Have you cultivated any gardening protégés?
Every day! From the neighborhood kids who grow with me and then take home some of the harvest to my office staff, nurses in the hospital, and even patients who have developed an interest in gardening. In the office, talk includes discussion on how to improve the plants and grow new things. People ask for advice and send pictures of their successes and failures. I send videos and offer hacks I've picked up on how to grow things better.
For many people, gardening offers an opportunity for calm and introspection. Have you found it helps in your busy and unpredictable days?
There's no question that it's an oasis for me. But honestly, my backyard garden has also been very helpful to my patients. My patients have used it as a safe respite when they need to come and discuss private and serious matters. Many discussions about infertility, postpartum depression, or other medical concerns are often difficult to discuss in a clinical office setting. The invitation to my garden makes the discussion easier. For me this is one of the most, if not the most, important gift of my growing.
You're not just growing plants; you're also known to grow minds. Can you tell us how that plays out in your life?
Besides having delivered an estimated over 12,000 babies since I started my practice, I've been privileged to have strong relationships with rabbanim who have tremendous knowledge about medical and halachic issues regarding women's health. Probably my greatest passion is the topic of BRCA screening. I've traveled the country speaking about hereditary breast and ovarian cancer syndrome. Many obstetrics have referred their patients to me for testing and care. Baruch Hashem, I've been able to catch malignancies early. I'm a huge proponent of genetic testing and have written articles and a book on the topic, as well as producing a documentary on it.
Delivering babies has thankfully now allowed me to also be able to help entire families thrive through generations. It's a privilege I don't take for granted.
Tip
Growing vegetables from seed to table is rewarding. Save your vegetable seeds and plant them in the spring for a summer harvest.
Dr. Herman in 60 seconds
Grew up in Lawrence, New York. Besides Israel and medical school, I've lived here my whole life.
Graduated from South Shore.
Teamwork: My wife doesn't garden with me, but she enjoys the produce that comes into the house. We pickle the cucumbers, and she loves to infuse olive oils with the herbs I grow.
Less successful veggies: Fennel would be one, even though I harvested a lot of it. And I wasn't a fan of the purple celery. It was too stringy.
A vital partnership: I give shiurim with Rabbi Elan Segelman regarding pregnancy and halachah. I also enjoy performing brissim for special families and special situations.
Early to rise: I delivered the first baby born on Long Island this past January 1, at 12:07 a.m.
(Originally featured in Family Table, Issue 829)
Oops! We could not locate your form.
>