| Family Room |
Accessorize: The Art Issue
| August 17, 2021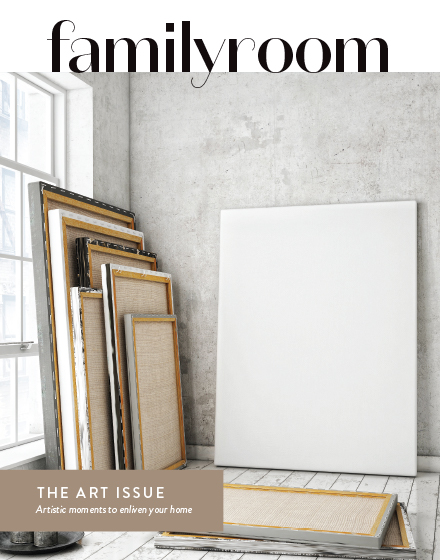 My husband is not the easiest person to buy gifts for. He's just not really into "things." I've gone down the road of experiences: trips, mini trips, food experiences — they're nice. I recommend them. But really, he's simply not interested in things. He'd prefer to read about the hike-that-ends-with-your-favorite-meal than experience it.
About nine years ago (although he claims at least fifteen), my husband began learning and reading about the Lubavitcher Rebbe. By this I mean, he only read about the Lubavitcher Rebbe. I fondly joked about his single-minded interest and allowed the stories to inspire me through osmosis.
It's been years of gifting, and I'd like to redact my previous description: my husband is the easiest person to buy gifts for. I've found old photos of the Rebbe, had them restored, aged again, restored, framed, gifted, and hung. For one particular milestone gift, I had a local artist paint his favorite photo of the Rebbe. I keep finding different art pieces that mean something to him. It's possible I'm a one-trick pony, but to me it feels like I've found a win.
I see art as little oases of personality. Whimsical, meaningful, ironic, nostalgic; an heirloom piece or a fantastical piece, a luxury item or framed arts-and-crafts — art can be anything, and I think part of why it speaks to me is its inability to follow rules. Art feels like little snapshots of life; of a homeowner's interests and personal style on a wall, family photos intermingled with crayon art: just how I like it.
Don't tell my husband he's getting pieces of art that pay homage to the Rebbe forevermore. Let's let him find out himself… in a decade or two.
Rivki
Editor, Family Room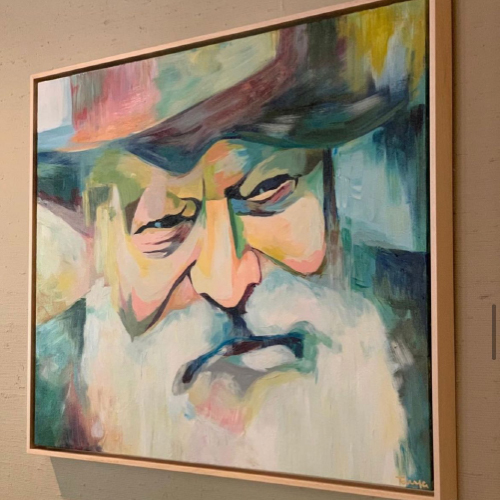 Commissioned art by Tanya Zbili
Tanyazbiliart.com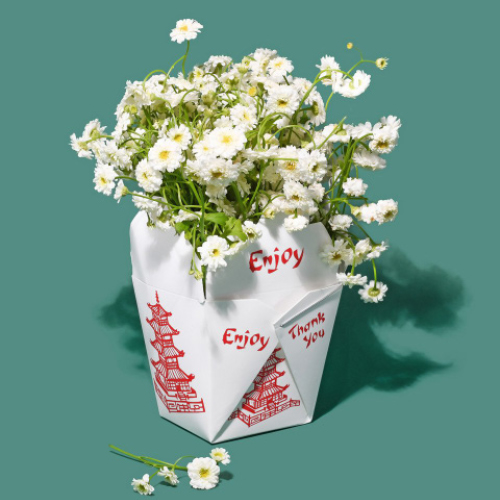 This piece of art exemplifies the way I feel about decor: nothing should be taken too seriously.
TAKEOUT FLORALS
$275 (10.8" x 13.5"),
artstar.com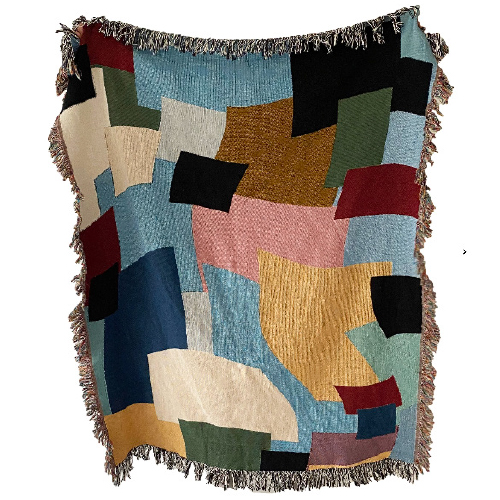 I like to view art in unconventional ways, more than just a rectangle in a frame on a wall. This woven throw fits right into that category, but it would also be fabulous hung on the wall as a tapestry.
Patchwork
$139, clrclr.com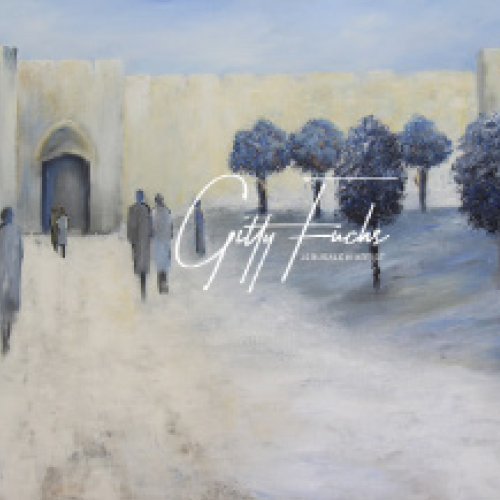 There is a wistfulness felt in this painting, and it speaks to me.
Walking the wall
Price upon request
(51" x 31"), gittyfuchs.com
(Originally featured in Family Room, Issue 019)
Oops! We could not locate your form.
>