| Kitchen Encounters |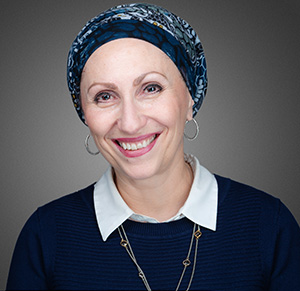 | May 27, 2020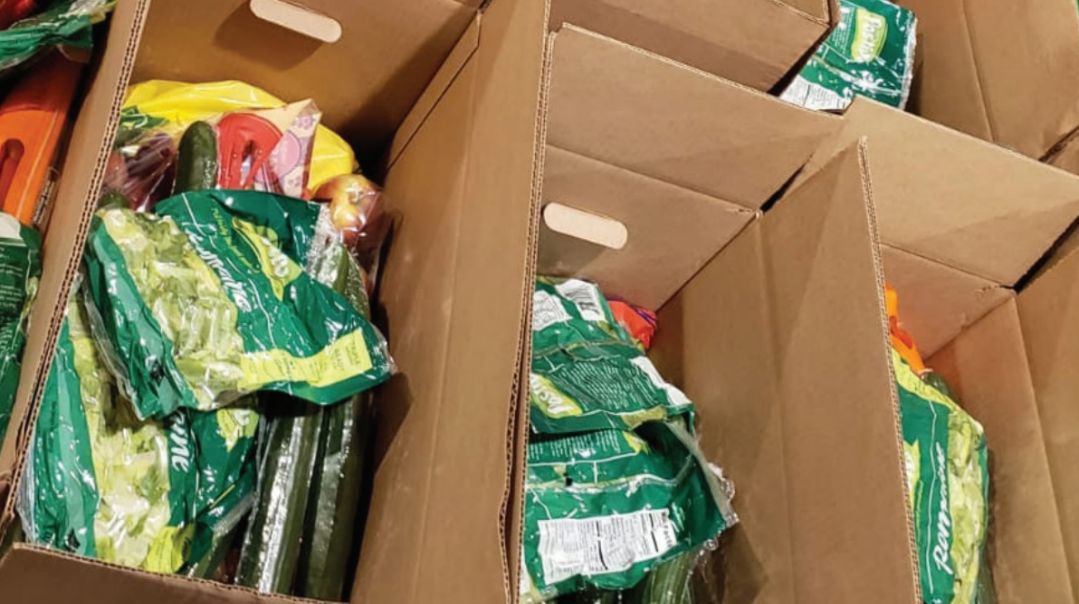 It was a week before Pesach in the Five Towns, and people were finishing their Yom Tov shopping or ordering food for delivery, doing their best to respect social distancing. But what would be after Pesach?
The wise man looks into the future, anticipating what might be. Yaakov Lopiansky's thoughts turned to what would happen right after Pesach during the mad rush to restock Cheerios and flour. This year would be especially hectic, since Pesach was ending Thursday night and people had one short day to change over their kitchens and prepare a chometzdig Shabbos. How would stores handle it safely? Neither option — stores crowded with jostling customers or lines of people snaking down the block waiting for a turn — seemed safe or practical.
Nor could deliveries be an option for everyone, since the stores simply lacked the manpower to pack and deliver boxes for every household. There had to be a better way, a way to simplify grocery shopping so that crowds, lines, and deliveries could be bypassed and everyone's safety ensured.
From Planning to Execution
Yaakov reached out to his friend Elie Schwab, a local real estate attorney who's better known in frum circles as the composer of songs for such musical talents as Mordechai Shapiro ("Schar Mitzvah"), Benny Friedman ("Maasim Tovim"), Simcha Leiner ("Rise Up"), Beri Weber ("Yachad"), and mostly recently, Yumi Lowy ("Mi Shebeirach Lacholim"). Elie and Yaakov gathered a small group of friends from their shul, Kehilas Bais Yisroel in Far Rockaway, and put their heads together.
Here's what they came up with: Instead of letting people expect their stores to deliver orders, they'd place the onus on families to pick up boxes of food from a central location. But they would also simplify the process of packing boxes for the stores by creating standardized boxes in six different categories. "We drew up a list of staple items for produce, dairy, meat and chicken, kid supplies, pantry staples, and bakery," Elie Schwab explains. "Each family could order boxes in the quantities they needed."
They presented the idea to their rav, Rabbi Elysha Sandler, who in turn brought it up with the other community rabbanim he confers with every couple of days about the COVID-19 crisis. "They all supported it," Elie says. Rabbi Eytan Feiner from the White Shul was so enthusiastic, he offered his parking lot as the pickup site as well as use of the shul's refrigerators and freezers. Achiezer, Rabbis Yaakov and Baruch Bender, and others endorsed the cause.

Now Yaakov, Elie, and the others had to find a local supermarket willing to work with them. "We reached out to all the big grocery stores," Elie says. "They were all so overwhelmed, no one seemed interested at first. But finally we got to the right people at Gourmet Glatt, and not only did they get on board, they sold us food at prices substantially below their usual prices. They were incredibly diligent in finding everything we needed.
"No one made a profit! The store sold to us, and people ordered and paid online. We got donations, and if there was any money left over, it went back to the community to fund food for the needy."
With Gourmet Glatt on board, and one-hundred-plus grocery items identified, a few last details needed to be settled. The project became a joint shul effort: An accountant offered to keep track of the books, the owner of a credit card processing company came forward to process credit card orders, and a customer service specialist took charge of incoming questions, and a humble talmid chacham served as liaison to community rabbis, funneling halachah questions to them.
Yaakov says he can't count the number of people who deserve credit: "Each vendor we worked with went above and beyond to get an enormous amount of products on short notice; volunteers worked through the nights, including the night of bedikas chometz, to package boxes; a website developer created a beautiful website overnight, and donors literally fought with each other over who should have the zechus to give more."
Howie Klagsburn, the head of Gourmet Glatt purchasing, went above and beyond to extend credit and source products, telling Yaakov simply, "I daven to Hashem every morning for one thing — please let me feed Your kinderlach."
The Market in Action
With the details now in place, it was time to get the word out. By Chol Hamoed a website was up, 5TMarket.com, advertising itself as the Five Towns Covid Market. Within a day and a half, 3,400 boxes were ordered by some 800 families. Most people ordered during Pesach, meaning they ordered chometz products during the holiday, but the software was designed in such a way that no transactions were processed until after Pesach was over.
Friday, the day after Pesach, the cars began lining up outside the White Shul as people came to pick up their boxes. "We reached families from all across the spectrum, religiously and economically," Elie says. "We had chassidim and modern Orthodox families; there were Range Rovers pulling up behind 20-year-old Honda Civics. But this wasn't a chesed project — COVID doesn't discriminate between rich and poor. This was a way to keep people safe."
The customers pulled up with order numbers on their windshields. Based on the order, they were issued colored magnets to indicate how many of each box they needed (for example, three red magnets meant three meat boxes, two blue magnets for two dairy boxes, a green one for produce). There were piles of each type of box ten feet from each other, so cars would advance one by one down the row. Most people wore masks and gloves, even though they kept their windows rolled up. Masked and gloved volunteers and workers placed boxes directly into the trunks of each car.
"The NYPD showed up to make sure we were carrying this out in compliance with regulations," Elie reports. "In the end they were very impressed and moved to see the way our community organized to make sure people got their food in a safe, smooth manner."
Beyond Pesach
COVID-19 has challenged us not just with illness, but also with economic stress. So many people have been furloughed, fired, or had to close their businesses. The second week after Pesach, as the Five Towns Covid Market continued its operations, Elie and his friends realized that many families couldn't afford to pay for food out of pocket. They'd set up the system so fast, they hadn't built in a means of accepting vouchers, food stamps, and gift cards. They decided to add a new feature to the system, one they called "Helping Neighbors."
"This lets users choose their own prices," Elie explains. "We made three categories: standard price, subsidized price, or a 'help others' price. People chose in the privacy of their own homes, and the response was very positive." Some 60 percent of customers chose standard prices, close to 25 percent opted to help others, and about 15 percent chose the subsidized prices.
Elie notes that research has shown that when you give customers the option to choose the price they're willing to pay — for example, letting Uber riders pay a price they think is fair — they tend to pay a bit more than market value. People feel better when they have control over pricing, and don't want to look stingy or ungrateful. As he discovered, when offered a choice of pricing, many will choose to help others.
A month past Pesach, the Five Towns Covid Market was approached by the JCC of Rockaway Peninsula, which was impressed by its system and decided it would be a great way to get food to people in need. The JCC-RP, which has outside sources of funding, teamed up with the market to offer an option to allow families in need to submit applications for a 50 percent discount on grocery boxes. as well as a number of free staple items. As we go to print, the 5T Market has just rolled out a new phase, allowing customers to place customized orders from over 250 grocery items through the local KolSave supermarket. The site now also allows people to "Adopt a Family," so local community members can be paired together anonymously to ease the financial burden of grocery shopping.
You might think that with Pesach behind us and COVID-19 cases leveling off, the Five Towns Covid Market's services will eventually outlive its usefulness. But now it looks like it will remain vital as a means of helping families in need, even after this crisis is behind us. The way Elie and Yaakov keep coming up with new ideas, who knows what form the market will take next?
"Each week we think things will slack off," says Elie, who says he's sleeping less than ever. "Then a new idea comes in… and we're back to working crazy hours again."
Yaakov was bowled over by the way so many people came forward to help during a difficult time. "I personally feel that I met all the lamed vavniks all in the Five Towns," he says. "I don't know what's left for everywhere else."
More Corona Chesed
The Jewish people have been compared to olives: When squeezed, they bring forth gold. The COVID-19 crisis has been no different. Many members of our community have stepped forth to see how they can help.
On March 29, Five Towns resident Gabriel Boxer — aka The Kosher Guru — received a frantic WhatsApp message from a friend. "My doctor at Mercy South Nassau Hospital is so overwhelmed, he hasn't eaten all day!" he said. Gabriel ran right away to a pizza store and sent food to the hospital. "I haven't stopped since!" he says.
He didn't limit himself to hospital staff; he began sending to EMS, NYFD, and NYPD staff as well. Starting with one hospital, pretty soon he was sending food to just about every major New York area hospital. When he heard there were army personnel at the improvised medical facility at the Javitz Center who needed kosher food, he took it upon himself to bring shemurah matzoh, grape juice, and meals. "We prepared 500 meals for them, plus 3,400 bags of food similar to what you'd pack your family for a Chol Hamoed trip: pop-top tuna cans, snacks, and pastries donated by Elegant Desserts and Gourmet Glatt."
He paid for some it out of pocket, but as it grew, he began getting money from donors, sponsors, and corporations. "I'm not a fundraiser," he admits. "I didn't have to solicit; people approached me."
When Yussi Weisz of Snaps Kosher in Lakewood heard about the stress and overtime hours among health care workers, he decided to do his part. He started sending free meals to staff at several nearby medical centers. "They loved it!" he says. "Our pastrami sandwiches were the biggest favorite, but we send everything from tuna sandwiches to plated meals with a main dish and sides."
Bikur Cholim of Lakewood connects Snaps Kosher with volunteer bochurim who deliver the food to workers in need of kosher meals. Weisz began by paying for everything out of pocket, but the initiative grew to a scale that was hard to absorb financially. Now he's been accepting donations and recruiting sponsors.
A similar initiative was begun by Crown Heights-based photographer Chana Blumes, who learned firsthand how hard things are for hospital staff when her father-in-law became sick with COVID-19 and spent three weeks in NYU Langone Hospital. Grateful for the care he received, she took it upon herself to send food to hospital staff. She never imagined that this small token of gratitude would soon turn into a full-time project.
Encouraged by the positive response from the nurses, Chana took to social media to share what she was doing and why. The response was immediate and overwhelming. "People started sending donations," she says, and soon she was sending snacks and drinks like iced coffees to three hundred hospital staff members in over two daily deliveries (for the day and night shifts).
In addition to the hundreds of daily packages, Chana sends an average of 40 kosher meals a day to Jewish doctors and nurses at the hospital. "I'm spending about a thousand dollars a day, raised entirely through donations," she says. "It became a full-time job!"
While her father-in-law made a complete recovery, baruch Hashem, Chana's campaign continues to have an impact. The constant messages from nurses thanking her for the support keep her going as she juggles an energetic 19-month-old and running her photography business (her other full-time job). While other New Yorkers are saluting health care workers by clapping and cheering every night at 7:00, you can find Chana on her phone throughout the day and night, saluting our tireless healthcare heroes by making orders, arranging deliveries, and thanking donors.
(Originally featured in Family Table, Issue 694)
Oops! We could not locate your form.
>