| Branding Together |
Stage 5: Pulling It All Together
| September 9, 2021
"To stand out, you need to step back and come up with a brand story that consumers will want to stop and listen to"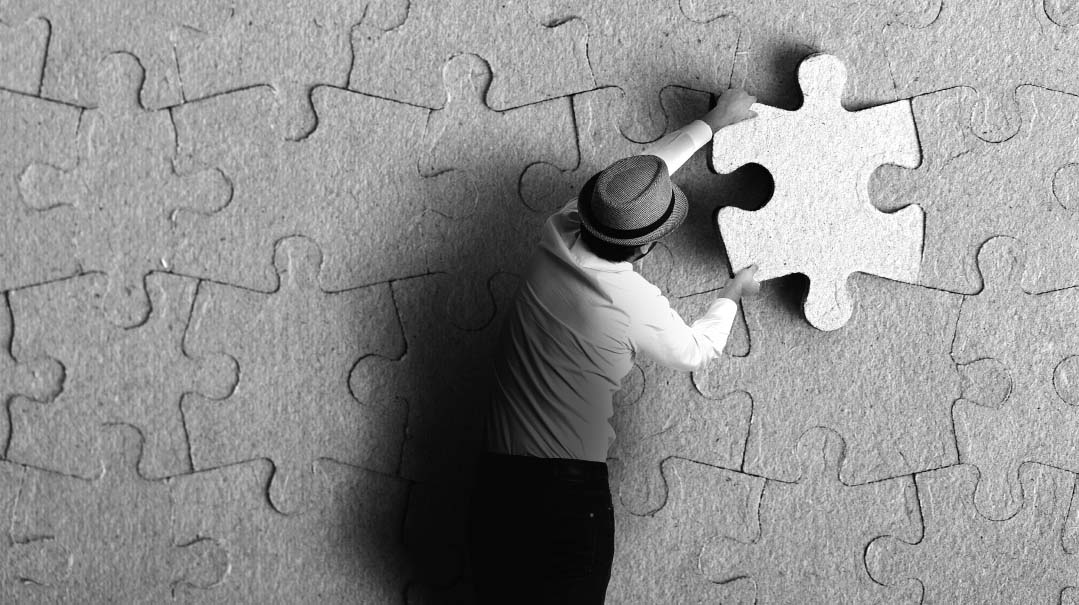 The Anelis Group's creatives were a perfect match for Calmin' Ground, and it was rewarding to see how things were starting to come together. Having evolved from mood boards through photo shoots and more, Calmin' Ground was inching its way closer and closer to an exciting new reality, one that couldn't come fast enough for the Lowensteins.
Stage 5: Content Creation Featuring The Anelis Group
With the components for Calmin' Ground coming together smoothly, it was time to move on to the next phase of the project — putting together the many pieces of the puzzle in the best way possible. Taking the reins firmly in hand, The Anelis Group helped the Lowensteins blaze a trail by creating messaging that would work across a variety of platforms and would tell Calmin' Ground's story in a unique and creative way through words, pictures, and video.
What's the Story?
While some Anelis Group clients just want a 45-minute brand marketing audit and walk away with some quick tips to help grow their businesses, others come seeking campaigns to make them stand out from the crowd. As the Anelis Group's creative director, Elisheva Perlman oversees each campaign every step of the way, and once the creative foundation has been laid, many important decisions need to be made as the project moves on to the content creation stage.
"Content creation is how you tell a story in simple form," notes Elisheva. "Once you figure out your target market and what you want to tell them, you need to figure out what kind of message, language, photos, videos, and ads will connect with that audience. After that, you need to adapt that content to fit the media being used. Oftentimes, the language you use for print ads isn't what is needed for social media. Similarly, a photo that works on a website won't necessarily work on a digital banner."
One of the most difficult parts of creating a brand story? Getting a client to settle on a single well-defined message. Often, clients want to piggyback multiple ideas onto a campaign, and Elisheva and her team encourage them tighten their focus, an effort that is surprisingly challenging.
"We push them to say no, explaining that less is more," says Elisheva.
A big believer in emotion, Elisheva often turns to humor, inspiration, motivation, and education to spark a concept that will pop, although it is crucial to remember that even a "wow" idea is wasted if it doesn't help achieve a client's goals. While the formula requires plenty of work, lengthy meetings, and thought-provoking questions, the Anelis Group's team goes all out to make sure that every campaign shines.
"There are a lot of companies out there who do phenomenal work, and each one has a specific area of focus," says Elisheva. "Many times, I will refer clients to another company that I feel will do a better job in creating their campaign. Just recently, a company came our way looking to create packaging for a food product. I knew the biggest help the Anelis Group could give that specific product would be as a consultant. I referred them to an excellent firm that was well-suited to execute their vision for the branding and packaging, and we stayed on the project in the capacity of consultant."
Companies looking to grow should appreciate that there are two approaches to marketing. One involves branding — getting a company's name out there, positioning it to the public so people know the company exists, without setting an actual sales objective. The other approach focuses specifically on sales by implementing strategies to bring in traffic and hard numbers immediately. Elisheva emphasizes the importance of that distinction when a company is creating a marketing plan, adding that, ironically, many companies don't realize that investing in a proper brand awareness campaign often boosts sales.
Elisheva doesn't hesitate when asked where her passion lies — coming up with out-of-the-box ideas is her sweet spot. She loves being able to bend a client's marketing needs backward, thinking of ways to deliver their message in a way that counteracts the noise emanating from billboards, ads, and social media.
"In order to stand out, you need to step back and come up with a brand story that consumers will want to stop and listen to," counsels Elisheva. "My advice to companies is to deliver a message that will make your target market connect emotionally, which can even include humor. Once you have that connection, you have an open mic to say everything else."
On the Campaign Trail
A recent Anelis Group campaign featured a Lakewood furniture store with a patented line of stain-resistant dining room chairs and sofas, available in multiple fabrics and colors. Rather than focusing on their inviting showroom, their helpful customer service, or even their extended palette of hues, Elisheva honed in on the line's mess-free aspect. Playing off the popular nursery rhyme, the campaign features five little monkeys jumping on a couch.
"Each scene was something that would make a mother panic — one involved a kid eating ice cream on the couch, another wearing muddy boots, and yet another spilling grape juice on the furniture," recalls Elisheva. "We created an awareness for them that was all about showing that when it comes to kid-friendly furniture, they own that space."
While in most cases Elisheva finds that clients have a difficult time drilling down on their business model to identify to the specific niche that sets them apart, in the case of Calmin' Ground, it was actually the opposite.
"They have animals, a zoo, after-school activities, and a Sunday program," observes Elisheva. "They have programs for teens, girls, and boys and have creative activities that are appropriate for everyone, including kids with sensory issues and those who are on the spectrum. The challenge was how do we say, 'This isn't just a petting zoo, it's also an escape, a sensory experience, something unique and different' — but without attaching any kind of stigma?"
Instead, Elisheva focused on concepts that were universally appealing — the earth, the animals, and the sense of calm that seem to cloak every inch of the Lowensteins' property. Avi Webb's Calmin' Ground name reflected those ideas, with the "sensory-friendly farm for everyone" tagline a concept that would resonate with the Lowensteins' target market — children and their parents. Once the campaign's messaging was in place, it was full speed ahead on creating the meaningful components for the marketing materials.
"You can't make a great ad without great photos, you can't make a website without a great video, and you can't build a brand without a logo," observes Elisheva. "All of these elements together are known as content creation, which is a crucial piece in telling a brand's story and specifically what the Anelis Group loves to do."
The visuals that would tell the Calmin' Ground story were another key element, with Hudi Greenberger's sweeping photography portraying the landscaping, the farm's hush and beauty, while Dani Diamond's pictures captured the action and fun that make Calmin' Ground an inviting destination. Neurotypical children, those with Down syndrome, and children on the autism spectrum were all captured in photographs and on Gi Orman's video, driving home the point that the farm is truly a place where every person can feel a sense of calm, each in one's own way, while simultaneously drawing people together regardless of differences.
"I work with dozens of creatives who are custom picked to match each campaign based on their particular niches," explains Elisheva. "A children's portrait photographer can be extremely talented but when product shots are needed, the lifestyle photographer is the wrong choice, not because they aren't talented, but because they are the wrong choice for that particular campaign. In this case, Dani, Hudi and Gi of Big Productions absolutely nailed it, literally capturing exactly what the campaign message was."
Winnowing what Elisheva calls "a mind-blowing number of images" down to the top 50 was a grueling process that took hours, as was combing through the video footage to choose scenes that captured exactly the right vibe. The final subset of pictures and the video became the basis for Calmin' Ground's print ads, website, banners, and brochures, all of which were custom-created to appeal to the farm's target audience. A team of Anelis Group graphic artists worked their magic to combine written copy and images, making sure every component was properly sized and situated, with fonts and colors that best embodied the campaign's messaging.
After months of planning, hours of meetings, and weeks of work polishing the many pieces of the campaign to perfection, Branding Together was finally ready to take its next giant step. It was time to start introducing the world to Calmin' Ground and give everyone a taste of what life on the farm was really all about by launching the farm's brand-new website.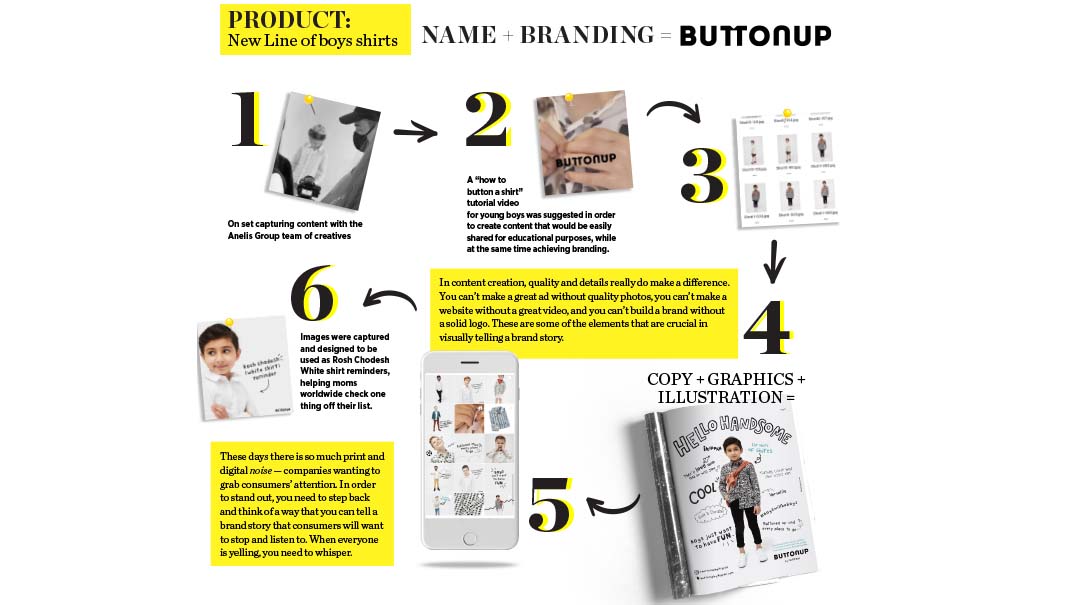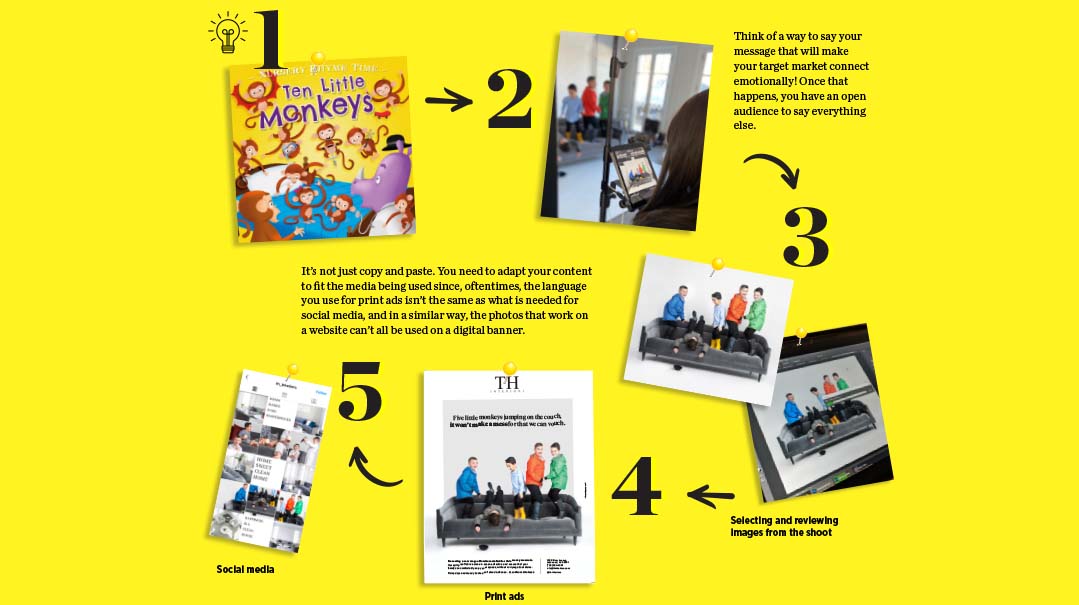 Our Take
Having seen bits and pieces of the campaign coming together as the weeks went by, the Lowensteins did a double take when they came face-to-face with the Branding Together team's fully prepared content.
"They showed us the landscaping pictures, the pictures that Dani took of the kids and the animals, and little sneak peeks here and there, but seeing it all pulled together and the actual ads was surreal," says Leah Lowenstein.
Watching the Calmin' Grounds video was another magical moment for Yossi and Leah.
"It felt like we were watching a movie, and it was unbelievable that this is ours," notes Leah. "It was definitely a pinch-me moment, and we are so excited for everyone to see it."
Being able to go with the flow is crucial in the marketing business. Sometimes you discover that your carefully laid-out plans just aren't hitting the right note. The initial 47-second video created for Calmin' Ground demonstrated that reality when the editing process revealed that a fundamental change was needed.
"We had intended to focus on the fact that Calmin' Ground is a place where one can escape the hustle and bustle of daily life and its many distractions, but when Gi and I began editing the piece, it hit me that the scenes of chaos and anxiety we had captured, in contrast to the calm of the farm, weren't the direction I wanted to go," recalls Elisheva. "The messaging needed to line up with what Avi and I had come up with earlier, that not all adventures are wild. Depicting a scene that might at first glance seem wild, like a giant horse leading a little girl, showed quite the opposite, making it clear that Calmin' Ground is a place that exudes tranquility."
Reframing the video from a slightly different angle, using the same footage, made it possible to tell the same story in a very different way.
"I picked up the phone and called Gi and said 'I know you're going to kill me, but we need to change direction,' " remembers Elisheva. "Even though all content creation starts with a mood board, and I spend a lot of time drafting ideas and a shot list, sometimes post-production takes you in a different direction."
(Originally featured in Mishpacha, Issue 877)
Oops! We could not locate your form.
>