| Best Food Forward |
Tzimmes Makeover | August 24, 2021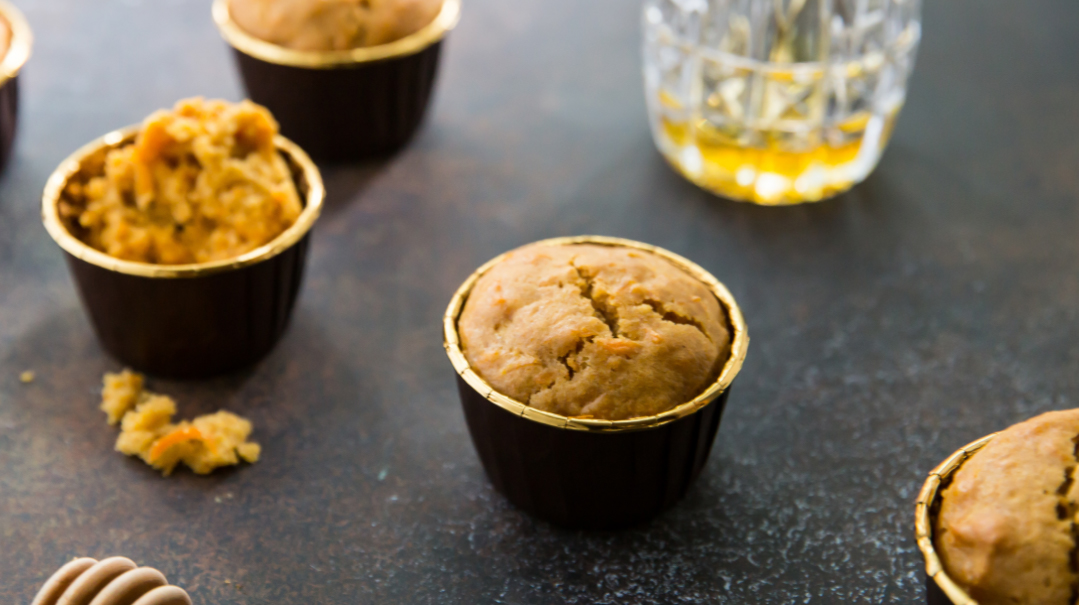 Tzimmes is the Jewish food that everyone jokes about. It's the pot that's always left over after every chag. The cloyingly sweet carrots that everyone pushes to the side of their plate. So why not incorporate traditional tzimmes ingredients into a muffin? Everyone loves cake!
Tzimmes Muffins
YIELDS 15 MUFFINS
1 cup mashed sweet potato (see note)
¾ cup honey
¼ cup brown sugar
2 eggs
½ cup canola oil
1 tsp vanilla extract
½ tsp orange zest, loosely packed
1 Tbsp fresh-squeezed orange juice
2 cups all-purpose flour
1 tsp cinnamon
½ tsp ground ginger
2 tsp baking powder
½ tsp baking soda
¼ tsp salt
1½ cups grated carrots
½ cup raisins or diced prunes (optional)
Preheat oven to 350°F (175°C). Grease muffin tins with cooking spray.
In a large bowl, combine the sweet potato, honey, brown sugar, eggs, oil, vanilla, orange zest, and juice. In a separate bowl, whisk the flour, cinnamon, ginger, baking powder, baking soda, and salt.
Add the dry ingredients to the wet ingredients and stir to incorporate. Stir in the carrots and dried fruit, if desired.
Using an ice cream scoop, fill the muffin tins with batter three-quarters of the way full. Bake for 25 minutes, or until a toothpick inserted comes out clean.
Note: To prepare the mashed sweet potato, scrub one large or two small sweet potatoes clean. Place on a baking sheet and bake at 400°F (200°C) until softened, about one hour. Scoop out the flesh and mash with a fork.
(Originally featured in Family Table, Issue 757)
Oops! We could not locate your form.
>