| Business Casual |
Tips for Managing Employees  
| May 18, 2021
What are your tips for managing employees and keeping them happy and fulfilled?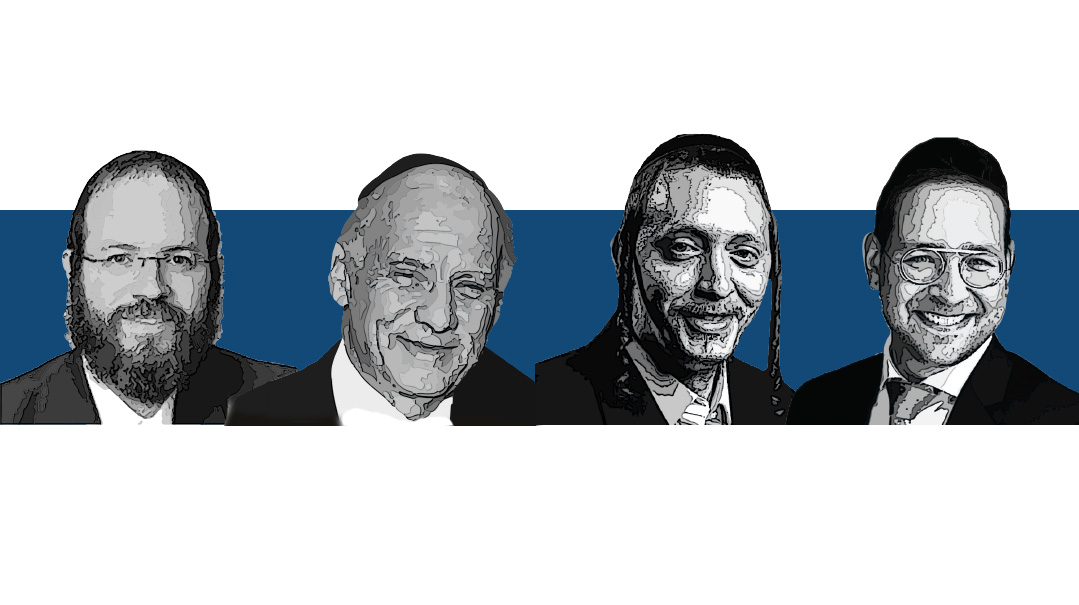 Clear Metrics
There's a line that I use when a new employee starts: "There will come a time when either you outgrow the company or when the company will outgrow you. My role is to make sure that you have a good time and get good value for as long as you are here." When someone comes on board, go through your company's core values. Explain how you operate and why that's important to the business. It also gives you the ability to hold each other accountable because they know what you expect of them. We also give new employees a description of exactly what they are responsible for. Each responsibility needs to be carried out effectively, efficiently, and excellently. Because we have a metric with those three outcomes, we can give them specific feedback.
—Meny Hoffman, CEO OF PTEX GROUP AND HOST OF THE LET'S TALK BUSINESS PODCAST
Added Value
Pay competitive salaries. Salary is important because people need to pay the bills — that's why they are working. If the company grows, make sure your employees know that you appreciate that they were part of the growth, and if you can reward them with a bonus, it can go a long way.
Share positive feedback. Whether or not we admit it, everyone needs to be told that they are doing well. It's part of our psychological profile.
Give employees a lot of leeway. People are more creative than you think they are. Let them take charge, and they will produce more than if you stand on top of them.
—Menachem Lubinsky, CEO OF LUBICOM
Make It Personal
It goes without saying that every employee needs to either be content with how much they are making, or at least feel like there is potential to reach their financial goals. But there's more to it than just the paycheck. Be complimentary, show that you notice their hard work — especially when they go above and beyond — and be sure to reward their results. Remember, people like to be recognized for their efforts.
One more tip I would add is that as much as the workplace is meant for business, getting to know your employees personally over time definitely pays off. Try to learn a little bit about their lives outside of work. Ask about their family's well-being, or wish them mazel tov on their sibling's recent marriage, or whatever is going on in their lives at the time. It goes a long way when you show how much you care and that you are personable and relatable.
—Dovid Gabay, SENIOR VICE PRESIDENT AT BANQUEST PAYMENT SYSTEMS
Positive Results
Help your employees feel passion about their work and to connect to what they do. In my industry, it means making sure that they see the results of the campaigns they work on, whether it was to raise money or launch a new brand. When they feel like their work is accomplishing things, they'll stay happy.
—Shlome Steinmetz, CEO OF THE PIVOT GROUP
Best Investment
I invest in my staff. I want them to become experts in their trade — and they want this too! I encourage my team to take courses on my clock and I push them to get new certifications. It adds more value to the company — an experienced employee will simply go farther in the company — but ultimately it makes them feel great and adds personal value too.
We have weekly training, occasional staff lunches, birthday celebrations, and team building "fun" days. One of my favorite opportunities is calling out a team member who has reached an excellent benchmark or big client win. I compliment them in front of their peers and in front of the client themselves.
— Fran Jakubowicz, CEO OF SUNHOUSE MARKETING
Against My Nature
The notion of "only focus on what you're good at" is really a luxury you need to work for. When you're first building up your business or starting your career, you're inevitably going to have to do a lot of things that you don't love doing. You need to exercise many different muscles. However, when you focus on the bigger picture, these "little tasks" don't feel as tedious. With every move you know you are getting one step closer to your vision. As you grow your career and build your resources, you can spend more time on what you want to do and have your colleagues and team support the rest. The way I see the hustle is this: I now get to do all the things that are in my nature because I spent so much time going against my nature.
—Moshe Hecht, CO-OWNER OF CHARIDY AND CEO OF A NEW START-UP IN STEALTH MODE
(Originally featured in Mishpacha, Issue 861)
Oops! We could not locate your form.
>