| Windows |
Three Tears
| January 6, 2021
On Wednesday our first grandchild was born. On Thursday I was diagnosed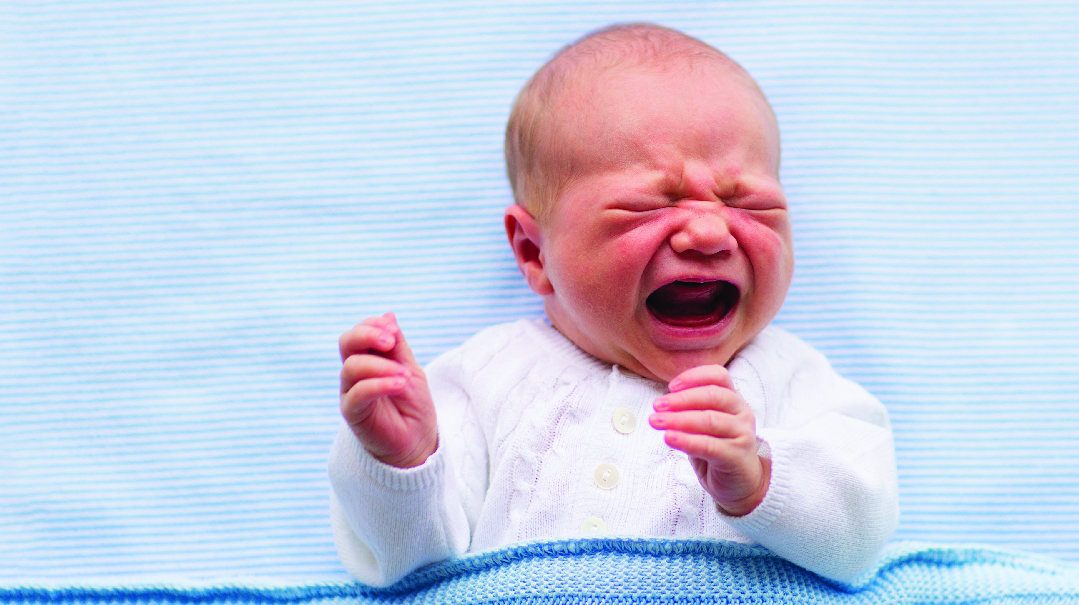 On Wednesday evening, January 24, 2018, my oldest daughter gave birth to our first grandchild, a beautiful baby boy with dark hair and even darker eyes.
On Thursday morning, January 25, 2018, I found out I had breast cancer. I was very sick and needed immediate medical care, I was told. In the moments following my diagnosis, I made the very personal decision not to tell my husband and children until after the bris.
Everyone had joked that my daughter, who worked in the same school as me, wouldn't have her baby until the mid-winter vacation, since I worked full time and rarely took off. And that's exactly what happened.
Vacation was Thursday through Tuesday. Right after I closed my office and locked the school doors on Wednesday evening, with a long list of things to accomplish, including looking after my ten-year-old son who was sick, the baby was born.

I met my husband at the hospital. We hugged and kissed the new baby, hugged and kissed the exhausted new parents, gave my teenage daughters the go-ahead to buy "the cutest things you ever saw, don't forget the pom-pom hat," and started planning for the shalom zachar and bris.
I'm the type who rarely visits the doctor, and had seen him only a few times in the past 20 years. Because I only came when I truly didn't feel well, my doctor had accommodated my request, a few weeks previously, to run a mono test, which came back negative. I still wasn't feeling well, and my OB, covering all possibilities, scheduled me for a diagnostic mammogram, although she thought I was just rundown, my hectic schedule finally catching up with me, and she advised me to slow down and give myself "me time."
Vacation for my boys began on Friday, and I'd planned to get a lot done on Thursday. I arrived for my appointment as scheduled, at 7:45 a.m. While everyone else had their test and was told to "come back next year," I was called back four times for "additional images." After the fourth mammogram, the nurse told me the radiologist wanted a sonogram.
By this point I understood this was no longer routine. I'd already called my pediatrician's office three times, pushing off the appointment for my sick son by 40 minutes, an hour, more. I told them I was held up at another appointment and promised to get there as soon as I could.
After the sonogram, the nurse told me the radiologist wanted to speak to me. In hindsight, that discussion was a brachah as I got the confirmation most people don't get until after a diagnostic biopsy. The radiologist asked how old I was (43) and how many kids I had (ten, kein ayin hara). She looked at me sympathetically, and it was then that I knew without a doubt that I had cancer.
She told me to immediately schedule a biopsy for "some suspicious areas she was worried about," and wished me luck. I drove home calmly, calling to check on the new baby ("Ma, how come you didn't come visit him yet?"), calling to check on the boy on the couch ("Ma, I missed my appointment") and checking the car mirror to make sure I looked the same as when I'd left home three hours earlier. I looked the same, but I knew nothing was the same.
I took my son to the pediatrician (he had the flu), visited the cute newborn and his tired parents (again), and started preparing for a Shabbos of simchah and nachas.
My husband loves hosting a shalom zachar. As the oldest of nine, mostly boys, and the father of five girls born consecutively and then five boys born consecutively, there's something about a shalom zachar that speaks to his soul. The niggunim, the food, the achdus, the peace that's so tangible.
My husband is a nurse/paramedic who has amassed a broad knowledge of medical issues from treating others. He also can't keep a secret. For these reasons, I decided not to tell him anything until after the bris. I knew myself well, and I knew him well, and I had no intention of marring the intense joy that permeated our home. In order to make it through the week, I told one close friend, but no one else.
Three times that week a single tear rolled down my cheek.
The first time was during Kabbalas Shabbos. My husband davens in a unique minyan in Yeshivas Lev Shlomo, a yeshivah for boys who are struggling. Their Friday night davening is exceptionally beautiful and also very long, often ending more than an hour after other shuls. My husband and I agreed that he'd daven there one Friday night each month, (few kids can wait that long for the meal to begin) and this being the night of the shalom zachar, my sons, sons-in-law, and guests were there as well, making it extra special as their beautiful harmony, Carlebach style, enveloped the small, warm shul.
My favorite tefillah from Friday night davening is "Moshe V'Aharon" and the pasuk "Kor'im el Hashem v'Hu yaaneim — they called upon Hashem, and he answered them" resonated deeply. I felt a hot tear on my face. It was a tear of love, of gratitude, of emunah. There was no sadness in that tear, just intense feeling. No one noticed.
The second time was during the Friday night meal, after the soup, when the boys indulged me by "turning to page 52," for my weekly request for them to sing Koh Echsof. Koh Echsof is a deeply meaningful zemer that describes Klal Yisrael's desire to be worthy of the kedushah of Shabbos. The words resonate with emotion. I shed one single hot tear during the third refrain of Koh Echsof, a tear of overwhelming appreciation for the tremendous brachos Hashem showered upon our family. No one noticed.
The third tear escaped at the bris, which took place in the school where I work, when my husband spoke about the baby's namesake, his own father, Bentzion, a wonderful, caring neshamah who found Yiddishkeit in a spiritual desert in Stockholm, Sweden, and lived a life of emunah and ahavah. My husband and his family shared in my tear that morning, as we charged this new neshamah with the job of carrying on the legacy of his great-grandfather, Bentzion ben Ahron, whom we all missed so much.
My own father then spoke, the boys sang some more, the kids loved the fresh pancakes and donuts, and we all took turns fussing over the baby. We cleaned up, said goodbye to the guests, and my husband left to drive the boys to their school, each boy holding a plate piled high with breakfast for his rebbi.
I made sure the room we used was put back in order. I attended a quick meeting where we discussed a program we were starting in the Middle School Division. I requested that the leftovers to be brought to the staff room so everyone could share in our simchah. I completed a few other tasks, pushing time until I knew my husband had definitely dropped off the boys at their respective yeshivos.
And then I went into my office, closed the door, and called my husband. I asked him to come back to my office to discuss something important.
(Originally featured in Family First, Issue 725)
Oops! We could not locate your form.
>