| Windows |
The Red Coat | March 25, 2020
She holds the coat close. It smells of mothballs and blind faith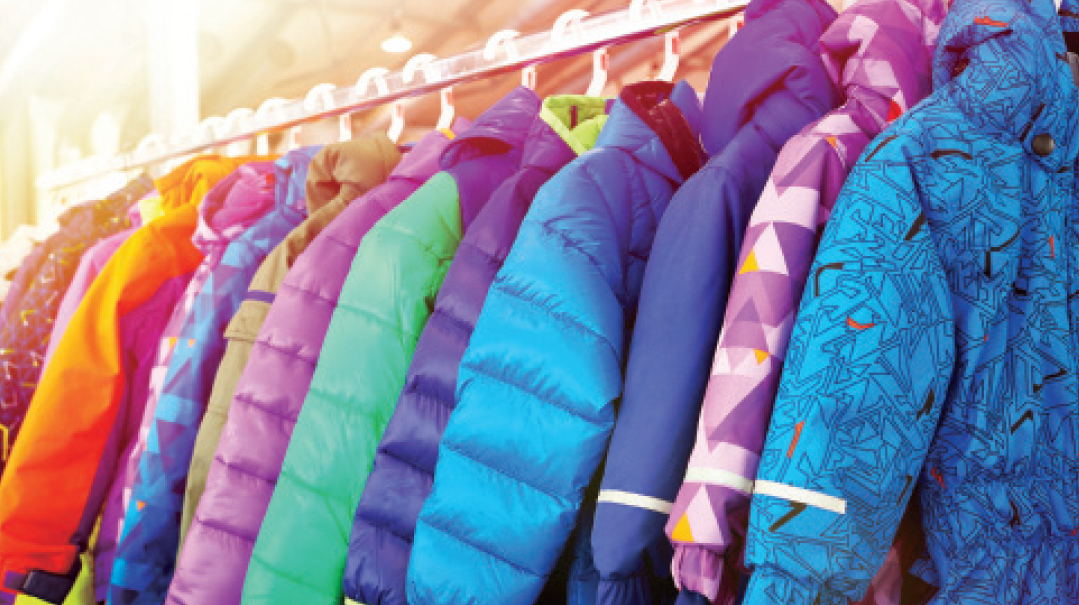 The coat is wedged under the piles of little girl clothes. She recognizes it by a small piece of cuff and pulls it out. One of the piles gives way.
Pink pajamas and little tops land at her feet, but she holds the old coat with reverent fingers.
"What's that?" asks her daughter.
She can't answer.
Her ten-year-old looks at her. Hands on hips, she demands, "Ma, are we Pesach cleaning this closet or not?"
She looks at her daughter like she's an apparition. "Later," she says, and the girl skips away. A freedom dance.
She holds the coat close. It smells of mothballs and blind faith.
She remembers that day like yesterday. The day she bought the coat. Plunked down $24.99 and her heart at the cash register.
It went back further than that day. Fifteen years back. The day her daughter, her first child, was born. She was a triumphant, hormonal, devasted new mom of a little girl with Down syndrome. She'd known something before; the medical team had told them of their suspicions.
There was also the matter of the baby's heart. The left ventricle, which was meant to be larger and thicker than the right, appeared worryingly small. The information bewildered and scared her but didn't quite feel real. Now the baby was here, and the tiny hope — she should just be normal, maybe everything will be fine — hope she hadn't even know she was nurturing, was dashed and dead.
But later, at night, when she looked at the baby attached to the lifesaving machines, so small and vulnerable, tufts of blondish hair like hers, she melted to mother mush. It's my child, I love her, we'll raise her… she's going to pull through whatever happens.
And she did, Bina Bee. Through a long hospitalization and her first operation. Through the slowly reached milestones of a child with Down syndrome. But there was also her grin, her pigtails, her delicious cuddles, the way she said her name.
She was two when her parents walked beside her as she was wheeled into the operating room again. Her father blessed her, Yevarechecha Hashem. Her mother whispered, a mixture of Hebrew and English and silence. What could she say? This was the make-it-or-break-it move for a tiny, struggling girl with a heart that couldn't sustain her.
"The operation will be decisive, and it could be dangerous," the consultant had said. "But it could also give her normal, steady breathing, a much better quality of life. She could be just like any other person," he'd said. And then amended it with, "Aside from the syndrome…"
"Like any other person," she'd repeated pointedly.
Somewhere — during hours and hours of appointments, in the medication they'd had to force down Bina Bee's throat, through shutting out the looks in people's eyes — she'd become strong. She was only in her early twenties, but she was a fierce advocate for her daughter. She had to be. Who else?
She watches her baby go. Two years, days and days, endless hours of care and trying and weariness… please, please, please G-d.
She wrenches herself away, and they whisk the bed through the doors.
Outside she paces.
Her husband is saying Tehillim, but she's staring out the window at nothing. At the shifting sky. Formations changing, clouds there — and not there five minutes later. What can one hold onto?
She's only a young woman. A mother. It's how she defines herself. How Bina Bee has defined her. What if?
No.
Her husband brings her a sandwich.
No.
Water.
No.
She abandons the sky and looks toward the white door. When are they coming? What's going on?
A doctor materializes. It's too soon. Too quick. Is it over? Or…
They charge toward him.
"I'm sorry," he says, and her heart falls to her toes. "It's not going as well as we hoped. There's been a complication. We'll need more time. Ten hours."
Ten more hours? Could Bina Bee even survive that?
She slumps onto a chair. Her husband resumes Tehillim with weary lips.
Abruptly she stands up. "I'm going out. Taking a walk," she says.
"Will you be OK going by yourself now?"
She nods. "I'm OK," she says, and she finds that she is.
She walks down the corridor and out of the hospital. The city teems. Taxis, stores, high-rise buildings. She slips into the crowd, lets it carry her. At the end of a long street is a shopping mall. She finds herself part of the surge of shoppers, standing in the bright lights of storefronts, eateries, beckoning ads.
She wants none of it.
What is she doing here?
She turns around. There is the Gap. Her favorite store. The window is emblazoned with 40% flash sale in looping letters.
She walks in. The music is too loud, the colors too glaring. She is about to leave, when she sees it. A little red puffer jacket, fur-lined hood, little heart charm on the zipper.
It's early summer. Must be last season's stock. She looks at the price. Sale $24.99. Perfect. What size will Bina Bee be…?
She drops the jacket.
Next size? Next season? Bina Bee. Is she even alive? Even if she does make it through, she might be badly damaged, might be relegated to a home where she will always be indoors.
She picks the coat up again. Notices the little detail on the sleeve. GAP embroidered in a heart. Love. She blocks her mind, runs to the checkout counter, and takes out her card.
She comes back to the hospital, lugging the navy and white bag.
She sets it down beside her. She is tired and hungry and at peace. Whatever happens, she is at peace.
She falls asleep on the hard chair, next to the jacket.
Hours later, she is awakened by the doctor.
"The operation was successful. Completely successful. Your daughter will be okay. What we thought was a smaller left ventricle, was actually just a ventricle that was folded in. We realized this in the eleventh hour, after…" He holds up his hand, "Main thing is your daughter is fine."
She collapses then. Cries and cries into a red coat.
It's a long haul still. With Bina Bee it's never easy. But she makes it through, and she wears that red coat the following winter. And then the next.
***
More than a decade passes. There are other children, and there's Bina Bee. Bina Bee who made her a mother. Bina Bee who is 15 and high functioning in a special school where she learns, she loves.
"Ma," her ten-year-old hollers from the kitchen. "What can I eat?"
She lays down the coat. The heart charm is missing from the zipper. It's scuffed, and the sleeve detail she'd loved, inlaid with flowers, is hopelessly out of fashion.
She looks at the closet. The small piles of baby clothes. Only the pristine stuff she keeps, anything ratty or old or stained she gives away, tosses. Who has room to keep everything?
"Coming," she calls. And she puts the scruffy beautiful coat back on the shelf.
(Excerpted from Family First, Issue 686)
Oops! We could not locate your form.
>