| DMCs |
The Nicest Compliments | June 5, 2019
It's a horrible feeling to have to shop in "bigger-size stores" so you can't even have fun shopping trips with your friends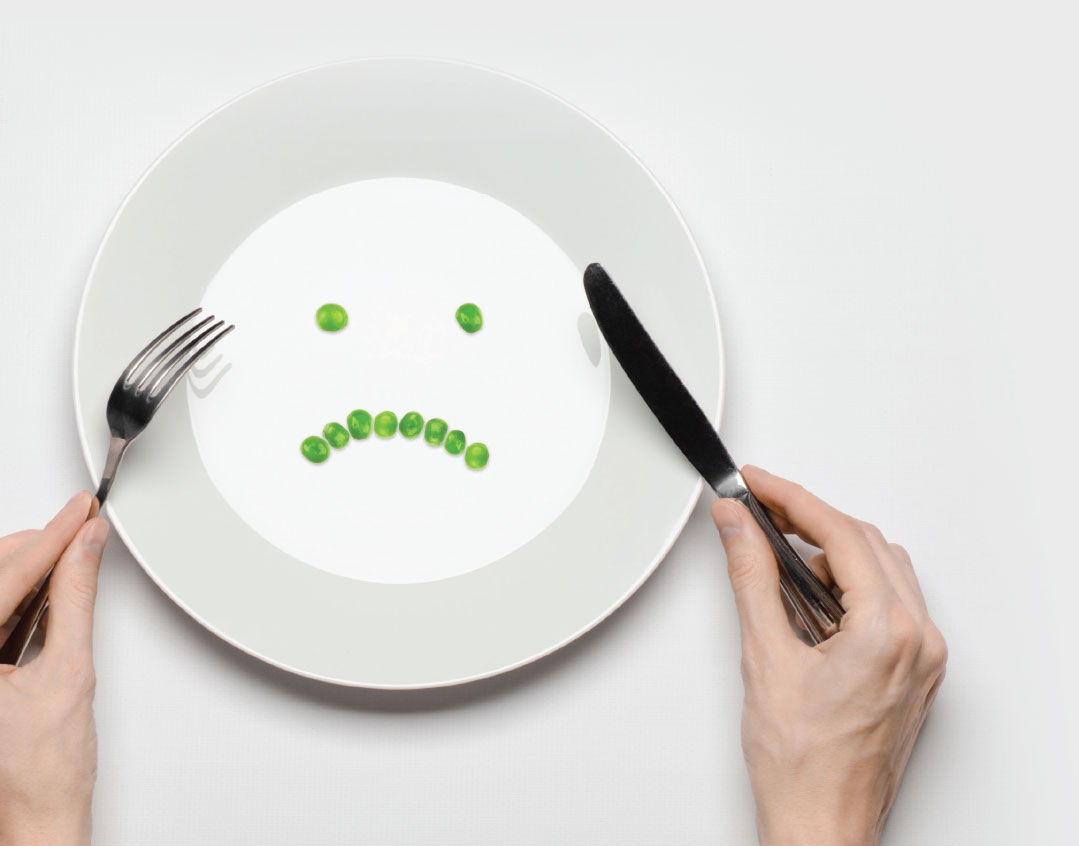 I
sn't it funny how compliments can sometimes feel like they're not really compliments?
Sometimes it's the tone they're said in, or the fact that they come along with a snarky kind of look. Like, if the emphasis is on a particular word:

"You look nice today." Um, how'd I look yesterday?
Or if there's some kind of implication:
"That's a great top. My 85-year-old great-aunt has the same one."
Lately I've been extremely aware of what people are saying and I wish there was more of an awareness that the words people say with the best of intentions can sometimes do more harm than good.
I don't think it's always like this, but it's still something to be aware of.
Time to introduce myself. I'll call myself Dina. I have a small family — it's just me and my sister who's two years younger than me, who I'll call Shoshana. We were both kind of spoiled throughout our childhood; we got whichever toys we wanted and whatever treats and snacks we wanted.
Well, that probably wasn't the greatest idea because by the time I was 14 and Shoshana was 12, we had grown from chubby little kids to rather large girls.
It's not fun being the biggest girl in your class.
It's not fun going into clothing shops and being allowed to buy whatever you want but not being able to fit into the really nice clothing. It's a horrible feeling to have to shop in "bigger-size stores" so you can't even have fun shopping trips with your friends.
By a young age, we were both in women's sizes and we were unhappy about it.
We went through different stages. We'd moan and groan about it, poke fun at ourselves, and sometimes just ignore it. After all, it was just who we were.
But one day, we'd both had enough. We decided to go on a diet.
Our parents were both very proud of us and filled the kitchen with whatever food we wanted, and our requests changed from cookies and super snacks to apples and carrots.
I didn't even like vegetables and had to choke them down at first. But they tasted good with tuna or egg salad and whole wheat toast, and soon we were trying different, healthier foods and seeing what we liked.
The problem with going on a diet is that sometimes while you may not be gaining weight, you're also not losing weight. You're kind of staying the same.
So, after a few weeks of eating healthier, Shoshana and I decided to start working out together. Things started slow. We'd walk around the block for 20 minutes together after supper. Not too fast.
Then a little further. For longer. Then faster.
And the weight started to drop off. A few pounds for both of us.
We were both feeling great. On top of the world. Powerful. Invigorated. We could do it! We WERE doing it! We wanted to do more!
What's more motivating than a little friendly competition?
So we upped the ante. Whoever lost more weight in a month would get $50 cash from her sister.
Our eyes twinkled as we shook hands. I knew I could do it. I even had a secret plan. I'd get up at 6 a.m. and go for a walk on the treadmill, then work up to a jog, a real workout.
The only thing was that Shoshana had the same secret 6 a.m. plan as I did, so I agreed to use the treadmill after school instead. Forget about our walks together.
I noticed that after my workout (if you can call it a workout — because my enthusiasm dropped fast. I found walking on the treadmill BORING and I was more inclined to set it at a low pace and prop up a book to read while I was walking away…!) Shoshana would hop on, set it at high speed, and would soon work up a sweat. That was in addition to her 6 a.m. workout!
Needless to say, Shoshana won our little bet. She looked great.
I had lost a few pounds too, which I was happy about, but I didn't feel like it made a huge difference in my life. I mean, the weight was just a number on the scale. But there were other benefits: I felt comfortable in my own skin, I felt good, energized. I didn't like feeling sluggish or heavy. It was great to feel energetic!
So I lost interest in losing weight for weight loss's sake. I tried overall to make healthy choices, although I definitely still enjoyed my treats, and I made sure to do some kind — any kind! — of exercise every day. No biggie. I was happy with the experience and felt I'd learned something important… and I moved on.
Life continued.
And then suddenly I became aware that Shoshana, who I knew had become really keen on exercising, had become skinny.
"I'm jealous!" I told her. I meant it, but I also didn't care enough to do anything like that for myself. I was good, I was happy. I was happy for Shoshana. She really looked great.
But then she became too skinny. She fit in the coveted skinny clothes we'd always wanted to wear, but soon, even those were hanging on her.
Eventually I noticed it. She wasn't eating.
At all.
We'd sit around on Shabbos and she'd put food on her plate — a small amount of fish, salad, and move it around, so it looked half-eaten. But when I watched closely — she wasn't eating. She was distracting us by talking, offering to clear the table so we wouldn't see.
I did not know what to do.
I spoke to my mother and she said she was concerned too and told me she was already speaking to people, trying to figure out ways to best get Shoshana the help she needed.
I felt very protective of Shoshana. I wanted to help her too. One Shabbos afternoon, instead of getting together with friends like I usually did, I asked her if she'd want to go for a walk with me. I wondered if maybe we could get into a conversation about her eating too little and I could share some of my big-sisterly wisdom about health and eating habits. All the stuff I'd discovered on my own; that feeling good about yourself is what matters, it doesn't matter so much how you look.
She agreed.
But it backfired quickly.
It started as soon as we walked out the front door. A neighbor was coming by to visit my mother.
"Good Shabbos. Wow, you look great, Shoshana!"
Shoshana smiled.
We walked further down the street. A bunch of girls passed us. "Good Shabbos! Wow, Shoshana, you lost so much weight. You look fantastic."
We walked through the park.
Past the shul.
Everywhere we went, people were telling Shoshana that she looked great.
It made my skin crawl.
Everyone! In one case, someone crossed the street just to compliment her!
You don't know what you're doing! I wanted to shout. Stop it! What are you saying, that she didn't look great before? Leave her alone!
And it also kind of undermined what I wanted to say to her about healthy habits. If everyone else was saying, "Wow, Shoshana you look great," and not saying anything like that to the perfectly healthy, if larger sister standing right next to her, well, you're also saying that I don't look great. So now why would she want to listen to me?!
Not that she had to look like me. I just wanted her to be healthy!
It was hugely frustrating. But I also saw up close why Shoshana was doing it. People can get high on compliments, they feel good. They feel great! Being told you look fantastic — especially when you worked hard to lose weight — well, there's nothing like it.
But now I also know that sometimes when people are just trying to be generous with their words, they're sometimes inadvertently adding fuel to a fire. There may be something going on behind the scenes, something they may know nothing about and they're actually doing more harm than good.
Please, think before you speak. "It's so nice to see you," or "It's great to catch up!" is much more about the person than their looks and can make a person feel good about who they are, rather than what they look like.
(Originally featured in Teen Pages, Issue 763)
Oops! We could not locate your form.
>