| 15 Years |
The Making of a Magazine: Special Anniversary Project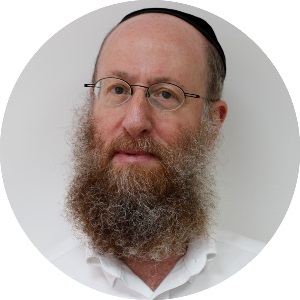 | May 29, 2019
Mishpacha looks back in time after 15 years in print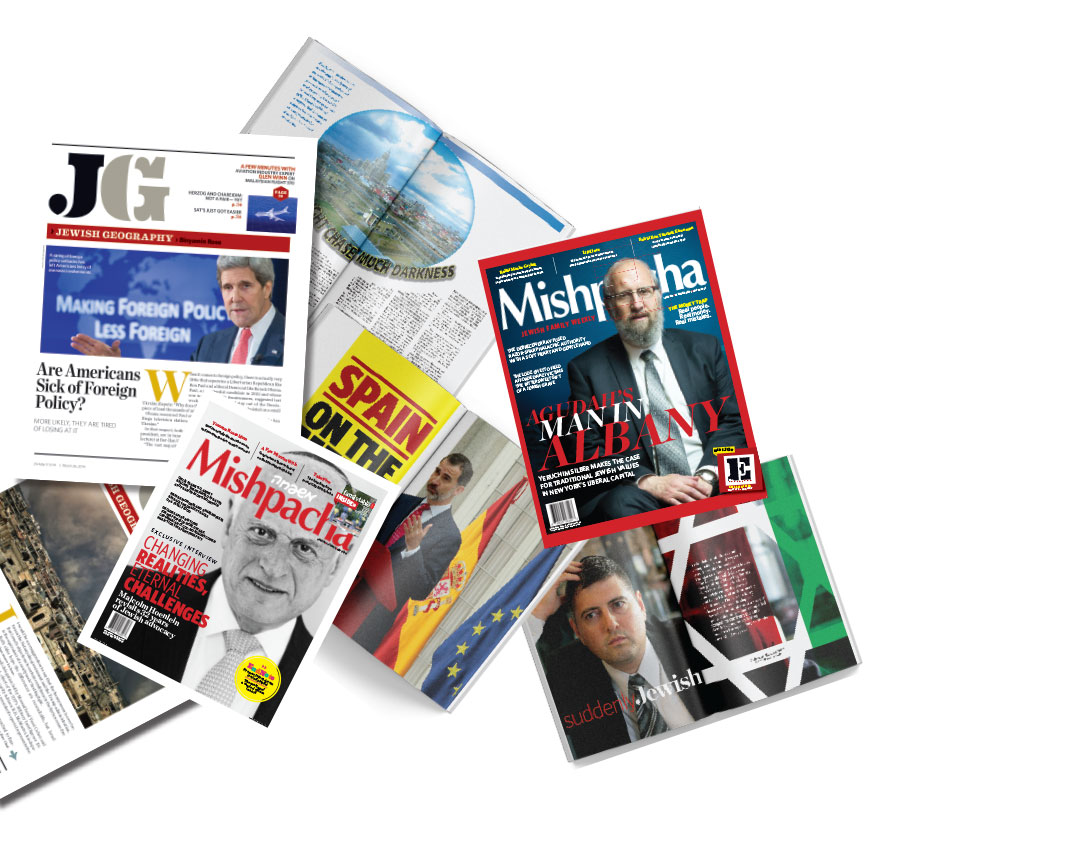 Episode 1: Anatomy of a News Department
Mishpacha's first English-language edition was literally hot off the presses when I received an e-mail, sent to all the freelancers, that made me sit up and say "wow!"
The fledgling publication was seeking a qualified editor or writer to assume responsibility for a weekly news section. I had a degree in journalism from NYU and almost a decade of experience as a newsman, so the opportunity seemed tailor-made for me. I immediately updated my r?sum? and sent it in for consideration.
The magazine soon learned firsthand that a journalist will always be captive to events that are out of his control. On June 5, 2004, the day before we went to press for Issue #10, former US president Ronald Reagan passed away. It was Shabbos, and in those days, we went to print Sundays. Mishpacha wasn't really equipped for a rush job, but I volunteered to do a full profile of the Reagan presidency, from a Jewish and Israeli angle, for the very next edition. The article was well received, but more significantly, it proved that our small, Jerusalem-based publication working from cramped headquarters in Givat Shaul could play in the major leagues. And it provided new impetus to launch a proper news section.
Initially, I would meet on Thursday mornings with a team of editors culled from both the English and Hebrew editions to review that day's Hebrew-language Mishpacha and select articles for translation that we felt were suitable for an international readership.
After a couple of weeks, I suggested that the English edition was fully capable of developing its own original stories geared to the specific interests of our readership. It sounds like Journalism 101, but it was novel then. There was only a smattering of competition in the English-language chareidi press, and most of their news coverage came from wire services and press releases.
Our first edition of Jewish Geography, or JG as it came to be known, appeared in Issue #14. We covered an attack from Gaza on Sderot that killed two Jews, Supreme Court interference in a Knesset decision that forced the government to reroute the West Bank security fence, and speculation on whether UTJ would be prepared to join the coalition to bail out Prime Minister Ariel Sharon, who had nearly been toppled the week before in a series of no-confidence votes.
Three weeks later, Yonoson Rosenblum landed JG's first original interview, with Kansas senator Sam Brownback. Asked what steps Jews in Israel could take to ensure the continued support of Christian supporters in America, Brownback said: "Embrace your Jewishness. You will get enormous support when you embrace the lessons you gave the world."
It wasn't long until readers came to expect to routinely find stories, or angles on stories, or interviews, that they didn't see anywhere else.
Since Mishpacha's inception on Pesach 15 years ago, we have been privileged to serve a growing global readership in Klal Yisrael, bringing on-scene coverage of major events and the people behind them. As news editor for our first 14 years, I covered four US presidential and five Knesset elections, reported on wars and attempts at peace, profiled MKs and senators, and traveled to and reported from 26 countries. In my new capacity as editor at large, I take great pride in looking back at the staff we have built, with beat reporters in Jerusalem, Washington DC, and New York, and important coverage of Europe.
It all starts and ends with teamwork and vision, anticipating upcoming developments, and striving each week to be informative, authoritative, and original.
It would take a book to encapsulate the past 15 years of news reporting. What follows is a highlight reel of my tenure, including the backstory of some of our earliest accomplishments, my biggest and most important "scoops" — many of which almost didn't come off — and a taste of just a handful of my most exotic ports of call.
(Excerpted from Mishpacha, Issue 762)
Oops! We could not locate your form.
>