| The Lens |
The Lens: Issue 891  
| December 21, 2021
The person was in shock and begged the Rebbe to tell him his "trick"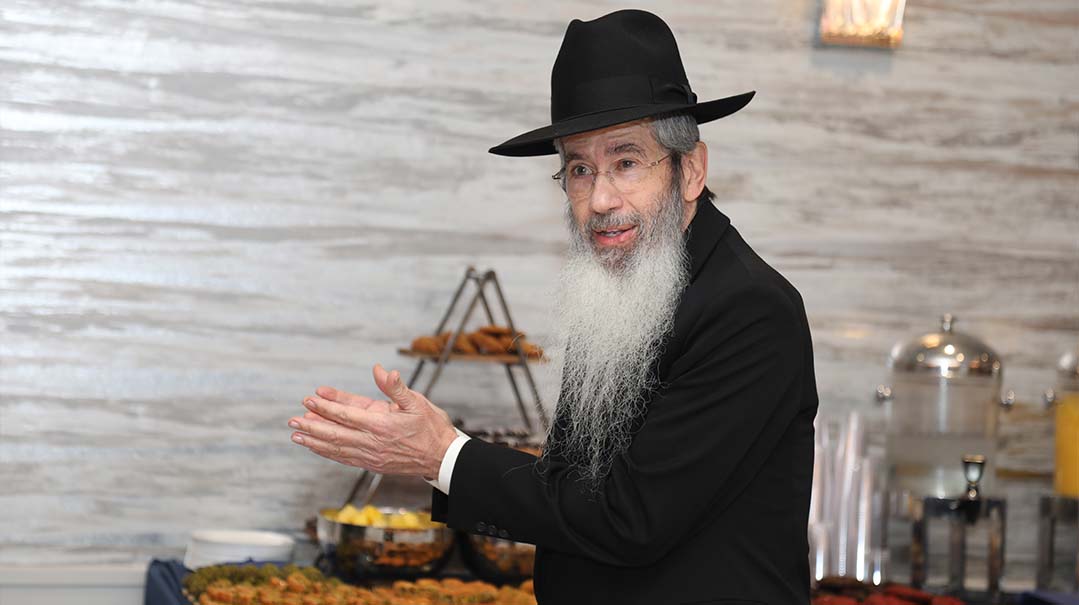 At the bar mitzvah of the son of talmid of Rav Dovid Goldwasser, Rav Dovid shared a powerful message with the bar mitzvah boy. He told of how a very ill person with a tumor came to Rebbe Aharon of Belz for a brachah. The Rebbe took his two fingers and placed them on the man's forehead, telling him he would be cured. The person was in shock and begged the Rebbe to tell him his "trick." The Rebbe said, "I use these two fingers when I daven and learn, so I'm now davening that these two holy fingers should be a channel for your yeshuah." Rav Goldwasser then gave the bar mitzvah boy a charge: to keep using his fingers for shteiging and doing ma'asim tovim.
(Originally featured in Mishpacha, Issue 891)
Oops! We could not locate your form.
>