| Jr. Tales |
Test of Nerves | June 5, 2019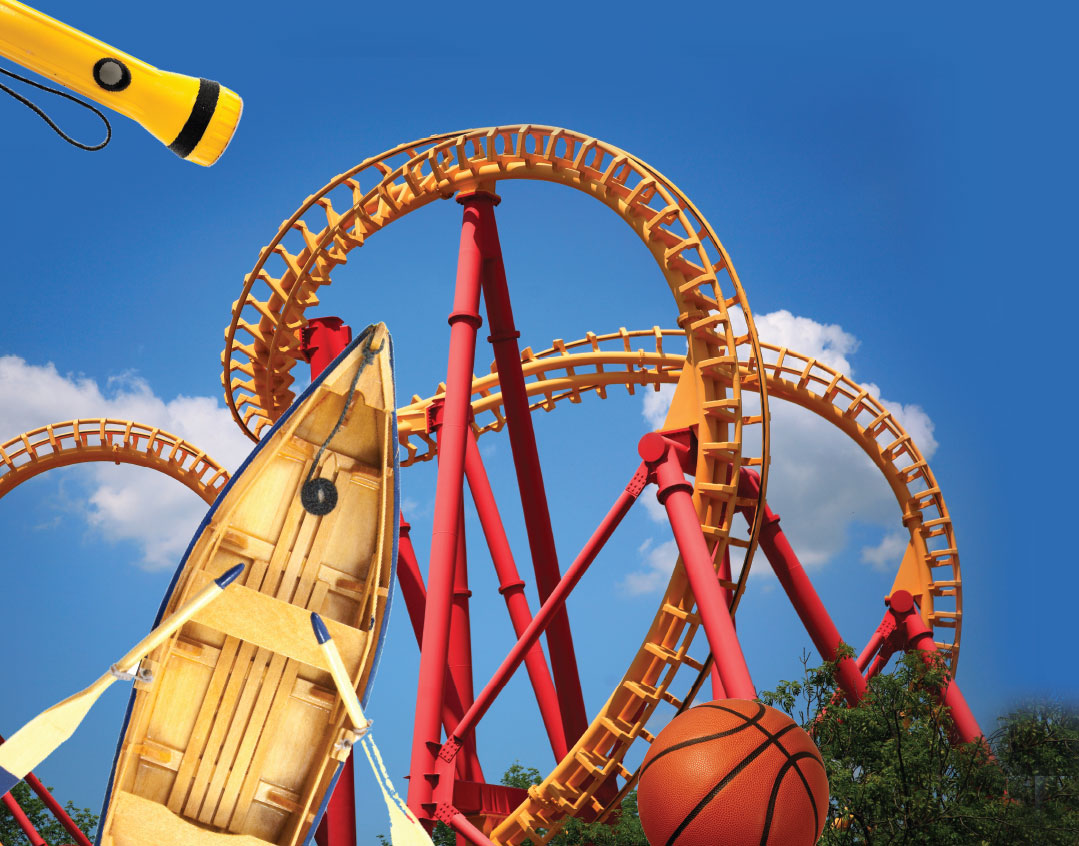 "N
ot bad out there." Akiva grinned at me. The shadows of the leaves played over his suntanned face as he fell into step beside me. I flinched. Akiva Weingarten — rich, popular brother of Chesky Weingarten, the head counselor of this place — was complimenting me?! I grinned back, passing my fingers through the front of my hair in my best nonchalant manner. It had been a good game — and yeah, I did pretty decent on the court. "Decent" — as in, scoring the winning shot.
"Yeah, well, no big deal," I tried to shrug. Somehow it didn't come off as easily as I'd hoped. "Thought I'd give it a shot, y'know?" Akiva looked at me blankly. I chuckled. "Get it? Shot? Like, as in, basketball?"
"Huh? Oh. Oh, yeah, I get it. Hah. Good one, Hoffman. Well, see ya later at lunch, I guess. Welcome to our bunk!"
Well, that was awkward… But hey, he seemed to like me. Watching him saunter off toward the bunkhouse, I felt myself glow. I might be a long way from Cleveland, but I suddenly felt strangely at home.
****
"Curfew in ten minutes!" called Menachem, our counselor, followed by the shrill sound of his whistle. I covered my ears, flopping down on my bunk bed as Yossi, a quiet boy from — where was it again — oh, right, Minerstown, Pennsylvania, climbed onto the mattress above me.
"Rafi?"
I looked up. It was day five of camp, and Yossi really hadn't spoken to me yet. Come to think of it, he'd hardly spoken to anyone. He seemed sort of… out of place. His clothes looked like they came straight out of a hand-me-down bag from ten years ago; his whole demeanor practically shouted, "I'm shy and friendless and I'm not looking to change that." Only it didn't shout, of course, because I doubt Yossi even knew how to do that.
"Yeah?"
"Do you have a flashlight I can borrow?"
"Umm." I looked down at the flashlight in my hand. "Well… yeah." I handed it to him. "Just give it back as soon as you're done. It's kinda… important to me."
Yossi looked at me curiously. "Was it a birthday present or something?" he asked innocently.
"No." I answered too quickly. "Doesn't matter. Just give it back as soon as you're done with it. Please," I added, realizing I sounded harsh. Yossi's gaze softened. He looked sincerely apologetic.
"Sorry, I didn't mean to pry — you don't have to tell me. Thanks for lending something that's… obviously special to you. I'll be careful." I looked at his face. He wasn't making fun of me; in fact, I'd never seen eyes so sincere and humble before. I nodded in response and turned back to the business of preparing for bed.
Just then, Akiva walked over. "Hey, Hoffman."
I smiled. "What's up?"
He leaned in conspiratorially. "Want to have an adventure?" I stopped. What was he talking about? Grabbing my hand, he whispered, "Let's go. Fast! Before they turn off the lights!"
"B-but curfew's in one minute!"
(Excerpted from Mishpacha Jr., Issue 763)
Oops! We could not locate your form.
>