| Jr. Tales |
Rain or Shine
| July 17, 2019
I really did not feel bad waking her. But the rest of the bunk was mad at me, too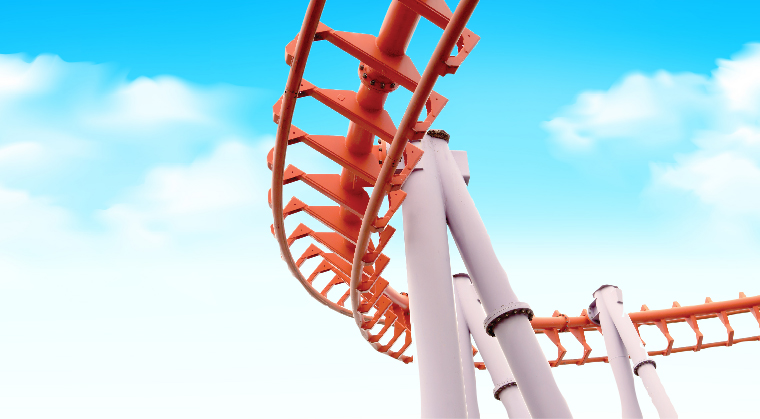 I
turned onto my side and looked at my watch. Six o'clock. Why was I up?
Drip.
Water hit the side of my face. What? I looked up. There was water dripping from the rafters. What should I do? I couldn't stay here and get wet, but if I moved my bed away from the leak, I'd wake everyone up. This was just my luck. If there was a leak in the roof, it would be right on top of my bed so I'd be the one to get wet and—
Drip.
Wait. Rain? I sat up and looked out the window. The green outside the bunkhouse was a soggy mess. I don't know why they called it a green, actually; the grounds were so dead and brown even weeds couldn't grow. And now they were full of mud. And getting muddier. And today was our major trip. We were supposed to go to Six Flags Great Adventures today and now it was raining, so of course all the best rides would be closed. This was crazy.
Drip.
Forget it. I didn't care if I woke up the whole camp, I couldn't just lie there and get rained on. I got up and tried to move my bed.
"Yael, what's going on?" It was Dina.
"I'm trying to do this quietly," I muttered. "But—"
Drip.
The drip splashed me and I jumped, jostling Devora's bed.
"Yael!" Devora does not like getting up early. She's the reason our bunk has never been first to Shacharis, so I really did not feel bad waking her. But the rest of the bunk was mad at me, too.
"Why are you rearranging furniture at six a.m.?"
"Would you be quiet? I'm trying to sleep!"
"It's the middle of the night!"
They were so rowdy they woke our counselors, Elisheva and Huvy, who of course got angry at me. Shiffy finally told me to sleep on the other side of her bed, but it didn't help. First of all, I still had to move my bed so the linen and mattress wouldn't get ruined. And anyway, the girls were all awake by now and getting excited about the trip.
"It's raining," I pointed out. "They close the Bobsled in the rain."
No one heard me. Or maybe they didn't care, I don't know. All I know is that while I was still trying to figure out where to put my stuff so that it would be safe if the water came down harder, the rest of my bunk was already dressed and packing.
(Excerpted from Mishpacha Jr., Issue 769)
Oops! We could not locate your form.
>