| Recipes |
Spinach-Stuffed Salmon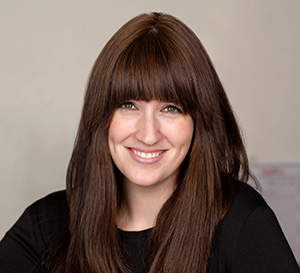 | May 16, 2023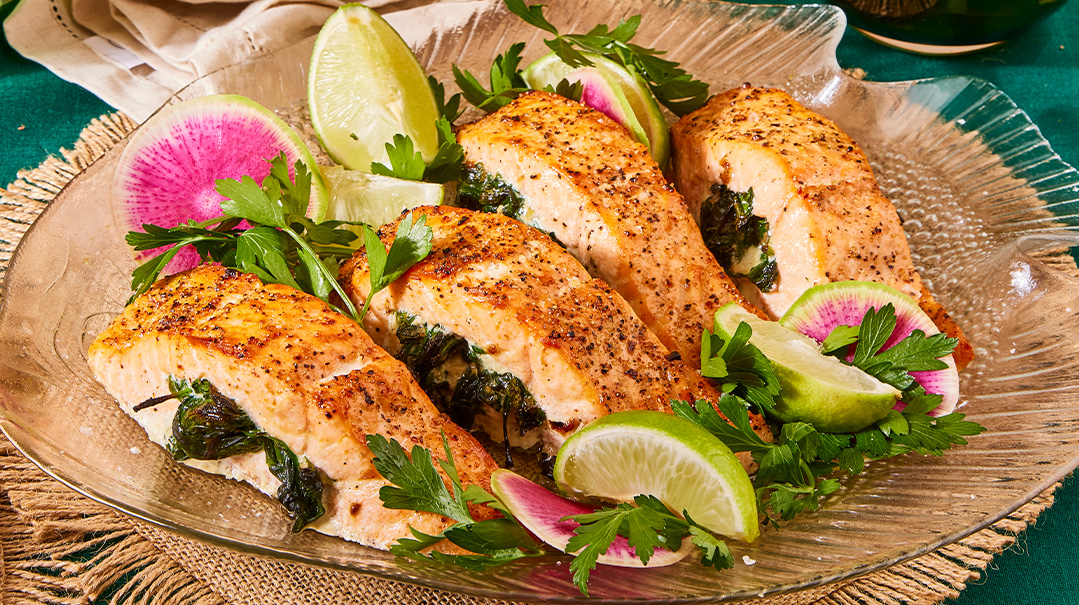 Food and Prop Styling by Shiri Feldman
Food Prep and Styling by Chef Suzie Gornish
Photography by Felicia Perretti
This salmon changed everything for me. My pickiest eater smelled the garlic and shallot cooking and was so tempted that he took a whole bowl of the sautéed spinach mixture, and for the sake of not jinxing things, I won't tell you what else he volunteered to try after that, but this is a salmon recipe, so exercise your own imagination here. So, is this a magic recipe that will cure picky eating? I can't say that. But I also can't say it isn't.
SERVES 8
8 1½-inch (4-cm) salmon fillets
5 oz (140 g) fresh spinach leaves
1 Tbsp olive oil
2 shallots, finely diced
3 cloves garlic, minced
1½ tsp salt, divided
¼ tsp pepper
1 tsp garlic powder
1 tsp dried parsley
1 tsp dried basil
Preheat oven to 375°F (190°C).
In a large skillet, heat oil. Sauté shallots until beginning to brown, about 10–15 minutes. Add garlic. Add spinach in handfuls until it's all wilted. Season with 1⁄2 tsp salt and pepper. Allow to cool.
With a sharp paring knife, cut a slit in the thickest part of a slice of salmon and carefully stuff it with about a tablespoon of the cooled spinach mixture. Continue until all the fillets are stuffed, then season the salmon with remaining 1 tsp salt, garlic powder, dried parsley, and dried basil.
Bake for 18–22 minutes, or until desired doneness is reached.
(Originally featured in Family Table, Issue 843)
Oops! We could not locate your form.
>