| Recipes |
Spicy Roasted Vegetable Cubes | March 1, 2022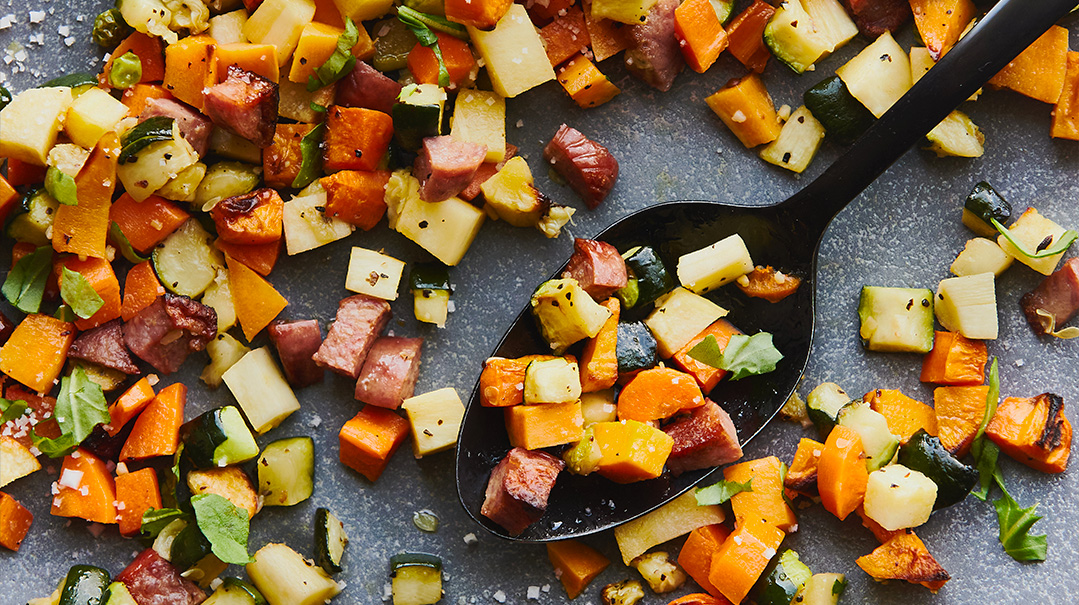 Styling and Photography by Sina Mizrahi
I once bought one of those cubed vegetable soup prep kits and made this side dish. If (like me) you don't live near any huge supermarket that makes these chopped vegetable kits, it only takes a few minutes to actually do it by hand, so put on the music and start cubing! It's worth the trouble.
SERVES 8–10
2 carrots, peeled and diced
2 small sweet potatoes, peeled and diced
2 zucchini, cubed
3 parsnips, peeled and diced
1 cup frozen peas (optional)
2–3 Tbsp vegetable oil
2 tsp Montreal steak spice or similar
salt and pepper, to taste
½ kielbasa sausage or any spicy sausage, diced
Preheat oven to 400°F (200°C).
Mix all ingredients in a large bowl. Spread on a baking sheet and roast for about 18 minutes, or until edges start to brown. I like to stir it once during cooking time. Serve warm.
(Originally featured in Family Table, Issue 783)
Oops! We could not locate your form.
>