| Therapy Toolbox |
Solid Attachment
| March 27, 2019
She needs space, he craves connection — can this marriage survive?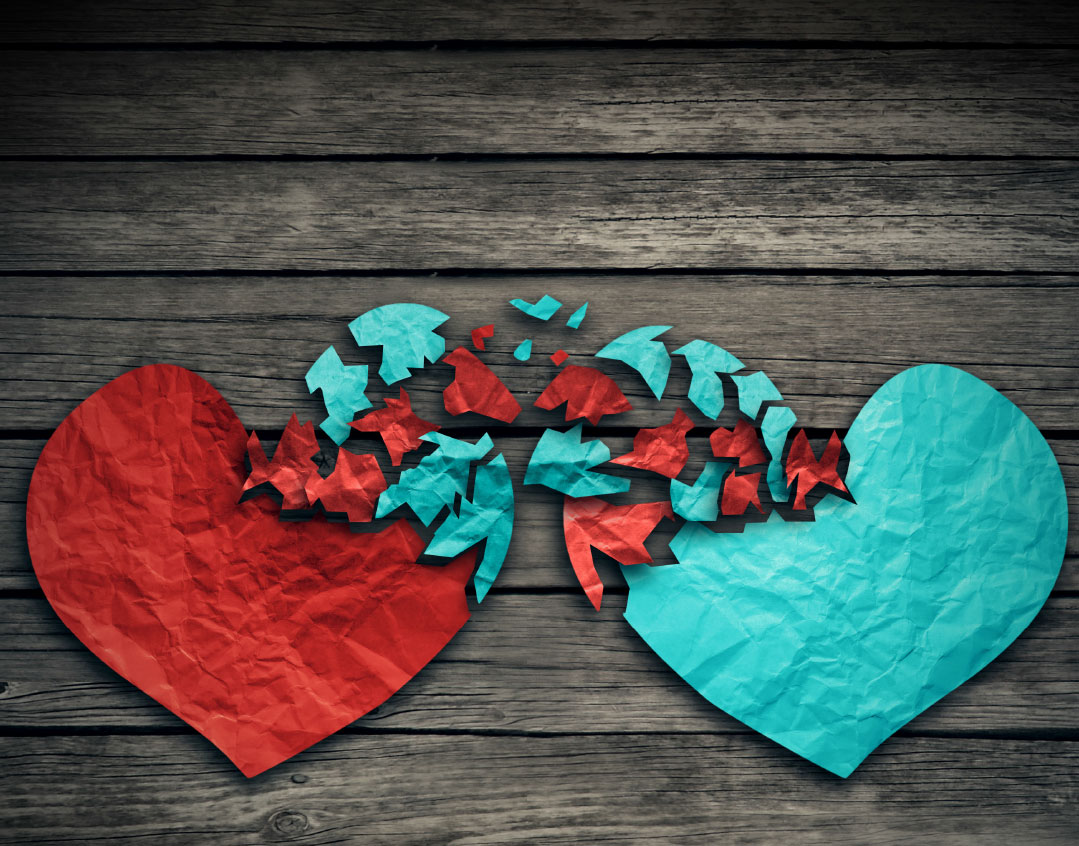 Goal: To help Akiva and Yael break free of their high intensity, frequent conflicts.
Tools used: Emotionally Focused Couples Therapy
A
kiva and Yael made an entrance to remember.
Yael walked in first with a sour look on her face. She barely made eye contact with me, banging the door shut on her husband who was two steps behind her. "The wind," she muttered, her green eyes narrowing. Akiva caught the door as it was about to slam in his face and walked in purposefully, glared at Yael, then glanced apologetically at me.
Yael walked to the couch and perched at the edge. Akiva took the chair and moved it two feet away from Yael. I took a deep, discreet breath and kept my posture straight and open, despite the oppressive tension and anger in the room.
"Welcome. I spoke with Yael briefly on the phone; she said you're looking to work on your communication and gain insight as to why you seem to be stuck in a cycle of conflict."
"Not a cycle. A constant, maddening state of conflict. I'd apologize for our first impression, but there's no point. This is us, basically all the time. No fake shows for the therapist…" Yael attempted a chuckle, but it came out as a strangled cough.
"Thanks for that clarification, Yael. I don't want to minimize what you're struggling with in your marriage."
"If you can call it that. A marriage… ha!" Akiva looked at Yael with such disdain, I expected him to stick out his tongue.
"I feel that there's a lot of pain in this room. A lot of anger. I think it's really brave that you agreed to come here, and I'll do my best to help you. However, our work cannot be done when there are insults and disparaging remarks being thrown around. Could you both commit to a different way of talking in here, for the purpose of meeting your goals?" I said.
"I'm sorry." Akiva reddened. "I don't even know what's an insult and what's normal anymore." His eyes flitted over to Yael. She was staring straight ahead, stony faced, her arms crossed. From her glossy brown sheitel down, Yael was the picture of put together, and she emanated icy control.
"Yael?"
"Sure. Fine," she muttered. "Honestly, I don't know what we're doing here. If it weren't for our kids, I would have asked for my get forever ago."
It's always painful when clients mention divorce so easily.
"Fine," Akiva spat back. "You're right, Yael. I don't think I can do this anymore."
"There you go again! You always say that!" Yael rolled her eyes.
"All right, Akiva and Yael. I'm putting a strong pause here. You're here looking to make things work, not for divorce mediation. I understand that you have a lot of conflict. Let's just back up so I can get to know you. How long have you been married?"
"We've been married eight years. Things were bad from the beginning," Yael answered.
"That's not true, Yael!" Akiva was hurt.
"We had our first fight during sheva brachos," Yael countered.
"That's true. I was so upset. I didn't understand what I did wrong. I even called my chassan teacher at midnight." Akiva's face  clouded at the painful memory.
"Akiva, you never understand what you do wrong. You always make me out to be the bad guy. Even now, you're making Abby believe you're the poor, sad, hero husband, and I'm the crazy, evil wife."
"Yael," I cut in. "All I see are two people in a lot of pain and experiencing a lot of frustration. You don't have to worry about my perceptions of you and your processes. I'm here for both of you, and while I may challenge each of you on certain behaviors, I'm certainly not blaming or judging either of you as individuals. Does that sound okay to you?"
"Yes. Thanks." Yael softened slightly.
"Okay. Let's begin by taking turns describing the main issues in your marriage."
Akiva started. "I feel nervous that Yael will just leave one day. I try to stop her and show her how leaving would be bad for everyone, but that usually backfires. Then I get resentful. I don't understand why she doesn't want to invest more in our marriage," he said. Akiva met Yael's gaze and tried to hold it, but she quickly looked away.
"Thank you, Akiva, both for starting the process and for speaking so openly about your fears. Yael?"
"Yes. I'm very independent. I have a demanding job and I try to be a present, loving mother. I live by schedules and thrive on organization. I do what I'm supposed to do. I don't understand why Akiva is always demanding more love, energy, and attention. The more he needs, the more I feel stifled."
"Yael, that sounds exhausting. Thank you both. The fact that you managed to share vulnerably in front of each other is really positive." We continued this intial session, gathering basic information and identifying goals, until our road map was clear. "We're going to work with a tool called 'Emotion Focused Couples Therapy,' or EFT for short. The way EFT looks at conflict is that it's a result of emotional disconnection, part of the distress that comes when there is no emotional safety."
Akiva and Yael nodded, and I went on to explain: "The goal in EFT would be to change the way you interact to create more positive bonding between you. We will break up the therapy into three stages: Assessment and cycle de-escalation; changing interactions and creating new bonding events; and integration/consolidation. We're going to have to end this session now, and we'll begin with assessment next time."
Stage One: Assessment and Early Attachment Histories
After a quick check in, we got straight to business the following week. "The first stage in EFT — assessment — will likely take a few sessions. Some of it we will do with both of you together and some one-on-one."
Yael and Akiva looked serious.
I continued. "Let's talk about bonding. When we feel securely loved, our hormones, brains, and hearts respond differently. Studies show that even when there is danger present, if someone you love is nearby, you interpret the danger to be less severe."
Yael raised a perfectly arched eyebrow. "Interesting."
"But these studies were all done with people who were happily married and securely attached."
"Attached to what?" Akiva was confused.
"Attached to each other. Emotionally." I surveyed their blank stares. "Have you heard of attachment theory?"
"I know for kids, it's important for babies to be attached to their mothers," Yael offered.
"Excellent, Yael. Attachment is a necessary survival mechanism. Infants seek closeness to an adult figure who will keep them safe. As babies learn that there are people in the world who will protect them, their brains develops positively. They have better mental health, emotional regulation, and are happier."
"Our oldest child, Yehuda, would cry a lot when I'd leave him with the babysitter, but stop immediately when I'd pick him up and hold him in the special way he loved," Yael said wistfully.
"Yael, it sounds like you were able to be attentive to your baby's needs. That's wonderful. What happened with Yehuda when he went to preschool? Did he still cry?"
"Sometimes at drop-off, but it was for 30 seconds and then he'd go off to play."
As Yael thawed, Akiva watched intently.
"That's very typical of a securely attached kid. These children will develop healthy social and emotional skills and will grow up to be trusting, empathetic, and supportive adults who have healthy, satisfying relationships."
"Amen!" Akiva smiled. "I wish that for all of our children. And you know, I see that with Yehuda. His friends and teachers love him. In fact, our other two kids are shaping up that way too. I give most of the credit to Yael."
Yael looked stricken. Akiva chuckled. "Come on, Yael, it hasn't been that long since I gave you a compliment. You're a great mom."
"Uh, thanks," Yael squeaked, shifting away from her husband uncomfortably.
"Thanks for bringing something so positive into session today, Akiva." I smiled at both of them.
"Why would a baby be insecure?" Akiva asked.
"Sometimes a baby's caregiver may be unavailable or unpredictable, emotionally or physically, so he doesn't develop secure attachments. These babies learn that they cannot rely on their parents. They attach anyway, but it's maladaptive. These babies have anxiety, and depending on their behavior, can be characterized as dismissive-avoidant, anxious-preoccupied, or disorganized in their attachment styles. Can you imagine how dismissive-avoidant babies act?"
"Well… dismissive and avoidant?" Yael said with a laugh.
"Yup! The baby will avoid or actively resist his caregiver. Those kids don't show a lot of emotion, withdrawing into themselves and acting super independent."
"Isn't that good?" Yael inquired.
"Being independent at 18 is good. Being independent as a young child is not; it shows the child believes no one will be attentive to her needs, or that if she expresses certain feelings, she will get in trouble or be rejected, so she keeps it all to herself.
"Maladaptive attachment extends into childhood and adolescence as well, by the way, meaning that even if a baby was securely attached during infancy, if his parents weren't emotionally or physically available throughout his childhood, he could develop attachment issues as a child or teenager."
Yael seemed disturbed. "What do you mean by a child will be rejected? Like her parents will ignore her?"
"Not necessarily ignore her, but they may give a repeated message that tells the child that her parents don't like it when she shows emotion. That kid will choose to swallow her feelings, instead of showing emotion and getting told off for it."
Yael nodded. She looked unwell.
"Yael, are you ok?" I asked.
"Yes, it's uh, just a lot of information. It's just making me think about my parenting, and some… other stuff."
Akiva took one of the prepared water bottles off my desk and handed it to Yael. She took it gratefully, made a brachah, and took a long sip. I allowed for the quiet, pregnant pause to hang in the air a little longer.
"Okay, so the next type of insecure attachment is called anxious-preoccupied. This baby cries when his mother leaves the room, but isn't soothed when she comes back. He doesn't trust that his mother will come back, but would also be scared of strangers. These kids will have noticeable separation anxiety even in grade school and are often clingy and insecure.
"The final type of insecure attachment is called disorganized-fearful and it's usually a result of pretty serious abuse, neglect, or trauma. The child doesn't know how to regulate emotions and is confused about how to attach to anyone."
"That sounds terrible!" Akiva lamented. "And this is all interesting, but I'm not following the connection to us. We had great childhoods." Yael nodded in consent.
"I'm sure that's true. However, sometimes we don't remember all the circumstances of infancy. Okay, we need to finish up now. We are going to do the next couple of sessions one-on-one in order to work further on assessment. I'll look at your attachment histories as well as use this time to identify what triggers your conflicts."
As I booked the subsequent sessions for the individual assessment phase, I noticed that both Yael and Akiva were calmer.
Understanding our attachment histories is not about blaming our parents; it's about discovering the contexts we come from to bring new awareness to our current relationships. Our parents could be kind, good people and very well-meaning, yet still foster unhealthy or insecure attachments. This could be due to their own attachment styles, personality limitations or even difficult life circumstances.
In the individual work I did with each client, I learned important things about their early childhoods. I discovered that Akiva had an anxious-preoccupied attachment style. Akiva mentioned that his mother had suffered from postpartum depression for the first year of his life. It took ten months until his father realized the severity of the situation and asked Akiva's grandmother to move in temporarily to stabilize the home.
After about a year and a half, Akiva's mother recovered from her depression and returned to being the loving, albeit overwhelmed, mother that she is today. Akiva exhibited separation anxiety in school and homesickness at camp. He was affectionately known in the family as "the homebody." However, at the core of Akiva's desire for his family was anxiety, an emotional pattern set in his first year of life.
Yael had developed an avoidant-dismissive attachment style. Her parents were both children of Holocaust survivors who believed in tough love; it was what they had experienced. Kids who cried were given the message that tears were a sign of weakness. Yael's mother believed that giving her kids strong direction (i.e., criticism) was important for self-awareness, and that physical affection was necessary only on special occasions.
Yael reported strong feelings of admiration for and closeness to her family. However, when I asked her if she had ever shared her marriage difficulties with a sibling or a parent, she was disdainful. Yael and her siblings had never shared their difficulties or vulnerabilities with each other.
"Yael, what are your primary issues of concern in your marriage?" I asked her during one of our individual sessions.
"I feel like I can't breathe. Akiva stifles me. I like doing my own thing, and he always wants to know what I'm doing. It's not like a controlling thing — I think he's sincerely interested. But give me some space! And sometimes, he'll say things that get me really angry."
"Like what?"
"He'll make a comment about the house or complain that the kids were acting a certain way. I think he knows how much that bothers me. I really do an excellent job. I don't need his criticism."
Yael, like most with this attachment style, tended to be overly focused on herself and maintained an excessively positive view of herself. In many cases, this high self-esteem is defensive, and the person is actually hyper-sensitive to criticism and rejection.
After a few sessions, Yael was able to see that she generally got offended when people threatened her self-worth. Yael recounted numerous friendships that ended because she was aloof and distant and/or reactive when her friend didn't fully appreciate her. We were able to draw parallels to her relationship with Akiva and saw that when he wanted to draw close, she'd get activated and run away, further rejecting Akiva, who'd get angry.
Akiva's main areas of concern were that Yael never really opened up to him, and so they were unable to achieve the type of emotional intimacy he was seeking.
"Wouldn't most women kill for a guy like me?" he asked. "Super attentive, super interested, open to sharing feelings… my sisters used to joke that I was mushier than them! I just can't take the stress of Yael's hot-and-cold attitude."
"Akiva, it's beautiful how committed you are to your marriage. The issue may be that when you draw close, Yael pulls back, which then triggers your attachment system: Your brain is hijacked into thinking that reestablishing connection with Yael is its biggest priority. You cannot calm down until she assures you that she'll be responsive to you, and you are safe in your relationship. Does that sound familiar to you?"
"Yeah. I think about Yael a lot, and I feel nervous when I don't hear from her several times a day. I feel like such a loser, especially because she rarely returns my attention."
"Akiva, try to have compassion for yourself, because what's going on is the child version of you — the one who wasn't sure if his mother would be there for him — is being triggered. The way you act in this relationship isn't because you have a personality defect, it's because you're wired to seek love and assurance in a particular way."
It was clear that Akiva's and Yael's attachment systems were activated when their needs went unmet. Then they engaged in "protest behavior" that could be harmful to their relationship, such as making excessive attempts to reestablish contact (texting and calling), withdrawing (not taking calls), acting hostile (eye-rolling, walking away), threatening to leave the marriage, and manipulating.
Stage Two: Changing Interactions
At their next session together, I explained how things could change. When you bring awareness to the part of you that's seeking connection and shift your communication style, you can heal attachment injuries and have the type of emotional intimacy you desire.
The next stage of EFT allows spouses to voice their attachment needs. Each person has the opportunity to share what their emotional needs are and define which emotions have been disowned — by themeselves or loved ones — in the past.
"It's time to share with each other what you have learned about your attachment needs," I said. "Who wants to go first?"
Yael reddened. "Um, okay, I will. Akiva, I learned that I have an avoidant-dismissive attachment style. My upbringing helped my resiliency, independence, and competence. But I'm not great at opening myself up to others. I guess vulnerability is hard for me."
"Great, Yael! Can you share what your relationship needs are, based on what you learned about yourself?"
"Well, I suppose that's why I keep my distance. I'm uncomfortable with vulnerability. I need to have you understand that I need my space and privacy. And that criticism is hard for me to hear. I feel bad, Akiva. When I say it out loud, it sounds horrible and selfish…" Yael was distressed.
"Yael, you just shared vulnerably about vulnerability," I said, and we all smiled. "Try not to judge yourself so harshly. Remember your infant and child brain. You can hang onto the good stuff you acquired — your sense of responsibility, strength, competence, and also try to practice opening up more. Akiva, can you respond to Yael and then share your relationship needs?"
"Yael." Akiva cleared his throat. "In the books that Abby gave us to read about attachment, I was able to identify you pretty easily. I didn't say anything to you, but mostly what came up for me was compassion. I know your parents. They're amazing people, but honestly, my heart breaks for little Yael who had to be so brave and often so alone. I'll try to give you more space. It would be helpful to me if you could remind me — gently please — if and when you need it."
"Akiva, that's a great suggestion. Maybe a code word or something?" I suggested.
"Okay. Good idea. Thanks for being understanding. I appreciate your compassion." Yael's eyes were moist. "Really… thanks." She choked up. "All right, your turn!" she said with a laugh, swiping at her eyes.
Akiva laughed, too. "It's pretty clear that I'm anxious-preoccupied. I learned that some of my awesome qualities come from my childhood — I'm loyal and involved. But when I feel triggered, my anxiety skyrockets, and I become preoccupied with you and our relationship. The more you run, the more I chase. It's embarrassing… but I'm trying to just accept it. I'm learning tools for when I feel anxious. I'd appreciate some reassurance and openness. In less stressful moments, could you give me more validation?" Akiva looked at Yael. This time she held his gaze and nodded.
I was hesitant to interrupt the palpable positive emotional energy in the room, so I was quiet for a moment. "Okay, great job  speaking up today. You've been doing a lot of reading and thinking through your assessment, yet you may need some time to process after hearing it from your spouse's mouth. Acceptance of each other's needs and essentially, acceptance of that inner child, can take some patience, especially after several years of knee-jerk reactions and misunderstandings. The goal for the next several weeks is simply to honor each other's attachment style. How does that sound to you?"
Akiva and Yael both smiled hesitant and hopeful smiles.
"Great. Now, you have homework."
They groaned half-heartedly. "You've been working hard and taking some brave risks in communication. Just today, you both practiced vulnerability and empathy for each other. So, for the next couple of weeks, your homework is to notice if you're able to continue taking the emotional risk of vulnerability."
In the next session, I worked with them to explore more about what helps them feel deeply connected to each other. As they had been practicing sharing their needs in a caring and direct way, they both felt closer and safer with each other and were able to do that.
Stage Three: Integration/Consolidation
The final stage of EFT, Integration/Consolidation, uses new communication patterns to solve problems and maintain intimacy.
"Akiva and Yael, you've both been working so hard and the benefits have been paying off! How are you feeling about your relationship today?"
"I feel hopeful and respected. It's amazing how little we fight, and when we do, we recover quickly!" Yael said with a smile.
"I feel much closer to Yael," Akiva said. "I'm starting to feel safer and more relaxed at home." He looked at Yael and they shared a smile.
"Wonderful. You both have brought so much awareness to the process. Now, having had a few months of understanding, it's time to address some more loaded issues. We'll start to look at these issues here in session, but you'll need to talk about these 'hot topics' at home too. So, what's first?"
"You mean you want us to bring up a topic that has caused fighting? Why? We like not fighting!" Akiva was incredulous.
"Because a trigger topic that may have caused tension and strife might look differently today, a few months into the process of demonstrating understanding and care." I surveyed my clients with a smile. "So, what will it be? Finances? Parenting?"
Yael and Akiva laughed in spite of themselves. "I know!" Yael shifted her gaze to Akiva. "You know what time of year it is…"
"Winter?"
"No, pre-Pesach." Yael's eyes shone mischievously.
"Right. The discussion of the year: What we're doing for Pesach." Akiva slumped back into his seat.
I looked expectantly at Yael. "What's with Pesach?"
"Pesach is the only time when my whole family is together. My siblings come in from all over the world. I'm the only one who lives near my parents. It's a major family reunion. My bubby even comes from Baltimore!"
"Okay… and?"
"I refuse to go to Akiva's family. Akiva says that's not fair. But we spend most of Succos with his family, and usually Shabbos Chanukah. His parents come visit, too. This is the only time our kids see their cousins on my side, and literally my only time with all my siblings. How could I spend even one day away when we can go to New York any time and see his family?"
"What's coming up for you, Akiva?"
"Well, of course I want to spend Pesach with my family. And believe me, my mother isn't exactly understanding of Yael's perspective. We move into Yael's parents because she doesn't have time to clean. When I'm there for the whole week, I feel overwhelmed. Yael couldn't care less if I'm around. And I'm not that close with her siblings…. "
"That does sound overwhelming. Yael? How could you respond to Akiva, keeping in mind that this setup could activate his attachment injuries?"
"Akiva, I hear what you're saying, and I'm sorry that you have felt left out or that you didn't matter in the past. But…"
"Yael," I cut in. "That was empathetic and validating. Just stop there and let Akiva digest your response."
"Thanks, Yael. It can feel lonely. When I try to initiate conversation and spend time with you, you run in the other direction. Then I feel humiliated and avoid you the whole Yom Tov. Not exactly the most uplifting experience."
Akiva kept his gaze lowered. I watched Yael try to respond twice and then stop. She was flushed with frustration.
"Akiva, I hear you. But what do you want me to do? I'd be miserable at your parents' house. Sorry. That came out bad. I meant I'd be miserable away from my family, knowing how much I'm missing out on."
They looked at me desperately.
"Are there any possible compromises you can think of?"
"It would be better if we could have our own space." Akiva brightened suddenly. "Let's stay home! I'll clean!"
Yael laughed. "You'll clean? It's never going to happen."
"I will clean. I promise. Maybe we'll get a little more household help. Let's just kasher a counter and lock everything up. We'll eat all the meals at your parent's house. It would be so much better to come home to our house afterward. I'd feel okay with all the time you spend with your family if I knew that later we'd have some time, too."
Yael looked unconvinced. "For the purpose of this conversation, I'm going to believe that you'll do most of the cleaning, or Sonia will. But I still think I'd feel left out and upset because so much schmoozing happens late at night or early in the morning over chocolate lebens."
"Yael, I hear that you really don't want to miss a single conversation, but do you understand how our dynamic gets even worse in that environment? It's torture for me." Akiva's tone was firm.
"I get it, Akiva. I actually do feel really bad. Now I understand why you spend hours in shul or just disappear in the middle of everything. How about…" Yael sucked in a breath, steadying herself. "We come home for Chol Hamoed. Yom Tov I'd really want to move in. What do you think?"
Akiva's face was wreathed in a huge grin. "Sold! For a million dollars! Yael, I'm not saying my mother's going to be happy, but at least I can work with this and look forward to spending time with just our family. I better start cleaning… or calling Sonia!"
They both laughed.
After watching their dynamic unfold, I broke in. "That was incredible! Can you believe how smoothly you handled that? You felt for each other and each person's individual struggle on this issue — and you came to a great compromise on your own. You didn't even need me here to help you navigate that!"
The last sessions were spent creating special rituals with each other. Texting and calling were huge trigger points for Yael and Akiva, so they decided to institute a morning and evening text routine. Date night was instituted once a week. Yael and Akiva were committed to finding meaningful ways to stay connected.
In our final session, Akiva and Yael reflected on their journey. "I can't say that we don't have conflict, we still do. But it's normal and manageable! And we always try to look at what triggered the reaction." Akiva spoke passionately. "And then, we do damage control!"
Yael chuckled.
"Your process has been amazing to watch. You should both be very proud of yourselves. I'm here if you need any fine-tuning in the future, but you have the tools moving forward."
Yael and Akiva put on their coats to leave together, in step with each other. As they left, the door slammed behind them. "The wind…" I muttered to myself and laughed.
Abby Delouya maintains a private practice in Montreal and works in schools as a youth and addictions counselor.
Disclaimer: This article is for psycho-educational purposes only, not diagnostic purposes, and does not serve as a replacement for individual therapy. Scenarios are a composite of people and situations and all identifying details have been changed.
(Originally featured in Family First, Issue 636)
Oops! We could not locate your form.
>