| Job Search |
So, You Want to Be a… Nurse  
| March 17, 2021
A good nurse is compassionate, caring, patient, and dedicated, able to communicate well with both patients and doctors, and is a team player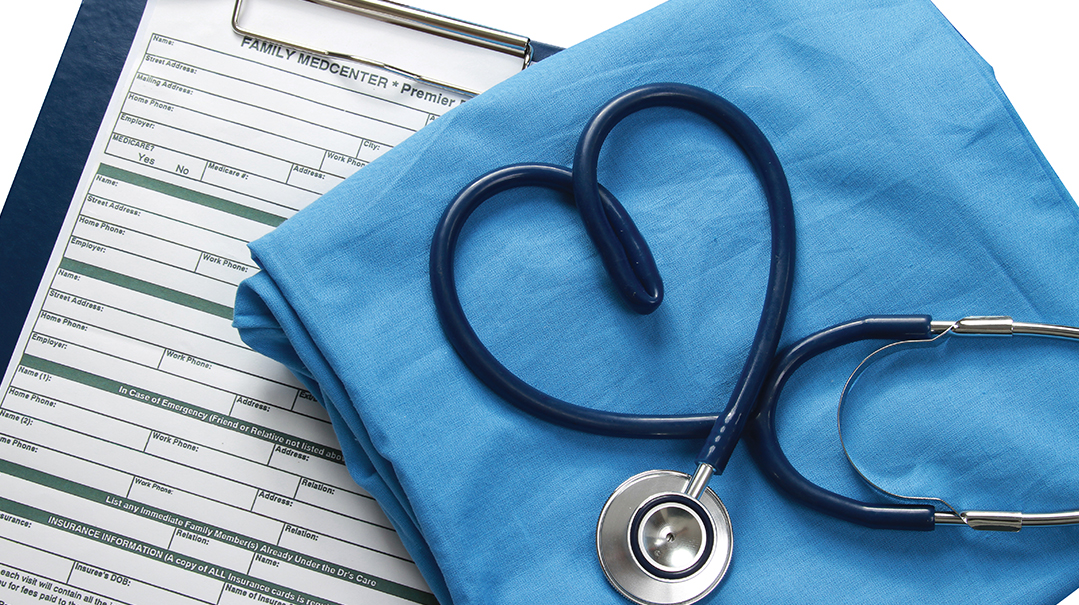 While specific responsibilities vary depending on the type of nurse you are, the general job description includes caring for patients, administering medication, recording patients' conditions, communicating with doctors, assisting doctors during procedures, and providing education and emotional support to patients and their families.
Nurses can work in hospitals, private practices, clinics, nursing homes, retirement centers, schools, camps, home healthcare settings, and more. The wide range of settings reflects the large variety in the field of nursing itself. Some of the most common types of nurses are:
Licensed Practical Nurse (LPN) and Licensed Vocational Nurse (LVN) — entry-level nurses who generally work under RNs, performing duties such as routine tests, sample collection, and patient feeding and care.
Registered Nurse (RN) — aside from providing general patient care, RNs perform more complex tasks such as administering diagnostic tests and medications, and they're more involved in creating the patient's treatment plan.
Clinical Nurse Specialist (CNS) — these are advanced-level nurses who, aside from providing care to patients in their area of specialty, also work on a macro level using theory and research to improve nursing systems. They may work as consultants to other health care professionals, developing guidelines and protocols to improve patient outcomes.
Nurse Practitioner (NP) — NPs can perform some of the physician's responsibilities, such as prescribing medications, performing in-office procedures, and interpreting diagnostic tests. They can admit and discharge patients from hospitals, and there is a lot of collaboration between the NP and the physician.
What kind of schooling do I need?
LPNs or LVNs generally complete a one-year nursing-certification program and pass a National Council Licensure Examination for practical nurses (NCLEX-PN). RNs must complete a bachelor's degree program in nursing and pass a national exam for registered nurses (NCLEX-RN). Advanced-practice nurses (CNSs and NPs) must also complete a master's or doctoral degree.
A good nurse is someone who is compassionate, caring, patient, and dedicated, able to communicate well with both patients and doctors, and is a team player. A nurse also needs to have good attention for detail, be quick thinking, and have critical-thinking skills. And, of course, they need to handle themselves well in a stressful environment.
What can I expect to earn?
Salaries vary depending on the type of nurse you are, your locale, and other factors such as additional certifications, years of experience, and overtime pay. New York salaries are significantly higher than in other areas of the country.
Median salary nationwide for an RN: $73,300
Starting salary in New York: $85—90,000
Average base NY salary: $110,000 (with overtime and other add-ons, this can easily go up to $150—160,000)
Tales from the Trenches: THREE NURSES DESCRIBE THE HIGHLIGHTS AND THE CHALLENGES
SHEVY ROSNER
-Clifton, NJ
-NURSE AT NEW YORK PRESBYTERIAN CHILDREN'S HOSPITAL
-COLUMBIA UNIVERSITY SCHOOLOF NURSING
-YEARS IN FIELD: 16
MY TYPICAL DAY AT WORK
I work as a bedside and charge nurse in a level 4 neonatal ICU, which is the highest NICU level. I work 12-and-a-half-hour shifts, from 7 a.m. to 7:30 p.m. This is the case in most hospitals, where nurses work 13-hour shifts, and then have days off in between.
As a bedside nurse, I take care of my neonatal patients, who can range from 23 weeks gestation to full term infants. That includes feeding (which, for a 23-week-old baby, can be a quarter of a teaspoon), thermoregulation, respiratory assistance (something that preemies need help with for a few weeks or even months), administering medications, drawing bloodwork, and more.
As the charge nurse for my shift, I'm in charge of the overall status of the 58 babies in my unit. I manage the nurses, deal with parents, help nurses who need an extra hand, attend scheduled meetings, report unit issues that need to be directed higher up, organize admissions and bed placements, make the nurse-patient assignment for the following day, and report off to the next shift's charge nurse. Basically, I have to be ready to deal with anything and everything that comes up.
HOW I CHOSE THE PROFESSION
I was in the middle of doing my BA at Hunter College for nutrition when I was inspired by a friend who was in nursing school and loved it. So I graduated Hunter and then went to Columbia University for my bachelor's in nursing. I also have a Master's in Nursing Education from Ramapo College.
HOW I CHOSE MY SPECIALTY
I love kids — they're innocent and you can engage them while doing nursing care to make it more fun for them. I worked in a pediatric unit for five years, and many of my patients were "frequent flyers," which means they had long-term issues and would come back often to the hospital for treatment. I got to know them and their families really well.
I then moved on to the neonatal ICU, looking for a challenge and to increase my knowledge in critical-care nursing. I've learned so much; I help resuscitate babies, do CPR, do preventative measures to keep the babies alive, and also care for babies who are dying or have died. I've done postmortem care, and have educated the staff on my unit about the halachos of end-of-life care for Jewish babies, which is very meaningful for the families going through this.
WHAT I LOVE MOST ABOUT THE FIELD
I love how flexible it is. You have so many work settings to choose from, and if you don't like what you're doing, you can just switch to a work environment you enjoy more.
I also like the 12-and-a-half-hour shifts. It's hard and exhausting, but you get it done and then you have more days off with your family. I worked night shifts for about ten years, which worked well when my kids were younger. Now that they are getting older, I've switched to day shift.
WHAT I FIND MOST CHALLENGING ABOUT THE FIELD
Working night shifts is super challenging on the body. Many nurses get headaches, don't sleep well, and find their body synchronization is totally off. It's difficult to sleep during the day, with construction or doorbells ringing outside. Since most new hospital hires start off on night shift, this can be quite a stressful adjustment for them.
I'LL NEVER FORGET WHEN
About two years ago, we had quintuplets in the NICU who went home totally well and healthy. Such a miracle.
Another case I remember is a set of triplets — one born at 23 weeks and the other two babies were born two weeks later. So the triplets had different birth dates.
SOMETHING I WISH PEOPLE KNEW ABOUT NURSING
Working three days a week doesn't mean you're on vacation for the other four days. The shifts are exhausting and, especially for nurses on night shifts, their afternoons prior to and following the shift are completely devoted to rest.
Another thing: Nurses are front-line health-care workers; without them, patients would not survive. The nurses do ALL the hands-on work on patients.
HOW WE WERE AFFECTED BY COVID-19
In the NICU, visitation restrictions were a major issue. Normally, a baby can have four visitors during his NICU stay. At the beginning of COVID, this dropped to one visitor. That meant only one parent could be with the baby; imagine being the other parent, and not being able to see your baby for weeks! It caused major tension on the unit, and much emotional distress for the parents.
Then there was the issue of a baby born from a COVID-positive mother who needed to be admitted to the NICU. It took about five people to handle the move, and the mother couldn't visit her baby during her entire quarantine period. We instituted virtual NICU sessions using iPads, so that the parents could video in with their baby and the nurse.
Staff communication was an issue as well. Information was changing so quickly, as new guidelines were constantly implemented, yet we couldn't have group staff meetings to efficiently communicate all of this.
And, of course, the biggest issue was our own fear, especially at the height of the virus, when everything was unknown. Would we die at work? Would our coworkers?
Nurses and health-care professionals are feeling huge burnout after a year of intense work, and many are displaying their own mental-health issues as a result.
MY ADVICE FOR PEOPLE STARTING OUT
It's a tight market now, with hiring freezes in hospitals due to COVID. My suggestion is to take whatever job you're okay with, even if it's not perfect. Once you have a first job, you're no longer considered a "new grad" and you'll have an easier time getting hired.
Keep in mind that crying as a new nurse is normal. It's overwhelming, and there's a lot to learn. Don't be afraid to ask a lot of questions and reach out for support.
On that note, I'd like to mention the OJNA (Orthodox Jewish Nurses Association). It started in 2010, and today is a very active Facebook group with 2,500 members (I'm currently its president). We offer tremendous support to nurses, including a new-graduate mentorship program, résumé-writing assistance, and a job board. We run annual conferences with continuing-education credits, as well as chapter events around the country; currently we're in the middle of hosting a nine-week medical-halachah webinar series. And we also publish a journal, which is mailed to members.
During COVID, we also ran community-education events, and distributed 450 pulse oximeters to high-risk community members, as well as surgical and N95 masks to over 1,000 health care professionals.
BENJAMIN KORMAN
-Far Rockaway, NY
-REGISTERED NURSE AT NORTHWELL/LIJ FOREST HILLS HOSPITAL
-B.S. IN ACCOUNTING AND B.S. IN BIOLOGY FROM TOURO COLLEGE; NURSING DEGREE FROM NYU AND NASSAU COMMUNITY COLLEGE
-YEARS IN FIELD: 13
MY TYPICAL DAY AT WORK
After working in the emergency department for eight years, I switched to the critical care recovery unit, which receives patients from the operating room for immediate post-op recovery. Our task is to make sure the patients are and remain stable — that their vital signs are normal, their surgical site is clean, dry, and intact, that they're awaking from the anesthesia within expected parameters, and other tasks that vary based on the type of procedure that was performed. We are a major component of the healthcare team, working along with the anesthesia and surgical teams, as well as with various therapists.
My job involves a lot of stress; for example, a patient just waking up from anesthesia may need an urgent procedure but can't give consent, so I need to make sure his family members are notified and get their consent, while at the same time constantly monitoring the patient to make sure his vital signs aren't deteriorating to a point where we have an emergency situation.
There's also a lot of documentation; we need to document everything we do.
As the charge nurse for my shift, I'm responsible for the patients on my unit. If another nurse needs assistance, they turn to the charge nurse as well.
HOW I CHOSE THE PROFESSION
In the summer of '98, I was involved in a serious motorcycle accident on the Belt Parkway. I had what's called road rash, which basically means my skin was ripped right off my body. I was taken to the Jamaica Hospital Trauma Center, where I required a tremendous amount of care. During my extensive hospital stay, I couldn't help but notice that the well-paid doctors would just come in and out of my room, barely saying a word to me, while it was the nurses who did everything. They took such good care of me, and really went above and beyond — all with such kindness and patience. I was struck by what a rewarding job nursing was.
However, even though I was interested in the medical field, I was advised by mentors to study accounting. I worked for a CPA firm a little less than a year. Realizing that it wasn't for me, I told my wife that I wanted to become a nurse, and she was extremely supportive.
HOW I CHOSE MY SPECIALTY
I was always intrigued by the ER — the environment is just electrifying. You never know what kind of patient is coming in next, and everything has to happen immediately, and be prioritized in the most critical order. The stress level is really high, but the reward is even higher. When you go home, you're completely drained like a rag but you're also on a total high.
WHAT I LOVE MOST ABOUT THE FIELD
The absolute elation you feel at the end of the day, from knowing you've helped so many patients and their family members.
WHAT I FIND MOST CHALLENGING ABOUT THE FIELD
Shabbos. Especially for an RN who's starting out, it can be very difficult when it comes to scheduling your shifts for the six-week grid. You can't just choose your own shifts; everyone is assigned shifts on the grid, which usually includes every other weekend, and the choicer shifts are selected by seniority.
When I started working, I was lucky to find another nurse who didn't want to work Sundays, so we split our weekend shifts, with me working every Sunday, while she worked every Saturday. I turned down a few management positions because I didn't want to be on call 24/7.
SOMETHING I WISH PEOPLE KNEW ABOUT NURSING
It's incredibly exhausting. You're constantly pulled in different directions. Every patient wants to be cared for and every doctor wants to make sure their patient is being taken care of, but when you're responsible for eight, ten, or even fifteen different patients, you can't always make everyone happy.
HOW WE WERE AFFECTED BY COVID-19
COVID hit all hospitals like a train wreck. The ICU jumped to 400% capacity; four floors were converted to ICU, in addition to every waiting room in the hospital. The influx of patients was out of control. I was transferred from Recovery Room/ Critical Care to work in the ICU because the demand was so great.
To blame anyone (management or staff) for what happened is just not fair; in those early days, nobody knew what was going on. If you were inside the hospital during that time, you would understand the chaos. We had to quickly adapt to totally new situations, to take whatever training we had and just do the best we could.
I would keep working until I couldn't anymore. Sometimes you'd work 16 hours, close your eyes for four hours, and then get back to work. The number of patients one nurse had was above and beyond anything we could handle. I'm not talking about any specific hospital here — this was the case at all hospitals.
Most nurses who worked in COVID units now have emotional scarring that they'll have to deal with for the rest of their lives. Watching young people die in front of your eyes every day is not something you can just process and then move on.
MY ADVICE FOR PEOPLE STARTING OUT
Try to get into the hospital system as soon as you can. Take your licensing exam right away. If I could do it again, I would have also gone for my master's right away to become a nurse practitioner.
RECHEL DEVOR
-Brooklyn, NY
-PSYCHIATRIC NURSE AT A BEHAVIORAL HEALTH FACILITY, NEW YORK
-TOURO COLLEGE NURSING PROGRAM
-YEARS IN FIELD: 4
MY TYPICAL DAY AT WORK
I'm a psychiatric nurse on an acute inpatient mental health unit. My responsibilities include helping the patients with both medical and mental health issues. I work the night shift, so when I get to work, I'll conduct therapy groups or talk to my patients. Then, we administer medications and prepare for the night.
When you work in a psych unit, you need to expect the unexpected. Particularly if I have manic patients, my shift will be more dramatic. I mainly deal with issues such as schizophrenia, bipolar disorder, depression and anxiety, etc. A big part of our job is suicide and violence monitoring, as well as medication administration and assessing for side effects.
HOW I CHOSE THE PROFESSION
I was interested in medicine, and I wanted a career in which I could be present for my family while making a parnassah. I also liked the broadness of the nursing field; you can always find some area that interests you. While in the beginning it can be hard to get the position you want, if you work hard, you can be successful.
HOW I CHOSE MY SPECIALTY
It sounds funny, but I ended up in mental health because I did well in the class in school. I was actually looking into anesthesia or trauma, but this job kind of fell into my lap; since I'd done well in the subject, I decided to try it out. There aren't so many frum people doing what I do, and I like knowing that I can be there to help people with mental health issues in our community. I'm still at the beginning of my career, and I continue to stay open-minded and see where this will lead me.
WHAT I LOVE MOST ABOUT THE FIELD
If someone breaks their leg, you can see it on an X-ray. In mental health, there are no X-rays; there is a lot of trial and error as we constantly expand our knowledge based on treatment results. It's exciting to be part of it. Also, I love the fact that when you treat an individual patient, you're actually helping the entire family. The whole family is affected when someone, whether a child or a parent, is having mental health issues.
WHAT I FIND MOST CHALLENGING ABOUT THE FIELD
The main challenge of my job is the unpredictability of my patients. I've had patients who've promised repeatedly not to hurt themselves, only to attempt suicide on my shift. Also, many of the patients are dangerous and violent, and I always need to be hyperalert for my own safety. Many staff members have been grievously injured. If a medical patient doesn't take their medications, they suffer the consequences; if my patients don't, I'm the one who suffers.
I'LL NEVER FORGET WHEN
We once had a frum patient mumbling to himself. The doctors and nurses chalked it up to his diagnosis. But I realized he was davening. I brought him a siddur and subsequently educated the staff about religious prayers.
SOMETHING I WISH PEOPLE KNEW ABOUT NURSING
It's not as easy as it looks. I definitely think that the COVID pandemic positively changed the public's perception of nurses. Prior to COVID, people would say that I'm "just a doctor's assistant," or that I just "give out pills." People now see that there is so much more to keeping a patient alive.
HOW WE WERE AFFECTED BY COVID-19
COVID has been very overwhelming. I was nervous to bring the virus home to my family, but I still needed to go to work. At the hospital, we were dealing with staffing shortages and hectic shifts. Because other hospitals closed their behavioral health units, we were getting their patients. Many of my COVID-positive patients didn't want to wear masks or stay secluded, so I was in full PPE gear all the time. I was also nervous about transmitting the virus to my non-COVID patients. After the initial wave, my hospital opened a separate unit for mental-health COVID patients.
There were no visitors allowed on our units during COVID, which is still the case. One of my patients was a frum man, and he had no access to religious articles. I ended up bringing him a siddur, grape juice, and challah, and arranged for him to get tefillin.
MY ADVICE FOR PEOPLE STARTING OUT
Keep an open mind. It's great to have a general direction, but you never know what will interest you along the way.
Also, even though the 12-hour shift is highly lauded in nursing school, be aware that this often clashes with leading a social life, or with your kids' schedules. It can be even more difficult if you have to work the night shift. You might feel more fulfilled taking a nine-to-five nursing position.
(Originally featured in Mishpacha, Issue 853)
Oops! We could not locate your form.
>