| News In Depth |
Shifting ground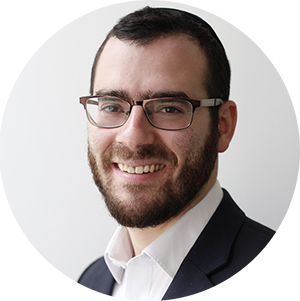 | June 17, 2020
The faces and places behind Israel's annexation saga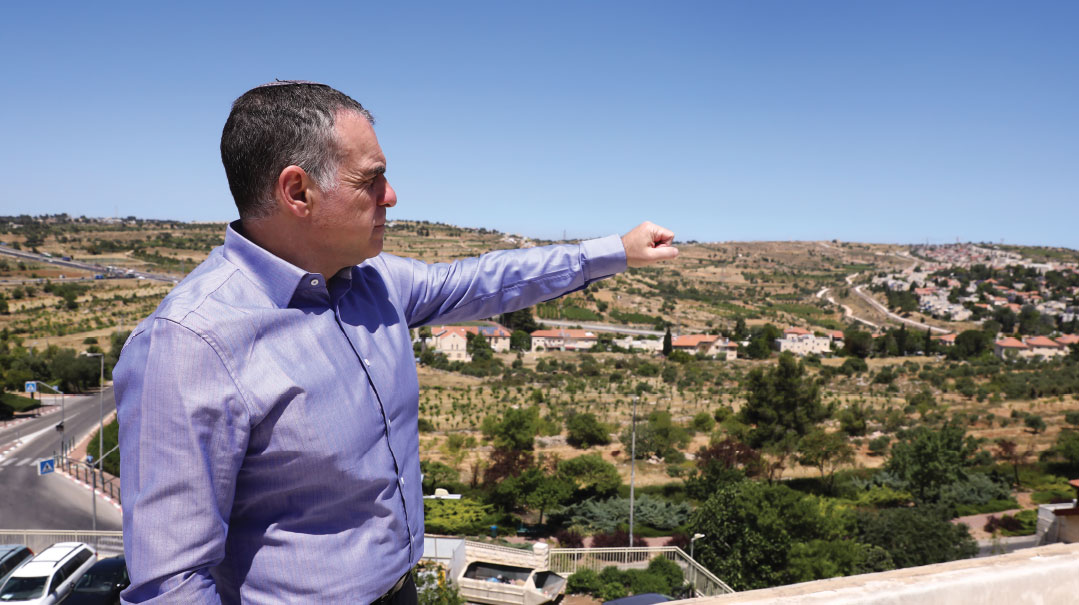 Photos: Eli Cobin
It's two weeks before D-Day for the settlement movement — the July 1st date when Bibi Netanyahu may begin incorporating swathes of the West Bank into Israel proper following the Trump peace plan — and I'm winging my way at illegal speed across the dramatic olive-green-and-khaki hills of Gush Etzion.
Barbed wire, army watchtowers, and Palestinian license plates flash past when the distracted taxi driver drops a geopolitical bombshell.
"Annexation," he says, swerving from the path of oncoming traffic, "What annexation?"
Coming from a stereotypically right-wing Israeli cabby, that simple question shows why the Trump plan is in trouble. With hundreds of thousands jobless, and a second coronavirus wave threatening, polls show that annexation, or "sipuach" as it's known in Hebrew, is a distant concern for the country. Like most Israelis, the "Deal of the Century" simply hasn't registered on the man's radar.
Even stronger headwinds are blowing through the offices of the Yesha Council, the settlement umbrella organization where I'm headed. Five short months after they attended the historic unveiling of the Trump plan in the White House, the Yesha leaders' euphoria has vanished.
Efrat and the chareidi city of Beitar Ilit are slated to be located inside Israel proper, as are Maaleh Adumim and Ariel. But according to the map released by the Trump administration, around 20 yishuvim, from Hermesh in the north to Otniel in the south, are destined to become enclaves deep inside a future Palestinian state.
Split over whether the deal is a historic opportunity or a disaster in the making, these leaders are totally in the dark about what will happen in just two weeks. Prime Minister Netanyahu has kept his cards glued to his chest. "We are all pieces on a giant chess board," admits Oded Revivi, the mayor of Efrat and the Yesha Council's foreign envoy. "You get moved around, and you don't see the bigger picture."
The unfolding drama contains many ironies. Bibi, whose political career began in opposition to Oslo, has come full circle to preside over its demise. With only one Jewish Home minister, Rabbi Rafi Peretz, in the coalition, the settlement community is without political power in the Knesset at a critical moment, while the chareidim, reluctant participants in the settlement enterprise, hold the balance of power.
As the countdown begins to what may be Israel's biggest foreign policy move in decades, I set out to put my finger to the wind in Gush Etzion, a central plank of the settlement project in Yehudah and Shomron.
Will residents have to drive home through Palestinian checkpoints on access roads that the IDF no longer controls? Have the Americans reversed course since January? What does Bibi really want, and will Benny Gantz go along with him?
Leaders and locals express hope, cynicism, enthusiasm, and indifference. But from the conference rooms of Yesha to the windswept hilltops of remote outposts, there are more questions than answers.
The Best Opportunity
"You know what the Gemara says about prophecy being given to fools?" asks Efrat mayor Oded Revivi. "If we'd spoken just a few days ago, I could have told you what I thought is going to happen on July 1st. But now things have happened that show we don't know the full picture, and I'm not a prophet."
Revivi's forecasting abilities have been knocked off-kilter by an op-ed in Yedioth Ahronoth by a senior Arab ambassador warning of consequences for warming Israel-Gulf ties if annexation proceeds, and a series of revelations about the direction of the Trump plan.
"When we flew to D.C. on 48 hours' notice for the peace plan unveiling, there was an understanding that something big is happening. Bibi anticipated that we would be able to apply Israeli law within 48 hours, and that the Americans were giving a blank check for annexation as long as Bibi and Gantz were on the same page."
"That," continues Revivi, "is what I understood until last week. Today I'm not certain if the US knows what it wants."
As a veteran spokesman for the settlement movement — he's been Efrat's mayor since 2008 — that may be a diplomatic way of saying that the US has rowed back from its January commitments. Late Sunday, prime-minister-in-waiting Benny Gantz and Foreign Minister Gabi Ashkenazi met with American ambassador David Friedman to gauge whether American enthusiasm has indeed cooled.
"In January, evangelical leaders whom I met explained to me that annexation was an American interest," says Revivi. "It wasn't just the November election, but also financial interests. Today, after the United Arab Emirates' ambassador to Washington wrote that annexation threatened the ties between Israel and the Gulf States, we don't know what the US's interests are."
Spread out below the large windows of Revivi's office is the heart of Gush Etzion. Straight ahead and across the road is Elazar, founded by American immigrants in 1975, and Neve Daniel. To one side is the Gush Junction, a shopping hub and a terror magnet where every bus stop is protected by two watch posts manned by soldiers, guns at the ready. Further in is Alon Shvut, where exactly six years ago, three Israeli teens were kidnapped and murdered by Hamas, sparking the 2014 Gaza war.
As mayor of Efrat, a well-groomed town of 13,000, Revivi's decisive tone comes naturally.
"I came out in support of the plan because it offered the greatest opportunity since the 1968 Rogers Plan demanding Israel withdraw to 1967 lines. We can move forward by applying Israeli law to 30 percent of Yehudah and Shomron without giving anything up, because the Palestinians won't accept the conditions for peace, things that we have wanted for years."
It only takes a mention of the words "Yossi Dagan" to draw a strong response from Revivi. Head of the Samaria Regional Council, Dagan has emerged as a vocal opponent of the Trump deal. Saying that he wouldn't accept "annexation on a diet," the high-profile settler leader claimed that Bibi should imitate his predecessor Menachem Begin, who ignored President Reagan's objections and applied Israeli law to East Jerusalem. Netanyahu, Dagan says, should do the same for the Jewish-settled West Bank.
"It's very easy to fall in love with Dagan's passionate statements," counters Revivi. "But we live in a global village. We're still suffering from Obama's decision not to veto the anti-Israel resolution at the UN after Trump was elected. Those who say that we can go it alone don't understand global politics. They also don't understand that most of the country is not interested in this issue at the moment, as polls show.
"The mistake of my friends by saying no," he says, "is falling into the Palestinian trap, not to miss an opportunity to miss an opportunity."
George Mason University's Professor Eugene Kontorovitch, an international law and Middle East expert, agrees with much of this assessment. "I'm truly mystified by the reaction to the plan on the Israeli right and in the American evangelical world," he says. "They should be jumping for joy. It is not inching closer to a Palestinian state because in return for applying Israeli law, Israel agrees only to suspend building in areas it has never built or planned to build on, and to begin to negotiate with the Palestinians, should they meet tough conditions, something no Israeli government has ever refused to do.
"The Palestinians would have to agree to disarm Hamas, stop the de-legitimization of Israel in their school system, and end up with a demilitarized state, which they won't agree to do. Even then, before negotiations, throughout negotiations, and until Israel agrees to a Palestinian state, those Israeli yishuvim supposedly cut off in Palestinian territory will actually be surrounded by Israeli-administered Area C."
Oded Revivi may also see the Trump plan as an opportunity, but he concludes on a darker note, testament both to his respect for Netanyahu's political wiles, and the fragility of the settlement enterprise.
"It could be that Bibi is preparing to back off from the whole annexation," he says. "There's even a suggestion that the whole Trump deal is a spin, and Bibi will leverage that threat to gain a diplomatic breakthrough with the Arab states as his legacy."
Enclaves
A few minutes out of green and manicured Efrat, past the Gush Junction, and you're in bandit country.
It's a land of contrasts: scruffy Arab villages with lines of luxury cars bearing the 'P' Palestinian license plates. A donkey working the ancient agricultural terraces, framed against a crane building a modern housing block.
It feels like the Wild West. Red signs warn Israelis that entering Palestinian-controlled Area A is dangerous and illegal. With little civilian police presence, hazardous passing is the norm on narrow Route 60 leading to the isolated yishuv of Karmei Tzur.
Surrounded by the vineyards that presumably give this town of a few hundred families its name, the place is also ringed by something less pastoral. Far too close for comfort begins the first Arab village, one of several that encircle the red-roofed Jewish town.
This is what the Trump plan means by an enclave, or "muvla'at" in Hebrew.
"We've lived in Karmei Tzur for 30 years," says Gush Etzion Local Council head Shlomo Neeman. In a fluent, lightly-accented Hebrew with hardly a hint of his native Birobidzhan, the Yiddish-speaking republic in the Soviet Union founded by Stalin, he explains that his opposition to the plan is on ideological, not personal, grounds.
"This is not a problem of isolated yishuvim — they have always been isolated," he says. "The national cause is bigger than the needs of these towns. When we heard the Trump plan in the White House, we said shehecheyanu with Sheim and malchut. But this plan is different from what it was six months ago. When I was in the White House, we were told that there would be no building freeze in the enclaves, and that we would be able to apply sovereignty there. The Americans have changed their minds."
The significance of that change becomes clearer as Neeman turns on a large screen at the end of the conference room and uses a laser pointer.
"With Israeli sovereignty in these isolated yishuvim, there is no Palestinian state," he emphasizes. "I would give up sovereignty in Maaleh Adumim for example, because it will never become Palestinian. But without sovereignty in these yishuvim, there is a contiguous Palestinian state across most of the West Bank. It's back to Oslo."
Being Practical
Unlike many things about chareidi life, the story of annexation is not black and white, as I realize while talking to the mayor of Beitar Ilit, Meir Rubinstein.
In office for the last 13 years, he's known as the "Ra'is," Arabic for chief, because he too is not going anywhere. Entire walls of the vestibule in front of his office in the multi-story municipality building are covered with pictures of Rubinstein, who's a Breslover chassid, with visiting rebbes and rabbanim.
But sitting at a suitable social distance due to coronavirus, he gets straight to the point about annexation.
"It can only do us good," he says decisively. "At the moment we are governed by the IDF's civil administration. Every cable we lay, road we extend, balcony we add, needs to go through the army. They don't understand how to deal with civilians."
With 60,000 residents, the chareidi town is second only to Modiin Ilit in size across Yehudah and Shomron. But according to its mayor, the town's growth has been stunted by the restrictions. "Without these limitations on building new neighborhoods and building within the existing town, we would be 600,000 people. As soon as annexation happens, I can build 10,000 homes on available land. I see Beitar as the solution to the chareidi housing crisis."
In many ways, the story of Beitar Ilit is the story of the growth of the Jewish communities of Yehudah and Shomron. The biggest towns, from Beitar and Efrat to secular Ariel, aren't ideological magnets. Rather, these places draw people seeking affordable housing, and larger living quarters.
But travel deeper into Gush Etzion, and the chareidi picture grows more complicated.
Twenty minutes from Efrat lies the remote settlement of Meitzad. The drive is breathtaking, through empty hills, and large sections of road with no cell phone reception. Red warning signs abound, and the majority of traffic is Palestinian.
Then, climbing out of the valley, the road reaches Meitzad. Founded in 1984 by a nucleus from the Diaspora Yeshivah, it's a settlement with a difference, because it's chareidi. Complete with a kollel, Talmud Torah, and Bais Yaakov, it commands a panoramic view of the Dead Sea, Jerusalem, and Chevron.
"Working on local building projects, I've spoken to lots of Palestinians, and seen that most of them think that the Palestinian leadership is only interested in themselves," says local council member Elchanan Frumer. "As a chareidi, my approach to this annexation issue is pragmatic: the Palestinians exist, they're not going anywhere, and if they have a better life there will be less terror. But I also want to open a Talmud Torah and new neighborhoods in my yishuv."
"In general, we are not ideological about sovereignty as in the national-religious community, but the bottom line is that a building freeze will be a death blow to our attempts to grow this place. Why do we need to 'solve' the settlement issue?" he asks rhetorically. "Let it carry on like the IDF draft law did for decades — never solved, but functional."
An extension of Meitzad is the national-religious settlement called Pnei Kedem. Looking toward the east, as its name implies, it's on the forward slope of the mountain facing Jordan.
Fifty-five families currently live there, but according to Shlomo Peretz, the yishuv's spokesman, they have plans to expand to a hundred and fifty. "There is such confusion about the Trump plan," he says, gesturing to the perimeter fence below him. "Can you imagine what it would be like if a Palestinian state came up to there? That's what it means to live inside a muvla'at."
Meitzad's Elchanan Frumer is in contact about annexation with leading chareidi politicians, who play an outsize role in Bibi's current government. It was reportedly Degel HaTorah's MK Moshe Gafni, head of the powerful Knesset Finance Committee, who amended the coalition agreement to read that his party would support Likud on annexation "subject to American approval."
Chareidi politicians share Frumer's concern for annexation's impacts, but like everyone else, are in the dark about Bibi's plans. "One of the chareidi MKs said to me that it's either very bad news for the yishuvim, and Bibi wants to limit his exposure to that politically by keeping things under wraps until the time it's relevant. Or it's good and he wants to release the news at a good time for his own political benefit."
Whatever the truth of that, it's a sign that Israeli politicians are still dealing with a man who continues to twist the political system around his finger.
And once again, it's symptomatic of the brittleness of the settlements where Frumer and Peretz live, which are dependent on ongoing political goodwill for their basic functioning.
End of the World
If there's anywhere that deserves the title of "middle of nowhere," it's Ibai Hanachal. On a windswept hilltop that radiates out on another spoke from the Efrat hub, its views are more than panoramic; there's a sense of vastness. Overlooking the Dead Sea, Judean Desert, and Jordan on one side, on the other it plunges to Nachal Arugot.
Founded in 1999 by Breslover chassidim who wanted to live close to nature, today it's a national-religious yishuv of about 40 families — all of them living in caravans. The place looks like a trailer park that turned into a village. But it's Meitzad's Elchanan Frumer the manager of the yishuv, who explains what annexation would mean here.
"Ibai Hanachal is legally part of the adjacent chareidi yishuv Ma'aleh Amos," he says. "We've got permission to build a hundred houses here to replace the caravans, but I have no idea if that could go ahead now. What is our status now? Will there be a freeze or not?"
As we stand talking, the muezzin sounds from the Palestinian village next door, and Frumer explains that on the ground there is cautious interfaith cooperation. "The local authorities started to use the site next door as a refuse dump, and the bad smell bothered us as much as them. So we campaigned and demonstrated together to get it sorted out."
But elsewhere on Ibai Hanachal, hilltop-grabbing is a serious game of settlement cat-and-mouse that will continue, annexation or not. Overlooking the Arugot wadi, Roni, a tough-looking man in shades and holding a child, is building a compound that sprawls over the hillside, and is farming grapes and olives further down the slope. He lives alone with his family, an isolation that takes a frontiersman's mental strength to endure.
"The sipuach doesn't make a difference to us," he says. "We're building here because that is how the country was set up — by laying a claim to land. There was nothing here six years ago, so the Bedouin used to come right up to the yishuv's entrance; now they're gone. Wherever we come, the Bedouins don't. Where Jews move out of the cities, they can reclaim land."
And near the exit gate of the hilltop compound is the local rabbi, Rav Amnon Trutner. "Most people here see the whole story as an illusion that won't happen," he says. "It's an American business deal and we're totally against it."
One-Man Show
All roads in the Gush lead to Efrat, and it's there that I head back from the rugged hills above.
It's mid-afternoon, and in the local mall-cum-supermarket in Efrat South, patrons are sitting at an array of coffee shops. The smell of deli wafts from somewhere, as a large billboard advertises a family deal on burgers that would be at home anywhere in American suburbia.
One man's Stetson is a giveaway to his nationality, and Yossi, originally from New York, is happy to talk from behind his surgical mask. "I think it's a good idea to apply sovereignty just to the big cities, which is what they're discussing now," he says. "The rest can come later."
But others are far less knowledgeable. Two young men who live in Jerusalem's Gilo neighborhood only have a hazy idea that anything is afoot. "The country is busy with coronavirus," one offers after a pause.
Perhaps it's that distracted state that is allowing Bibi, in his 11th consecutive year of power, to go solo on an issue of national destiny.
It's only later in the day when reports come in that Netanyahu has finally met Defense Minister Gantz and Foreign Minister Ashkenazi, with US Ambassador Friedman reportedly playing go-between, that it becomes clear that Bibi has run into opposition.
But just what those talks mean, no one is telling the half a million people they most concern.
Like the "Israel, strong with Netanyahu" election poster still fluttering from a fence at a checkpoint near Beitar, the country heads into uncertainty — and the only man who seems to hold the cards, clasped tightly against his chest, is the ever-present Bibi.
Oslo & Beyond
Israel's Six Day War victory in 1967 tripled its territory, handing it control of the West Bank — better known as Yehudah and Shomron, heart of the historical Jewish homeland — and the lives of a million Palestinians.
The Oslo Accord of 1993, signed between Israel and the Palestinian Authority, were meant to end once and for all the Israeli-Palestinian conflict through a peace process. Under the agreement, which is still in force, the West Bank was divided into three zones. Area A containing big Palestinian towns like Ramallah and Tulkarm, is under full Palestinian control; Area B, consisting of open territory and small Palestinian settlements, is under Palestinian civilian administration and joint Israeli-Palestinian security control; together these areas comprise some 27% of the West Bank. Area C, the vast majority of the territory, contains all Jewish settlements, disputed land and is under full IDF control. Jerusalem was meant to be divided with East Jerusalem becoming a Palestinian capital.
But over endless rounds of Palestinian terrorism and Israeli retribution, that peace process turned out to be a one-way street: the Palestinians wanted Israel to withdraw from its 1967 gains including the strategic Jordan River valley. Israel ceded territory such as Gaza in 2005, and the Palestinians demanded more.
The Trump peace plan unveiled in January is a repudiation of the Oslo process. Its key provisions are:
-Jerusalem stays under full Israeli control, with a Palestinian capital on its outskirts.
-No evacuation of Israeli towns
-Israel maintains full control over the Jordan Valley
-Approximately 97% of Israelis in the West Bank to be incorporated into contiguous Israeli territory, and approximately 97% of Palestinians in the West Bank to be incorporated into contiguous Palestinian territory.
-Land swaps are to provide the State of Palestine with land reasonably comparable in size to the territory of pre-1967 West Bank and Gaza.
Sources: Knesset.gov.il, 'Peace to Prosperity' framework on Whitehouse.gov.
(Originally featured in Mishpacha, Issue 815)
Oops! We could not locate your form.
>