| Calligraphy |
Sands of Time | April 16, 2019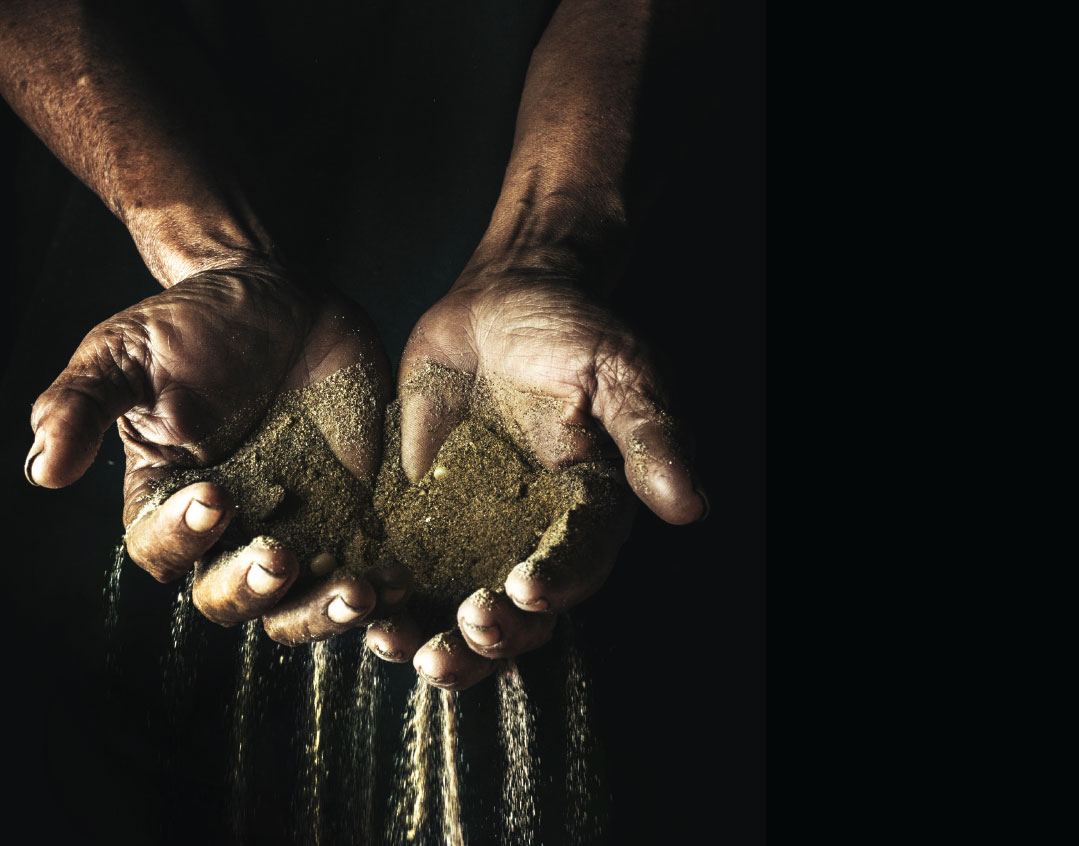 T
he square of grass is shorn to the ground, balls resting in its grooved border. Maurice leans on his club; the boys haven't all arrived yet.
"Maurice, what you been up to, mate? Haven't seen you around all that much these days."
Sheldon's an old friend. "Nothing much, just business trips. It's the season, that's all."
"Yeah, yeah, they all say that." Sheldon grunts. "And here I thought you were helping Annie clean for Passover this last week or two."
"Cleaning? Over the game? C'mon, Shel, you know me better than that."

Sheldon slaps him on the shoulder. "So, you're back on terra firma for the next while, eh? Not that same without you here, pal."
Maurice doesn't reply, there are figures in the distance, walking toward the bowling green. Is it the rest of their group? He squints and the people take form — a Hassidic man and his children, overdressed for sunny late March. Distaste flavors his tongue and he looks away too fast.
"Hmm, Maurice, whaddaya say? No more business trips and leaving us missing our best man here? Leave off the slogging till next winter?"
Maurice forces a laugh. Where were the others? If they didn't get here soon those Hassidic oddities would be asking to join, that's what would happen.
"Wait until winter, you think? Tell that to the boss."
Finally, there they are. Howard and Jack and the rest of them. He should make the most of this game, his last for the next while.
"I won't be here tomorrow, either," he tells Sheldon. "Got another trip to fit in before the holidays. Only back right before Passover."
"I should've gone into business," Shel grumbles. "Accounting is so boring. We never get to go anywhere."
Maurice tries to smile.
"Where're you off to, anyway? Hong Kong? Pakistan? South Korea?"
Maurice gives a little snort. "No. Nowhere as interesting as that."
Sheldon gives him a wink and his paunch wobbles a little as he leans in closer and puts on a fake Shakespearian accent. "Oh, pray tell, dear friend of my youth. To where dost thou seek to journey?"
To the land of shattered glass and blood.
Maurice swallows.
"Berlin."
Ever since he showed Annie how to use Whatsapp, she likes to video-call every time they speak. Maurice rolls his eyes before swiping the screen.
"I'm about to take off, is everything okay?"
Her voice is bright and too loud in the hushed business-class seating. "That's super, Maurice, I caught you just in time, I wanted to tell you…"
He quickly adjusts the volume, pops in earbuds.
"Yeah, go on, what's that about the Seder?"
"They're coming, they're all coming, isn't that nice? Everyone together for a change…"
Apprehension steals from stomach to throat and sears his tone. "Annie? Who is 'everyone'?"
"What do you mean, who is everyone?" she looks affronted, mouth turning downward. "Our children. Sarah and David and their baby, and Jason, you know."
There is a sick, sick feeling in his gut.
(Excerpted from Calligraphy, Issue 757)
Oops! We could not locate your form.
>