| The Change That Lasted |
Ready, Set, Go | August 31, 2021
First impressions and second glances are fleeting and patience isn't my virtue, yet inevitably, one thing would lead to another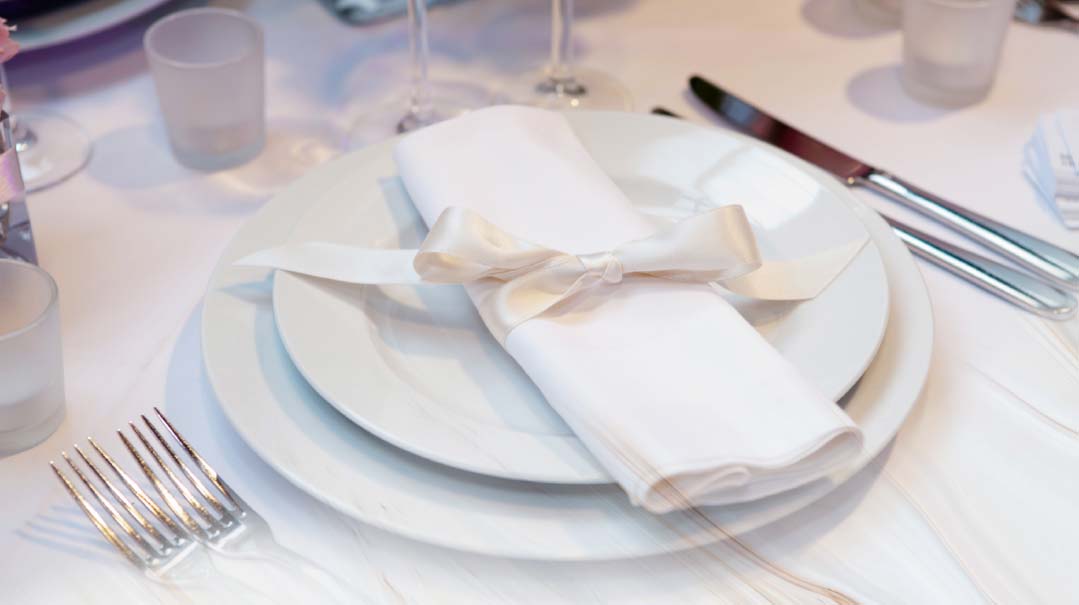 Many of the clients in my home-based event planning business — which also provided invitations and the accoutrements that went with them — were members of the tribe, just in different stripes and colors.
I had one cardinal rule with new clients who were nonobservant: I never, ever mentioned religion. I displayed invitations; I schmoozed about calligraphy fonts, layout styles, color themes, tablescapes, and lighting; how to deal with mechutanim; what colors best suited what skin types; and the all-important shoe shades and eye-shadow tints.
And I would wait. First impressions and second glances are fleeting and patience isn't my virtue, yet inevitably, one thing would lead to another — a comment here, a question there, and I now celebrate the friendship of more than one client turned close friend.
If invitations were ready for pickup either Thursday or Friday, I would make sure my Shabbos table was set, complete with elegant tablecloths, cloth napkins, napkin rings, chargers, my beautiful Shabbos dishes, crystal goblets and — because what would a table be without them? — hand-calligraphied place cards.
For extra measure, I'd bake apples sprinkled with cinnamon — and the house smelled good enough to do the talking for me.
Sunday through Thursday, that table was laden with the telltale objects belonging to a busy household, one where Hubby and the elves who lived there tended to leave things where they didn't belong. It was also strewn with samples of bentshers, kippot, as well as the cumbersome invitation books so clients could choose paper stocks and ink colors. But on Thursday, it would be transformed.
Conversation would often start with, "Oh my, what a lovely table! Are you expecting special company?" I didn't want to scare them by confessing that it was Thanksgiving at our house each and every week.
One of my many collections of place-card holders features different sets of mini chairs with slots that hold the place card in place. I remember one client looking at me quizzically and asking me what the religious significance was of the mini chairs on the table.
I came to realize that "show" is more important than "tell." We all know that as soon as a table has been cleared and set (please don't ask me where I threw all the stuff that had been on the table), Shabbos preparations are halfway done. There may be nothing to eat, but half of Shabbos is ready.
My dining room table has heard more than its fair share of all that gets revealed when the filters are off. It has witnessed times both good and better, yet when push comes to shove, that set table has said more than any words could have conveyed. A good menu doesn't hurt, either.
It's been decades since I started setting my Shabbos table on Thursday night. I've cleared and set it through the mundane and the profound; through laughter and tears; through surgeries, recuperations, early-morning discoveries, and late-night revelations.
Above all else, I cherish what this has done for me in defining my priorities, and the incredible sense of peace and order that fills my heart when I look at the set table awaiting the queen.
(Originally featured in Family First, Issue 758)
Oops! We could not locate your form.
>