| Podcast: The Rose Report |
Palestinians Dig In Versus Trump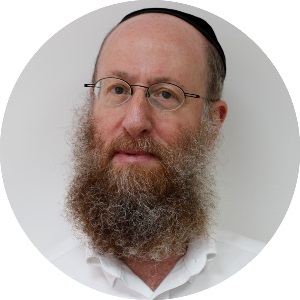 | October 28, 2020
LISTEN: Even if Trump is re-elected, the Palestinians will never give up on their core demands
It's no secret that the Palestinians are rooting for Joe Biden to defeat President Trump in next week's presidential election.
A Biden victory would bury Trump's Middle East deal of the century in which the Palestinians feel they have been dealt out.
The Palestinians wear their dislike for Donald Trump on their sleeves. I heard it for myself yesterday on a conference call for the foreign press in Jerusalem. The interview subject was Munther Dajani, a professor of political science and Diplomatic Studies at Al-Quds University in East Jerusalem. Dajani once served as director-General of the Palestinian Authority's Ministry of Economy and Trade. Dajani is no longer affiliated with the PA, but he understands their mentality well and he doesn't mince words when it comes to critiquing his former bosses. However, Dajani reserved most of his diatribe for Trump, who he says misunderstands and underestimates the resolve of the Palestinians, who he says will never concede their national aspirations.
Dajani suggested that the Trump administration is misguided if it thinks that by waving a few dollars – and maybe F-35s in the air – that the Arab street will warm up to Israel as certain Arab rulers have. Dajani says relations between Israel and several Arab countries, including Saudi Arabia, have been ongoing for ten years, and he's not sure why this took the Palestinians by surprise.
While Dajani made it abundantly clear that Israel has the upper hand, he contends that you can't keep the Palestinians down forever. Even if Trump is re-elected, the Palestinians will never give up on their core demands.
And that includes Donald Trump.
Oops! We could not locate your form.
>