| Podcast: The Rose Report |
LISTEN: Democrats Seeing Red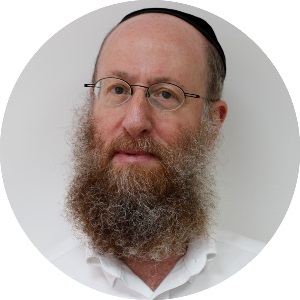 | November 5, 2021
My take on the off-year election results: Democrats didn't misjudge the mood. They're responsible for it. They're out of touch, even with registered Democrats
Republicans grabbed the biggest prize of the 2021 election. The governor's race in Virginia where Republican Glenn Youngkin pulled a stunning upset over Democrat Terry McAuliffe. The GOP came within 25,000 votes of a bigger upset in New Jersey, but in the end, Democrat Phil Murphy prevailed over challenger Jack Ciattarelli.
The morning after, Democrats were doing a lot of soul-searching.
As CNN declared: "Democrats are in need of a reckoning after misjudging the nation's mood."
No. Democrats didn't misjudge the nation's mood. Democrats are the ones to blame for it. Democrats have littered the political landscape, focusing their energies on issues that don't impact people's daily lives.
Democrats' embrace of a progressive agenda goes against the political nature of 90% of the American voters. Democratic politicians fret about climate change and jet to Glasgow where the billionaires wring their hands over the weather forecast for 2050. Most Virginia and New Jersey voters find the five-day forecast on AccuWeather much more relevant. Democratic progressives are the ones pushing the teaching of critical race theory which became a major campaign issue in Virginia. Most soccer moms in Virginia want their children to learn skills to prepare their children for a future with good jobs, and not one that looks back into the past and opens old wounds, real and imaginary.
Even though Democrats control the White House and both chambers of Congress, 2021 has been a washout for them. The party in power has failed to pass any serious legislation on infrastructure. Their insistence on expanding the social safety net, instead of boosting the economy and creating jobs provided one more reason for Virginians and Jerseyites to vote Republican – just one year after Joe Biden won double-digit victories in these two states.
Exit polls show voters main concerns remain consistent from year to year. The economy. Personal security and safety. Witness Minneapolis where voters just said no to defunding the police. And health issues. If you want people to get vaccinated, persuade them. Don't force them. Israel took the right approach on this. They made COVID-19 into a public health issue, not a political football, and 85% of Israel's adult population got  vaccinated.
Democrats fumbled the ball on all of these issues. We have supply-chain problems that are plaguing the economy. Inflation is back in vogue. Ten progressive House Democrats and two stubborn Democratic senators are calling all the shots and stonewalling progress. Joe Biden, who spent 40 years in the senate -- all of a sudden can't seem to deal with Congress.
Democrats didn't misjudge the mood. They're responsible for it. They're out of touch, even with registered Democrats.
Republicans have every right to celebrate winning the big prize – the governor's mansion in Virginia. They have every reason to be confident of recapturing the House of Representatives in next year's Congressional midterms. Reason for confidence, yes. There is no room for overconfidence.
Virginia was a big upset, but no landslide. The Republican margin of victory was a slim 2%. And even though the GOP came within 1% of pulling off a major upset in New Jersey, this is the first time since 1977 that an incumbent Democratic governor won a second term, so you have to give Governor Phil Murphy credit for digging in his heels.
Republicans need to do their own brand of soul searching. The shadow of Donald Trump loomed large over both campaigns. For those looking for signs as to Trump's viability, or inevitability in 2024, the results were inconclusive.
In Virginia, Glenn Youngkin accepted Trump's endorsement but kept the former president at arms-length during the campaign. Youngkin walked a tightrope, tailoring his message to appeal to Trump supporters while wooing Republicans and independents who like Trump's policies but not his personality.
In New Jersey, Ciattarelli boasted he could win without Trump's endorsement. He was wrong.
Now, you can make the case that Ciattarelli would have lost by a bigger margin had he run as a Trump Republican in a state where Democrats outnumber Republicans by 1-million voters and where Biden beat Trump by 16 percent in 2020.
We will never know at this point. I personally believe that until Trump announces his intentions for 2024, the Youngkin approach, of the right hand embracing Trump and the left hand pushing him away, will be a more effective blueprint for Republican success in 2022.
If Trump does run, then there might be no other choice than to give him a bear hug.
Oops! We could not locate your form.
>