| Podcast: The Rose Report |
Barak Ravid's Book on Trump Did us a Favor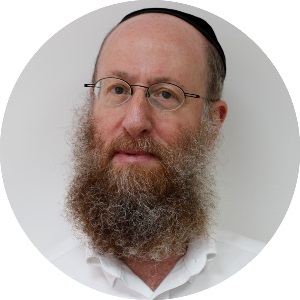 | December 18, 2021
Before voting for Trump again, or welcoming his Orthodox Jewish advisors back with open arms, or even voting for Bibi again, their clumsy diplomacy should be held against them
Donald Trump…is back in the news. This time, he is the star of a new book by former Haaretz reporter Barak Ravid. When Trump wanted to vent against Bibi, Barak Ravid turned a very sympathetic ear.
Trump lashed out at Bibi. According to Ravid, Trump's senior advisors, including Jared Kushner and Avi Berkowitz, also treated Israeli ambassador Ron Dermer rudely, showing him the door and telling Dermer that Trump doesn't like Bibi so much anymore.
Ravid's book is called: Trump's Peace. The subtitle is The Abraham Accords and the Reshaping of the Middle East.
 There ought to be a second subtitle: Clumsy Diplomacy.
Let's start with Trump. Trump was angry that Bibi congratulated Joe Biden instead of indulging his voter fraud fantasies. What did we learn from this? That Trump holds grudges? Nothing new there. Holding grudges and taking revenge is politics as usual. But Trump showed immaturity as a politician for demanding loyalty from Bibi. He's not Bibi's boss. In business, the CEO can demand loyalty. In geopolitics, every nation looks out for number one. Remember America First?
For Bibi, it's Israel First. Trump can't bully Bibi to sacrifice Israel's national interests to soothe his wounded ego.
Really, though, all this personal stuff is a sideshow.
The major angle Ravid's book explored was whether the Trump administration gave Israel a green light to annex Judea and Samaria, or if Bibi ran a red light and caused a major diplomatic accident.
I did some fact-checking on the events of January 28, 2020, the day Trump launched his long-awaited and much-ballyhooed Deal of the Century at the White House.
Here's where the clumsy diplomacy hit a crescendo. Read Trump's peace plan. That text places the Jordan Valley under Israeli sovereignty. Regarding Judea and Samaria, the language is different. It says Israel will "incorporate the vast majority of Israeli settlements into contiguous Israeli territory."
Nothing about sovereignty or when any of this would happen.
Trump's White House speech that day focused on the Palestinians. The US would invest $50 billion in the Palestinian territories. Trump said his map would more than double the existing Palestinian territory, giving them a capital in east Jerusalem where the US would open an embassy. Trump praised Israel for authorizing the release of his conceptual map illustrating the territorial compromises Israel was willing to make for peace. These are all direct quotes.
That's Oslo, plus-minus. If my eyes were shut and I was reading closed captions, the same words could have come from the mouths of Bill Clinton or Barack Obama.
Trump mentioned sovereignty only once when he said the US would – quote -- "recognize Israeli sovereignty over the territory that my vision provides to be part of the state of Israel."
That's pretty vague.
In his speech, Bibi stepped on the gas, complimenting Trump for becoming – quote – the first world leader to recognize Israel's sovereignty over areas in Judea and Samaria that are vital to our security and central to our heritage.
Trump gulped. Now Bibi is very clever. There is a reason he lasted 14 years as prime minister. He knows how to play with words and right then, he started shifting gears. Bibi also mentioned sovereignty in the Jordan Valley and – listen carefully – "the other strategic areas of Judea and Samaria."  One sentence later, Bibi thanks Trump for reaffirming Israel's legal claims in Judea and Samaria. Also pretty vague. There's a lot of wiggle room here.
The news conference was in English, but nobody was speaking the same language, especially Bibi. Election Day was five weeks away and Bibi needed a big prize to take home to right-wing voters – and a message that wouldn't scare away centrist voters.
Ravid's book takes a deep dive into the confusion and dissension inside the Trump administration, where Ambassador David Friedman was pro-annexation and Jared Kushner said whoa, hold your horses!
Hey guys! Get your act together. Administration officials should synchronize their positions in advance! Allies like the US and Israel should coordinate their messages upfront. The entire world is watching and listening.
Clumsy Diplomacy. And after that night, the deal of the century was put on ice.
Okay, we did get the Abraham Accords six months later. But that was an afterthought. The UAE initiated that, offering diplomatic relations in exchange for annexation. The Trump team jumped on it and brokered the deal, but it was a diplomatic quirk of fate.
We will never know how all this would have progressed had Trump won a second term.
Or maybe we will find out in 2024.
But before voting for Trump again, or welcoming his Orthodox Jewish advisors back with open arms, or even voting for Bibi again, their clumsy diplomacy should be held against them.
We can't afford to naively believe in any pronouncements from any politician.
Oops! We could not locate your form.
>