| Yiddishe Gelt |
Online Shopping Habits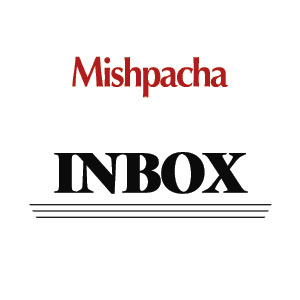 | May 31, 2022
"I buy everything online. I don't have time to go to stores"

What do you buy online?
We do a supermarket order about once a week by email. We don't usually do more than that online.
—Leah Lowy
We buy household items like detergent, mouthwash, diapers, and garbage bags from Amazon. My husband orders prizes and snacks for his class as well as other programs he runs from Amazon, Target, and Boxed. I also do a lot of the kids clothing shopping online.
—Dov and Leah Ackerman
Since I live in Israel, not much. I shop on Next for kids clothing and sometimes my own. Sometimes I get super random items on Amazon (things I can't typically find in the standard stores here) but also the more typical things like school supplies, cosmetic items, kitchen stuff, baby products, and more. I also buy books online.
—Ahuva Cohen
We used to have an online food shopping site that was very convenient; you could order your whole shopping cart and get it the next day. It was a real help during Covid, since I don't have a car. Unfortunately, it closed down.
With Amazon, as I live in Israel, the shipping rates go up and down. When there was a delivery fee, I didn't order but when there was no delivery fee, it was great. I would order my kids certain items I found cheaper than in the local stores.
—S. Kaplan
Mostly clothes and pajamas for my kids and clothes and shoes for myself, as well as other random stuff like school supplies, books, skin care/cosmetics, etc.
—Brachi Silver
I buy everything online. I don't have time to go to stores.
—Dassie Steinberg
School supplies — it used to give me the biggest headache to do it in person. Now it's done and delivered after 15 minutes of online shopping with no bored kids hanging off my shopping cart. A mechayeh! Also toiletries, books (started that during Covid when the libraries were closed and got hooked!), teachers' gifts, Groupon for activities with the kids, things like that. I do Target orders about once a week; there's no delivery fee if the order is over $35.
—Miriam R.
I follow some sale WhatsApp groups for good deals and often find myself buying stuff, whether we need it or not! I get toiletries from Target, (so long as they'll deliver it, I'll buy it) and whatever we need from Amazon.
—Boruch and Shira Berger
Do you spend more online or in stores?
Probably in stores. There are always those things that we don't really need but we buy anyhow because it's on sale, looks cute, is limited edition, or suddenly tickled our fancy …
—Leah Lowy
Definitely in stores, but that could be because I don't have any of those semi-addictive shopping apps! I would say I spend less than $100 a month online, if you average it out.
—Ahuva Cohen
I definitely buy more in stores.
—S. Kaplan
My largest shopping bill is groceries; that's almost always in-store. Online spending is as needed and is much higher on months when I need to get the kids a new seasonal wardrobe versus a regular month.
—Brachi Silver
I probably shop slightly more in stores, but I do feel like I shop online a lot. I do all our food shopping in person; I enjoy the social interaction. I shop for clothing both online and in stores, but shoes is always in person. I once made the mistake of buying shoes for my kids online. They didn't fit and I couldn't figure out how to do the return and just took the loss. Very frustrating.
—Miriam R
Probably about the same. If there's a sale in the store, I'll buy it now. When I order groceries on line, I end up spending less than when I buy groceries in person, because I only buy what I need.
—Boruch and Shira Berger
What's always in your online shopping cart?   
Food.
—Leah Lowy
Kids clothes or baby products like pacifiers. Usually, I'll have some gift items too.
—Ahuva Cohen
Something for my kids — either a reward they're working toward that they picked out, or something I think they need. Right now, it's a Lego coloring book and arts and crafts supplies.
—Brachi Silver
I buy items as needed. Occasionally, especially if I'm shopping for clothing, I'll select a whole bunch of different items for ideas and then look more carefully when they're in my shopping cart. It's sooo much easier than going to a clothing store, sifting through all the clothes to see if they have my size, and then trying it on.
—Dassie Steinberg
What items are

you

subscribed to online for auto delivery?
That doesn't exist here in Australia. (Or if it does, I certainly haven't heard of it.)
—Leah Lowy
We've set up garbage bags and mouthwash for auto delivery, as well as AirHeads for my husband's class.
—Dov and Leah Ackerman
None, but I do wish I had that option. If I could, I'd probably do all the hygiene stuff (shampoo, toothpaste), paper goods, some food items, and wipes and diapers, just for starters.
—Ahuva Cohen
I used to have some commodities like paper towels, diapers and some food items but I never liked it. Now I don't have anything. I find it easier and cheaper to buy in big box stores as needed.
—Brachi Silver
I don't do that, because then I'll forget to cancel and I don't want to wind up with ten tubes of toothpaste or anything like that.
—Dassie Steinberg
None, I don't do that.
—Miriam R
 None.
—Boruch and Shira Berger
How often do you return online orders?
It's usually too much of a bother. It boils down to how much is the item and how much time will it take or how difficult will it be to return it?
—Leah Lowy
Clothing often needs to be returned if it doesn't work out, but we rarely return to Amazon as we only order as needed.
—Dov and Leah Ackerman
Almost never. Too much of a hassle. I'll either post to resell or give it away.
—Ahuva Cohen
Never. I'm terrible about returns.
—Brachi Silver
All the time! If I like the look of a certain article of clothing, I'll order it in a few different sizes, try them all on, keep the one that fits best, and return all the others. No big deal.
—Dassie Steinberg
Hardly ever, it's such a hassle.
—Miriam R
Never to Target. Sometimes to Amazon if something doesn't fit.
—Boruch and Shira Berger
What is something that you never thought to buy in real life but find yourself buying online?
Shoes.
—Leah Lowy
Never, ever happens.
—Ahuva Cohen
Living in Israel and away from family can be hard, especially during simchah times (weddings, bar mitzvahs, and even birthdays). I find it very nice to be able to order gifts online and send them to our family. I'm not a big gift giver but with the ease of online shopping and free delivery (sometimes even same day!) I sometimes send my family members a surprise gift.
—S. Kaplan
Furniture and other home goods.
—Brachi Silver
I don't do that, I only buy what I need. If I see a sale online, like for shoes, I might buy them even if we don't really need them yet.
—Dassie Steinberg
Probably stuff from Groupon. I never heard of half their items before or some of their kid-friendly local activities, but their prices are decent and I'm willing to check them out.
—Miriam R
A chandelier — there are some stunning ones on Amazon for just a few hundred dollars. In the store it would have sold for at least a thousand.
—Boruch and Shira Berger
Best metziah you ever found online?
This summer I found a school textbook for one of my daughters for $15. It was secondhand and in excellent condition; brand new would have cost $115.
—Leah Lowy
 Our whole living room was furnished from online orders at a great price because we shopped around during the sales.
—Dov and Leah Ackerman
Can't think of one specific thing, but something I buy frequently is boys' pants on Next. Awesome quality, great fit, 46 shekels.
—Ahuva Cohen
 I don't really go deal hunting, not my thing.
—Brachi Silver
I've gotten free stuff online, can't beat that price! From Covid tests, Pilot pens (usually $8), and even a window shade from a company that was giving away free samples, probably worth about $50 to $100!
—Boruch and Shira Berger
What's your favorite shopping site and why?
Amazon, because of the speed and convenience and low price on most items.
—Dov and Leah Ackerman
Amazon, of course! They have everything, and you get to read everyone's reviews to compare and do research before purchasing.
—Ahuva Cohen
The one I use most is Amazon. It's just too convenient.
—Brachi Silver
I have a few favorites: Amazon (of course! I was also impressed with their return policy — when something arrived broken, I was refunded and was told I didn't need to return it), ThriftBooks, Groupon, and Target for toiletries. Target's great because I can shop online and send a kid to pick it up and I know I'm getting exactly what I wanted.
—Miriam R
Amazon and Target. They have everything.
—Boruch and Shira Berger
(Originally featured in Mishpacha, Issue 913)
Oops! We could not locate your form.
>