| Last Licks |
Oats and Honey Muffins | October 21, 2020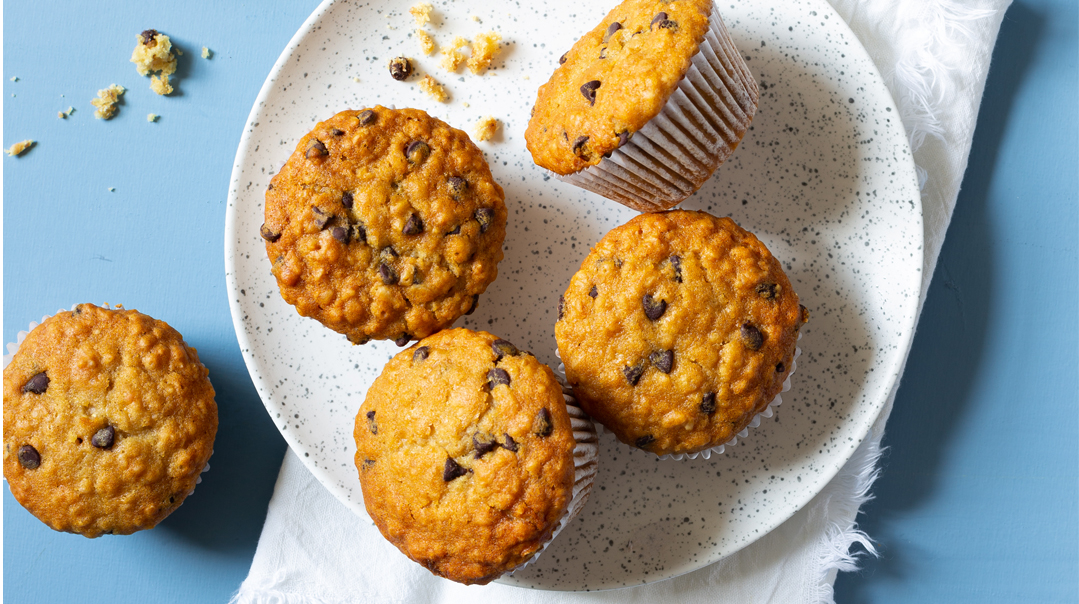 Oats and Honey Muffins
YIELDS 12 MUFFINS
11⁄2 cups whole wheat flour or spelt flour (I've tried it with both 100% whole wheat flour and white spelt; both came out yummy!)
1 cup quick-cooking oats
1⁄2 cup honey (I use sugar-free silan)
2 Tbsp brown sugar (I omit this)
11⁄2 tsp baking soda
2 tsp baking powder
1 egg
1⁄3 cup oil (I use applesauce)
3⁄4 cup orange juice (in Israel it's hard to find Tropicana-type OJ, so I substitute it with apple juice)
1 tsp vanilla
1⁄2 cup chocolate chips (we use sugar-free dried cranberries and once I even snuck in some diced apples)
Preheat oven to 350°F (175°C). Line 12 muffin cups with muffin papers.
Place all the ingredients into the bowl of a mixer and mix until combined. Spoon into lined muffin cups and bake for 18 minutes.
Sarete Kaplan of Ramat Beit Shemesh says:

♥ ♥ ♥ ♥ ♥
This isn't such an old recipe, but we've been making it regularly ever since it was printed. I've made it both as muffins and as a loaf cake. It always comes out moist and tasty. I double it and freeze the extra to pull out for a quick and healthy breakfast.
My niece was here in seminary this past year. (We miss you, Malka!) On Asarah B'Teves she called and asked if she could come over and bake muffins. She and my daughters had a blast keeping themselves busy during the fast day. They tried a few different recipes, and this one was the biggest hit. To make it healthier, I played around with the recipe and came up with the changes on the left. I don't enjoy baking as I don't enjoy following a recipe. I like putting a little of this and a little of that into a dish. Making these was so much fun because I got to play around with it!
(Originally featured in Family Table, Issue 714)
Oops! We could not locate your form.
>