| No Food Left Behind |
Non-Gebrochts Breakfast Cookies
| April 5, 2022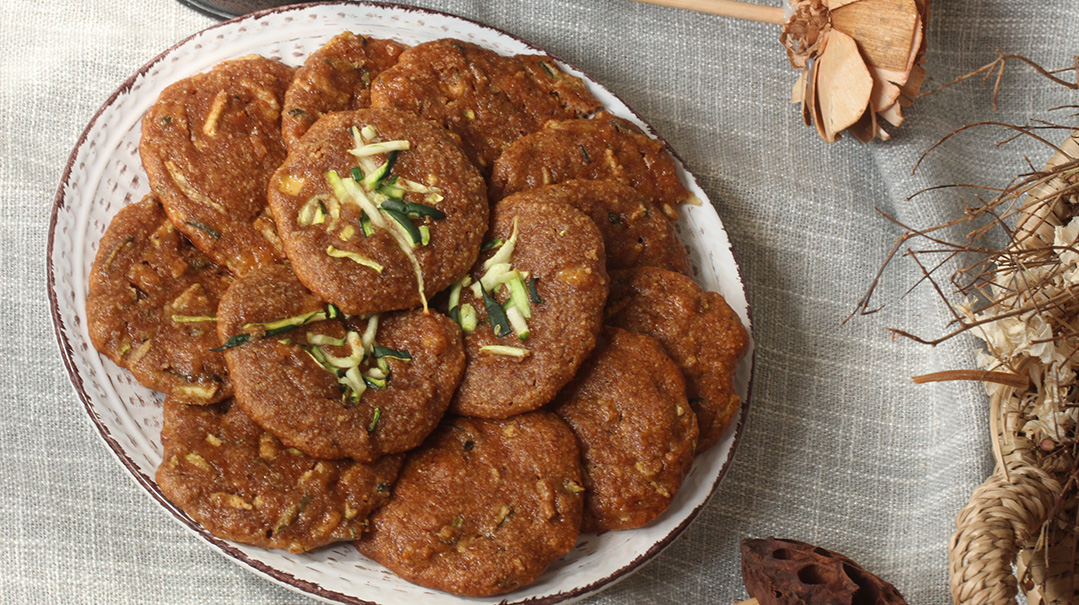 Photography by Beth Warren
One of the most frequently asked questions I get from clients at this time of year is, "What do I eat for breakfast or snacks on Pesach?"
While it's an overall challenge to create many dishes, let alone healthful choices, for Pesach, it is possible to balance out mindful indulgences with more healthful, yummy options while enjoying your Yom Tov with family and friends. Try these Zucchini Almond Cookies for a fun breakfast or snack. They're great for on-the-go, and family friendly too!
Zucchini Almond Cookies
YIELDS 12 COOKIES
½ cup almond butter
¼ cup honey
1 medium ripe banana, mashed
1 egg
1 tsp pure vanilla extract
1 cup almond flour
1 tsp baking powder
1 tsp cinnamon
¼ tsp salt
1 cup shredded zucchini, drained in a dish towel or heavy-duty paper towel
Preheat oven to 350°F (175°C). Line a baking sheet with parchment paper and set aside.
In a medium mixing bowl, combine the almond butter, honey, banana, egg, and vanilla. Whisk until well combined.
In a separate bowl, combine almond flour, baking powder, cinnamon, and salt. Stir to combine.
Slowly add the dry mixture to the wet mixture while whisking. Continue to whisk until fully combined. Add the zucchini and fold into the batter.
Drop batter in heaping tablespoons onto the prepared baking sheet.
Bake for 18–22 minutes, until the bottoms are just beginning to brown. The cookies will solidify further as they cool.
Beth Warren Nutrition is running fully virtual nutrition appointments during the COVID-19 social distancing restrictions. To schedule a nutrition appointment with Beth in the Brooklyn (Flatbush and Williamsburg), NYC, or Five Towns locations, or book an appearance, email beth@bethwarrennutrition.com or call 347-292-1725. Most insurances accepted.
(Originally featured in Family Table, Issue 788)
Oops! We could not locate your form.
>