| Web Exclusive |
New Dude in Downing Street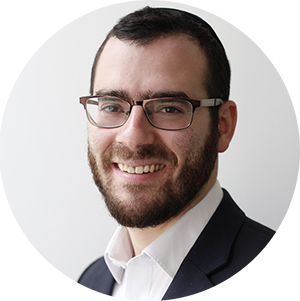 | July 24, 2019
For the Jewish community, Boris Johnson's success is directly linked to Brexit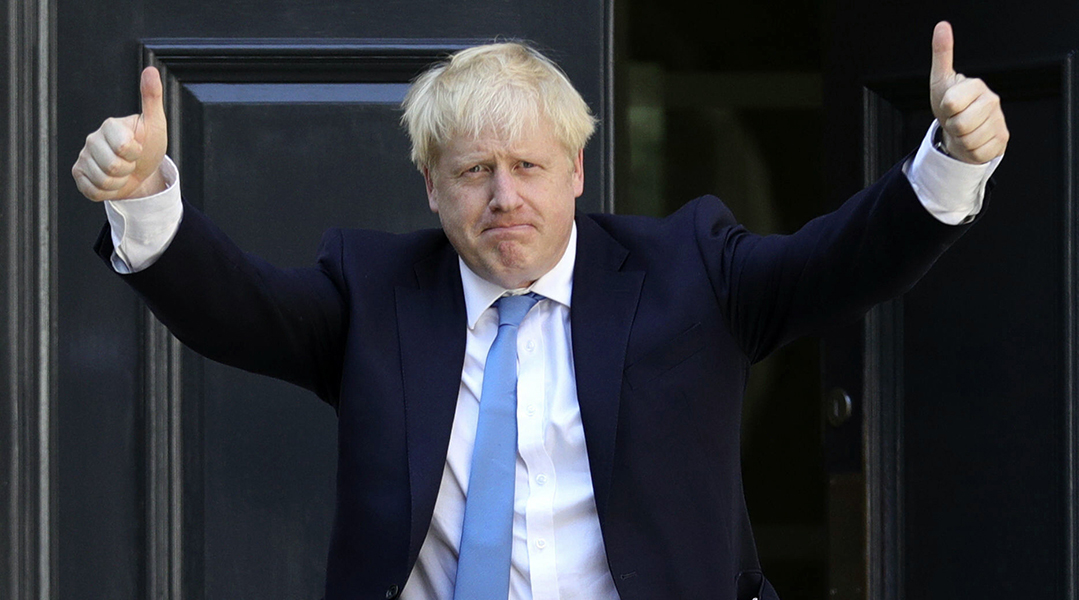 Photo: AP
new wind is blowing through British politics, and its name is Boris Johnson. Catapulted into 10 Downing Street today by the hurricane that is Brexit, the new prime minister's victory speech was typically unconventional. "Dude," he declared, "we are going to energize the country."
The proverbial Jewish response to changes in leadership, whether in the White House or the Boro Park city councilman's office is: "So is it good for the Jews?" But when it comes to Boris Johnson, that's the wrong question to ask. The question ought to be: Is he good for Brexit?
That's because as Brexit fares, so fares the Jewish community. If Boris succeeds, the threat of Jeremy Corbyn taking power will recede. But if he fails, Britain's Jewish community could face an Israel-baiting, anti-Semitism-flavored Labour government.
So, what strategy will Boris, as he's universally known, use to pull off Brexit? Here are five pointers:
1. Brexit means Brexit  
Boris won partly because of his charisma, but more importantly, because he promised to take Britain out of the EU by October 31st,"do or die." He is beholden to Conservative Party voters and MPs who are now committed to Brexit even if it means the disruption of No Deal. That means any outcome (another extension, trying to resell Theresa May's thrice-rejected deal) other than full Brexit is vanishingly unlikely.
A smaller threat comes from the left flank of the party. A handful of Conservative pro-Remain MPs voted against every version of May's deal because of their opposition to leaving the EU. And leading Cabinet figures such as Philip Hammond have already resigned in opposition to Johnson's openness to leaving with no deal. With a wafer-thin Parliamentary majority, how will Johnson bring about Brexit?
2. Borderlands
One option for Johnson will be to persuade the EU to change the most problematic aspect of May's deal: the Irish backstop. If he can neutralize this poison pill, which would have kept Northern Ireland — and by extension Britain — within the EU orbit for years, this could conceivably pass muster with hard-line Brexit MPs.
3. Yes to No Deal
But even a tweaked deal may not be enough for the nearly 30 Conservative hard-liners, and the EU has declared itself against renegotiating the deal anyway. That leaves a No-Deal Brexit, which would cause certain disruption to both the UK and EU. But that threat is exactly what Boris is banking on to shift thinking in Brussels, and that's why this government will be preparing for it in earnest.
4. Trump card
To judge by his tweets, the US President is flattered by the comparison to Johnson, calling him "Britain Trump." Comparisons may be overdone, but Johnson will certainly need to adopt Trump's aggressive negotiating style to get anything done. Expect him to use a combination of sweet talk and threats vis-à-vis the EU and those to the right and left of him in his party — very different from Theresa May's unconfrontational approach.
5. Nuclear option
With just 100 days remaining until the Brexit deadline on October 31st, this is a high-wire act which could fall apart. If Johnson loses his majority in parliament, elections will be triggered. With the latest YouGov poll giving the Conservatives just 25% of the vote to Labour's 21%, the risk is tremendous. With an eye to pressuring Conservative rebels, Johnson has refused to rule out calling elections. But with the pro-Remain Liberal Democrats polling at 20%, Johnson could have a different strategy in mind. Unite the Brexiteers, call elections to break the deadlock, and watch Labour be devoured by the Lib Dems.
Oops! We could not locate your form.
>