| Teen Feature |
Multitasking… Is It for Real?
| June 5, 2019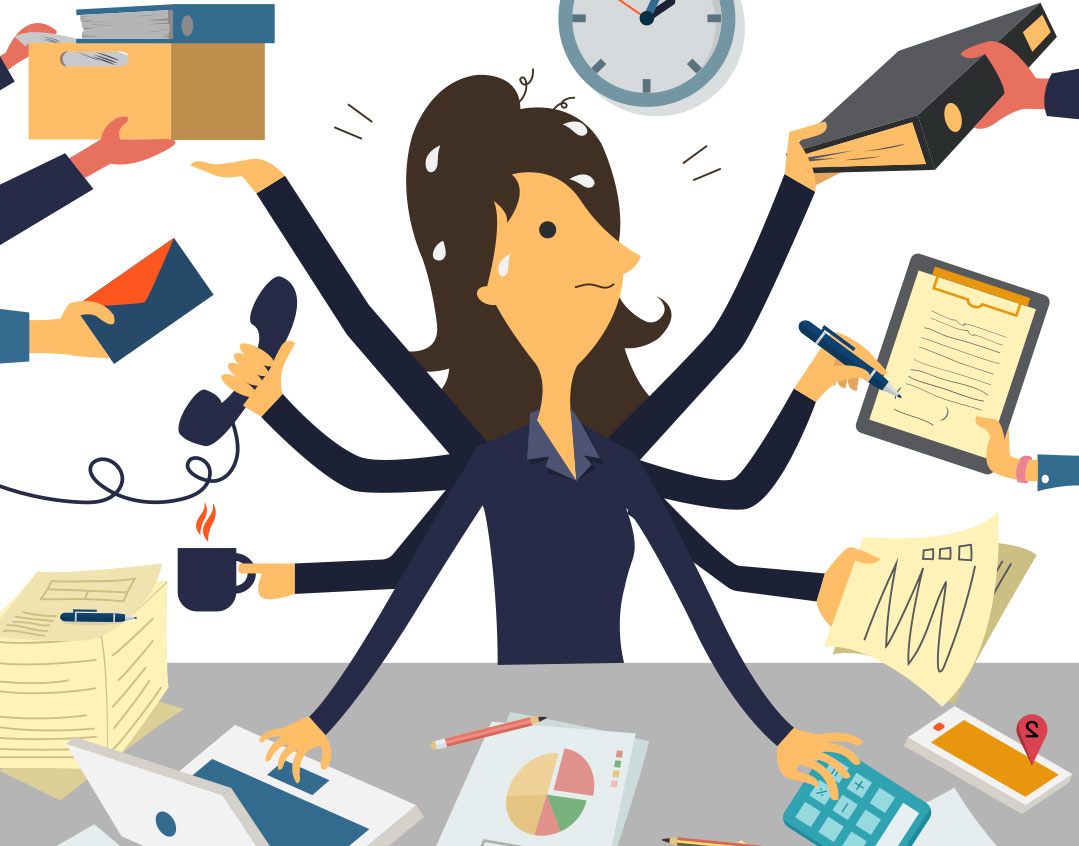 "N
o way! We need to leave already?" Shani asked her mother as she frantically searched for her belongings all over the house. Her ride had arrived, but she was running late and had only just started packing. She was travelling to a friend out of town for a weekend seminary reunion and there was a lot of clothing to prepare. The biggest problem of all was that her family had moved that week and all their worldly possessions were either in a new location or in boxes. Shani's mind was in overdrive: she was thinking of what she needed, packing, and searching all at once.
At last, they were on the way. Shani breathed easier—the chaos of the day was over. Until she remembered. Oh, no! I forgot to pack my pajamas! A couple of phone calls later and she arranged with another friend who was also coming to the reunion to bring them. But the chain of disasters continued: Later, as she was calmly settling into her friend's house, she realized she had left a lot of essentials at home, which she had no choice but make do without.
Shabbos was approaching as she put the final touches on her makeup. She might have been disorganized about her packing, but at least she would be ready on time. Shani ran upstairs just in time to join her host for lichtbentshing, when she suddenly remembered she had forgotten to turn the bedroom light off. Racing against the clock, she zoomed down to her room. With cheeks flaming red, panting and sweating, she made it downstairs in time to turn the light off and then back up again just as everyone was wishing each other "good Shabbos". Phew!
Shani was suffering a string of embarrassments from the negative effects of multitasking. While she was packing, she was also searching and planning. Compounded by clutter, there was no organization, her brain was all over the place and her mental power wasn't up to par.

I Can't Handle This!
According to numerous studies, multitasking can negatively impact performance and productivity. Although 2% of the population do have a handle on how to multitask well (a genetic gift they were born with), the rest of us do worse when paying attention to multiple things at once. In general, we are 40% less productive when we are multitasking. And please don't brag if you consider yourself a talented multitasker — documented studies show that people who believe they are good at simultaneously doing a few things at once are actually the worst at it.
Now down to the nitty gritty. Scientifically, multitasking can take on three forms. The most obvious is when you focus on two things at once (listening to your teacher while writing detailed notes). We're also multitasking when we quickly divert attention between two activities (studying and partying). The third type is doing several things at an accelerated pace, rather than thoroughly (skimming through notes for three assignments).
(Excerpted from Teen Pages, Issue 763)

>