| 2.0 Feature |
MARKETING 101 : BUILDING A SERVICE-BASED BUSINESS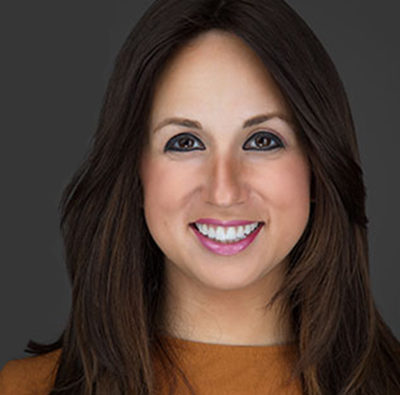 | December 18, 2019
When the right person gets your marketing messages, whether in a print ad, on your website, or through social media, they should immediately feel a connection along the lines of, "This is what I need in my life!"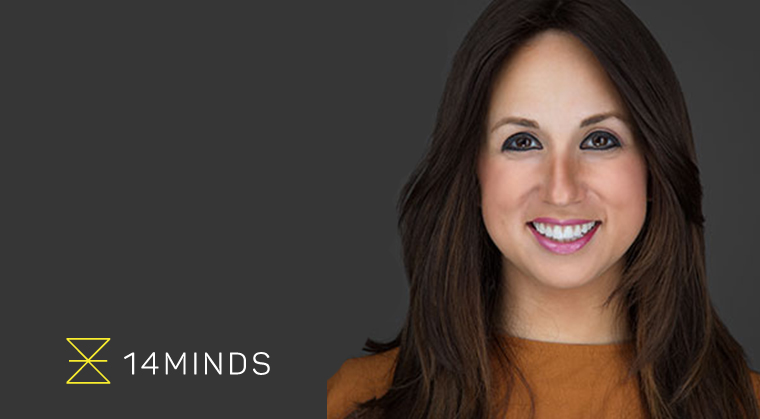 I'M ABOUT TO LAUNCH A SERVICE BUSINESS. DO YOU RECOMMEND CHOOSING A SPECIALTY WITHIN MY FIELD FROM THE BEGINNING? 
First, let's start with defining what a service-based business is. A company in this category provides intangible skilled or creative work to benefit its clients. Examples include accounting, consulting, landscaping, marketing, and software development, but there are so many more. When choosing a specialty, you may be thinking that getting a new business off the ground is difficult enough, and it may seem counterintuitive to limit your potential customer base. But the reality is that targeting a more specific niche will actually help you attract more customers, scale faster, and be more profitable. Here's how to do it.
CHOOSE MESSAGES THAT HIT HOME 
In CPR training, we're taught to ask a specific person to dial 911, because if a person shouts "somebody call 911!" into a crowd, no one will take action, thinking everyone else is doing it. Marketing is very similar to this scenario. If you have a vague message, you're shouting your message to "somebody," and nobody is going to be listening. However, if you have clearly defined your specialty, you can be very specific when you talk about what you offer. When the right person gets your marketing messages, whether in a print ad, on your website, or through social media, they should immediately feel a connection along the lines of, "This is what I need in my life!"
DECREASE OVERHEAD
 If you do a lot of different things for many different people, you'll probably need the equipment, space, marketing, and manpower to make it all happen. The more you own your niche, the fewer resources you'll need, so there is more potential for profit at the end of the day.
SCALE BETTER 
If your target market is broad, every project or customer will be very different. You'll constantly have to work to gain the relevant knowledge or skills to perform well. This is not a practical way to grow a business, and it significantly impacts your ability to scale. Conversely, if you know everything there is to know about your specialty, you can develop a standard process that gets a little bit better every time you implement it.
DIFFERENTIATE FROM COMPETITORS 
It's a crowded market out there, and chances are you've got lots of competition. Consumers are savvy and skeptical, and they need to really believe that you are the right fit. Specialization makes it difficult for people to shop around, because there won't be anything to compare to. As an added bonus, you can charge a slightly higher price point than competitors because you know your specific area so well. An example of a company that seamlessly hit all these points is Drybar — a brand that provides one single service — blowouts for women, instead of everything else other hair salons offer. They found a really specific niche and built an entire business around it. Within four years, this became a $20 million business with more than 50,000 customers a month. The entire process is completely consistent in all locations, from the music to the choice of drinks the women are offered, and the possibilities for expansion are unlimited.
NAILING DOWN A NICHE 
Stuck on what to focus on? The good news is there are so many ways to specialize! Try combining two of these market segments to create your unique space:

Geographic: a specific location, climate, or population density
Demographic: attributes like age, gender, income, education level, occupation
Psychographic: intrinsic values such as lifestyle, personality, traits, opinions
Behavioral: behaviors like product usage, technology adoption, and so on
Occasional: based on certain occasions or times of the year
Firmographic: for B2B, attributes like company size, number of employees
WANT EVEN MORE INSPIRATION? 
Here are some other examples of ways to take a business from broad to niche: Copywriting services vs. resume writing services for college grads Law firm vs. flat-rate legal services for small-business owners Cleaning company vs. same-day cleaning for apartments Photographer vs. wedding photojournalist
Tzivia Cohen is the founder and CEO of 14Minds, a marketing agency that specializes in growing businesses and nonprofits with innovative, results-driven campaigns. Do you have questions for Tzivia? Send them in to tzivia@14minds.com for a chance to see them appear in our next column! 
 (Originally featured in 2.0, Issue 7)
Oops! We could not locate your form.
>